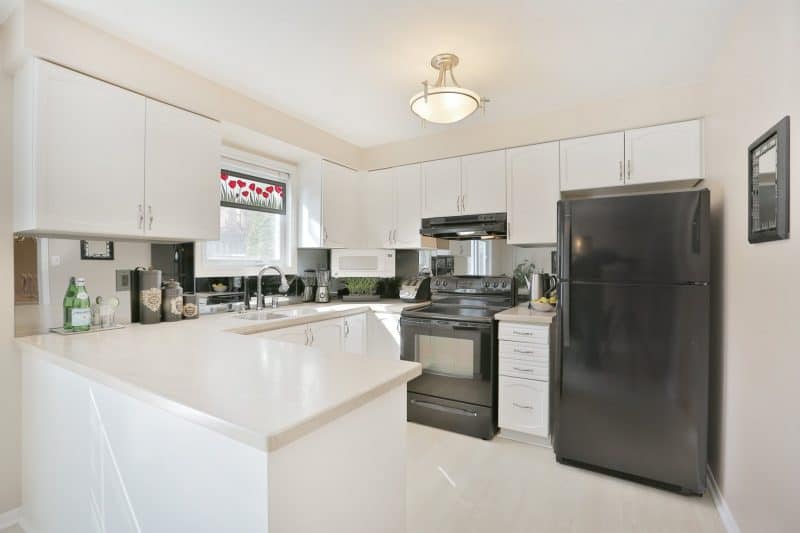 Love This Home staged this Mississauga, Ontario kitchen in the Spring of 2016. The homeowner was about to retire who wanted to downsize and needed to take as much money with her as possible from the existing house. She was very reluctant to invest further in the house. We convinced her to upgrade lighting, paint the cabinets, replace knobs on doors and a few other repairs as well. The total investment was $10,000 and we staged the entire house as well. The result: She sold her home for $162,000 over asking with 17 offers after only 7 days on market – and she waited 4 days before accepting offers!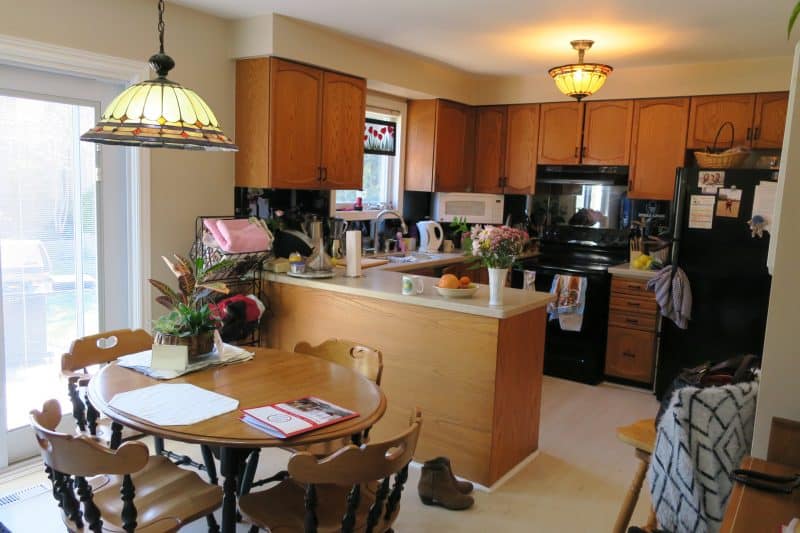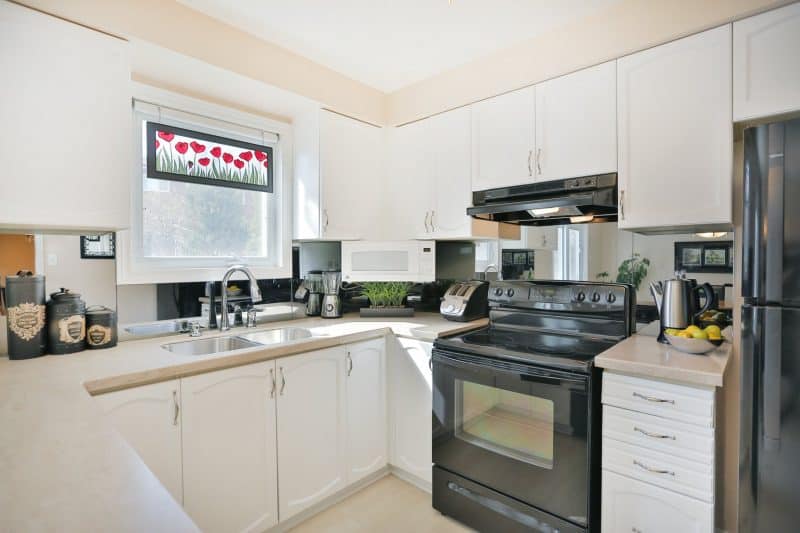 Tips for Staging Kitchens:
Don't be afraid of painting cabinets. People are looking for a move-in ready house. They may still want to upgrade the kitchen but they may not have the money right away to do so. When they see a kitchen that needs to be torn out, they are reluctant to place an offer because of the large expense of replacement. Note: buyers always over-inflate the price of repairs/changes etc.
Remove everything off the counters/in sinks/on stoves/on window sills. Leave only major small appliances (toaster, toaster oven, coffee maker, kettle). Add some greenery. Add some lifestyle elements eg. bowls of fruit or water bottle/glass. Add some canisters. Remove all dishtowels and floor mats/rugs.
Modern chairs can make all the difference. We used her existing wood table to save her some money on rentals and just augmented with some modern black parson chairs to finish the look.
As Seen in Canadian Home Trends Magazine May 2018.
The following two tabs change content below.

After spending close to 20 years either in or serving the corporate world, and helping friends and family decorate and renovate their homes, Laurie established Love This House in 2013, combining her desire to help people with a strong passion for home decorating. Laurie brings a wealth of knowledge to any work she does having extensive educational degrees (Bachelor & Master Science (Chemistry), Master Business Administration (Marketing), Culinary Arts and certifications (Certified Staging Professional, Certified Colour Consultant, Residential Renovation Project Manager, Eco Professional (Energy efficiency/Universal Design, Downsizing Specialist, Senior Move Manager).

Latest posts by Laurie Usypchuk (see all)