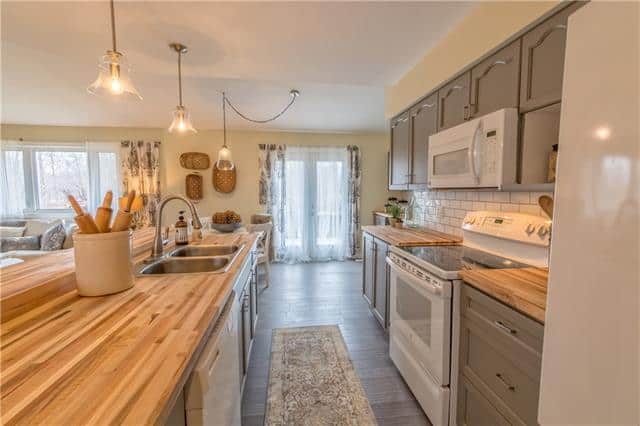 This house was a full renovation with the purpose to stage and sell in the end. The biggest transformation was the kitchen and it was a great exercise in showing how color, texture and a smart layout can make all the difference. It started by taking down a wall. The wall separated the front entry from the kitchen, so when you first walked into this home, you basically hit a wall! Not a smart layout and it blocked a ton of natural light too.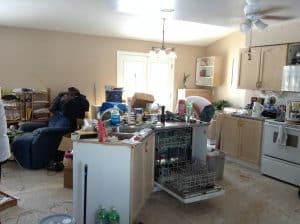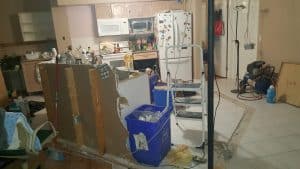 The inspiration for this space came from the home's country setting, backing on to a golf course and green space. The goal was to create an casual space that spoke to an easy, laid back life away from the city, while making the most of the natural light (and view) from the windows across the back of the now "great room." – Mary Gordon, www.amaryllishomes.com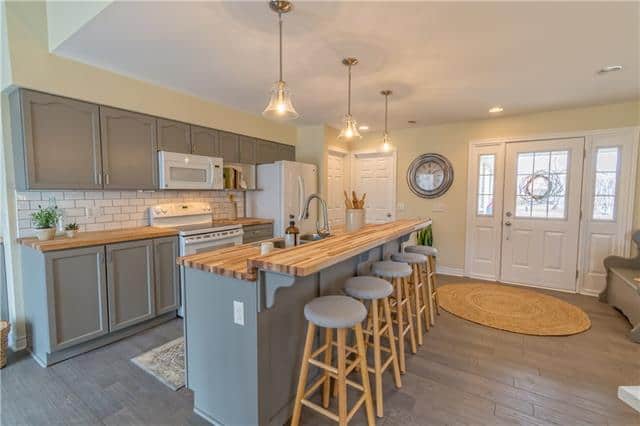 Kitchen Staging Tips
– Appealing to the 5 senses in a staging project is a big DO, so in the kitchen this is your chance to really speak to the sense of smell and taste. Fill a canister with fresh cookies. Use a vintage cake stand to display some baked goods. It appeals to the senses, but also helps to paint a picture of the lifestyle the kitchen offers.
– Accessorize, but don't over do it. Keep it clean. Don't clutter up the countertops.
– Don't be afraid to paint the existing cabinetry a fresh, modern color and always update your hardware.
– Add some soft, textural layers (runner, linen tea towels, curtains, etc…)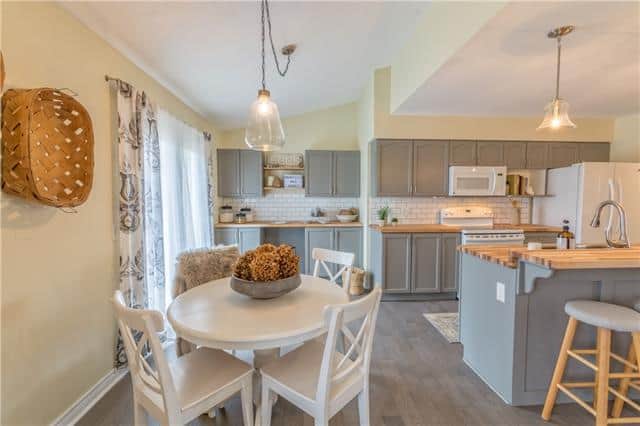 As Seen in Canadian Home Trends Magazine May 2018
The following two tabs change content below.

Amaryllis Homes is owned and operated by Niagara native, Mary Gordon. Mary is a Interior Stylist and Professional Certified Home Stager (since 2015), with a 25+ year career history in sales and marketing, specializing in the fashion industry. Mary's love for fashion; now translated into interiors; has revealed a talent for turning houses into homes with maximum impact. Plus, her ability to build value on a minimum budget has made her the go-to stylist for homeowners with projects both big and small. And, when it comes to staging your home for sale, Mary's marketing savvy, coupled with her ability to reinvent spaces that appeal to target buyers, ensures top dollar on the biggest sale of a home owner's life! Working with home owners and real estate professionals alike, Amaryllis Homes wants to be your partner in creating new beginnings that start at home. Love where you live.

Latest posts by Mary Gordon (see all)