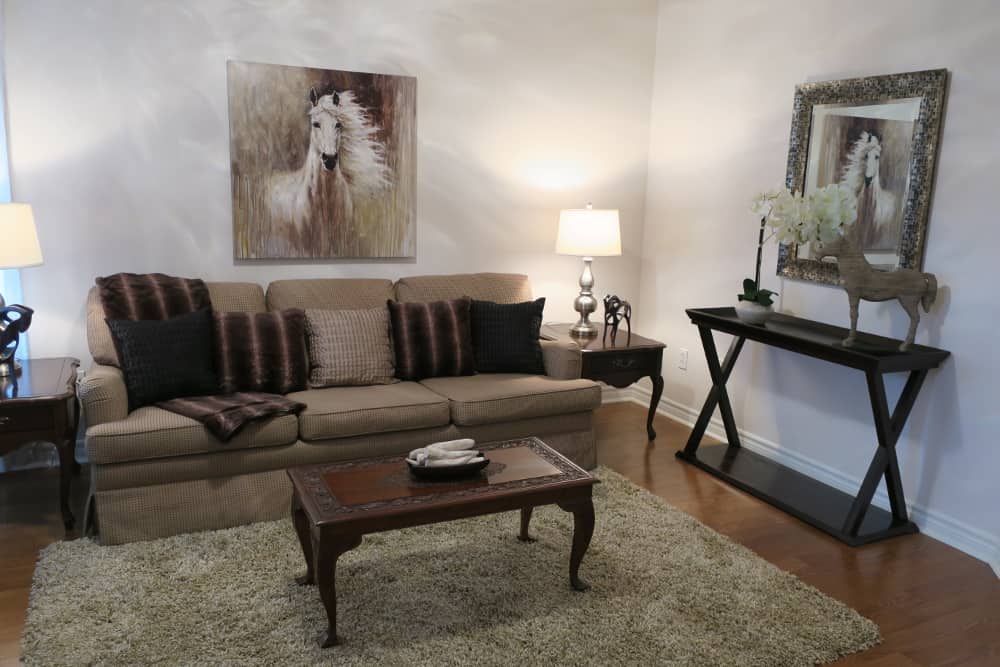 Home Staging tips with Mirrors – Mirrors are a great addition to any décor, especially since they are available in all shapes, sizes, and with a wide variety of borders/frames in different colors and textures. They can also be a very affordable decorating tool. However, caution must be taken when deciding where to place a mirror in any home.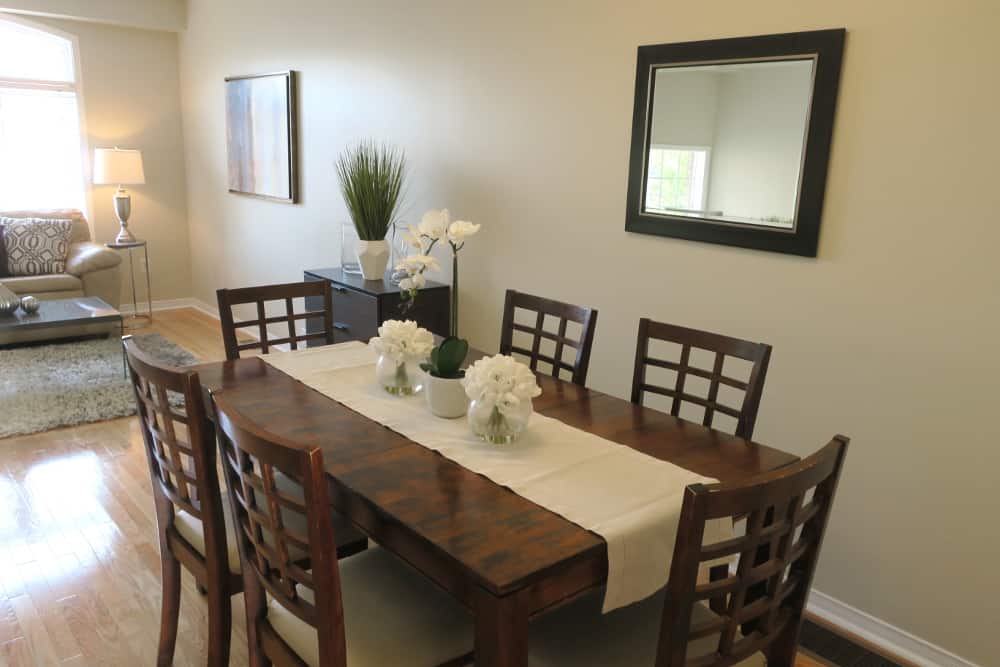 Things to Consider:
What will the mirror be used for? Does it need to be functional? If yes, it needs to be hung at eye height or, if full body length in size, in an area where someone can easily stand in front of it. Also, proper lighting near the mirror will be required if the mirror is going to be used for certain purposes such as dressing, make-up application, putting in contact lenses etc. Typically functional mirrors are found in bathrooms, in bedrooms above vanities/dressers and near entry/exit doors on their own or above console tables.
What is the mirror reflecting? If it is an outside view, a great piece of artwork, another room or a beautifully decorated bed, it can enhance the area. If it is only reflecting another empty wall or, worse yet, an area of the house that you don't want to be emphasized (bathroom toilet for example), it should not be placed in that location.
Will the mirror be mounted to a wall or not? Mirrors that are leaning vs. hung reflect upwards and tend to focus on ceilings/lights (not necessarily the best views). When used in this fashion, consider placing decorative elements in front of them to help with the overall look. If mirrors are hung on the wall above eye height (above a fireplace perhaps) they should either reflect a nice piece of artwork across or have decorative elements placed in front of them.
Can multiple mirrors be used? Most definitely. Layered on top of one another or hung in a sequence above a couch/down a hallway, mirrors can be a great way to provide an interesting display or focus attention.
What size should the mirror be? Will it be placed above a piece of furniture or hung on a wall on its own? If hung above a piece of furniture, it should be about 2/3 the width of the furniture below it and definitely no wider than the full width. If hung on its own, it should also be between 2/3 and 3/4 the width of the wall.
What shape should the mirror be? This is where the fun happens. Square or rectangular mirrors don't have to be boring. Beveled edges and unique designs, colored borders and frames can add some interest. Consider other decorative elements in the room; is there a pattern on a cushion, bedding or drapery that can be tied into the shape of the mirror? Are there pieces of furniture that are similar in design? Mirrors that emphasize other patterns in rooms make the overall look more cohesive.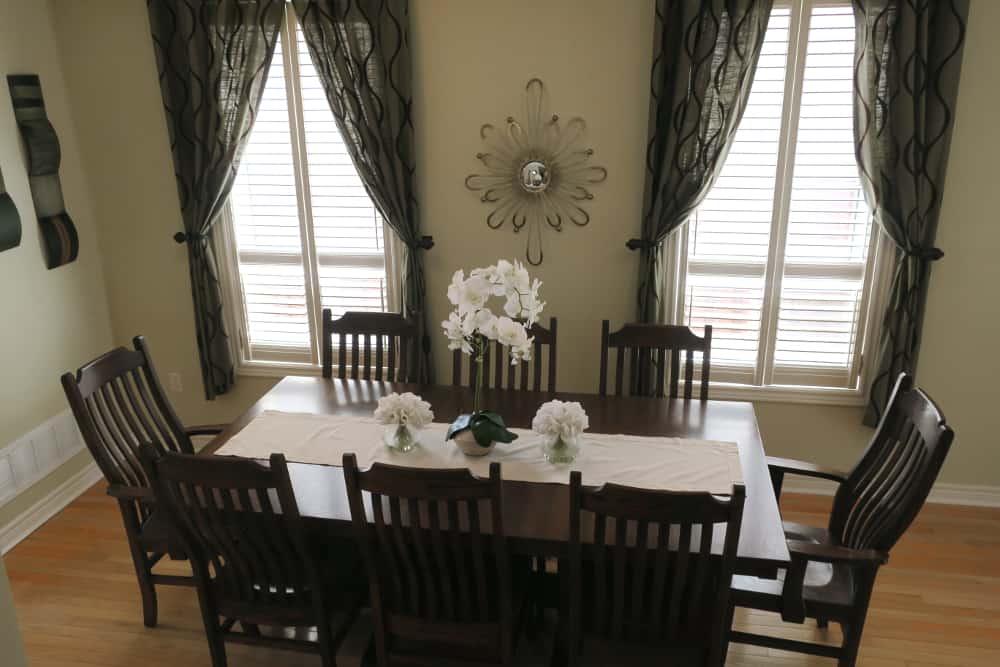 Home Staging tips with Mirrors – Some other great things about mirrors:
They can make any space look larger. They can make walls literally disappear.
They can add much-needed light in any room. Mirrors hung behind lamps can help project the light into the room and mirrors hung across from windows can also have the same effect.
They can be used on furniture such as mirrored end tables or dresser drawers to reflect light upwards and outwards.
They can be used in conjunction with artwork to add variety to decorating.
For more great ideas, click here.
For more unique items for your home, click shopCHT.com
The following two tabs change content below.

After spending close to 20 years either in or serving the corporate world, and helping friends and family decorate and renovate their homes, Laurie established Love This House in 2013, combining her desire to help people with a strong passion for home decorating. Laurie brings a wealth of knowledge to any work she does having extensive educational degrees (Bachelor & Master Science (Chemistry), Master Business Administration (Marketing), Culinary Arts and certifications (Certified Staging Professional, Certified Colour Consultant, Residential Renovation Project Manager, Eco Professional (Energy efficiency/Universal Design, Downsizing Specialist, Senior Move Manager).

Latest posts by Laurie Usypchuk (see all)