Refresh Your Living Room- Designer Karla Dreyer shows you how to add style to your living room.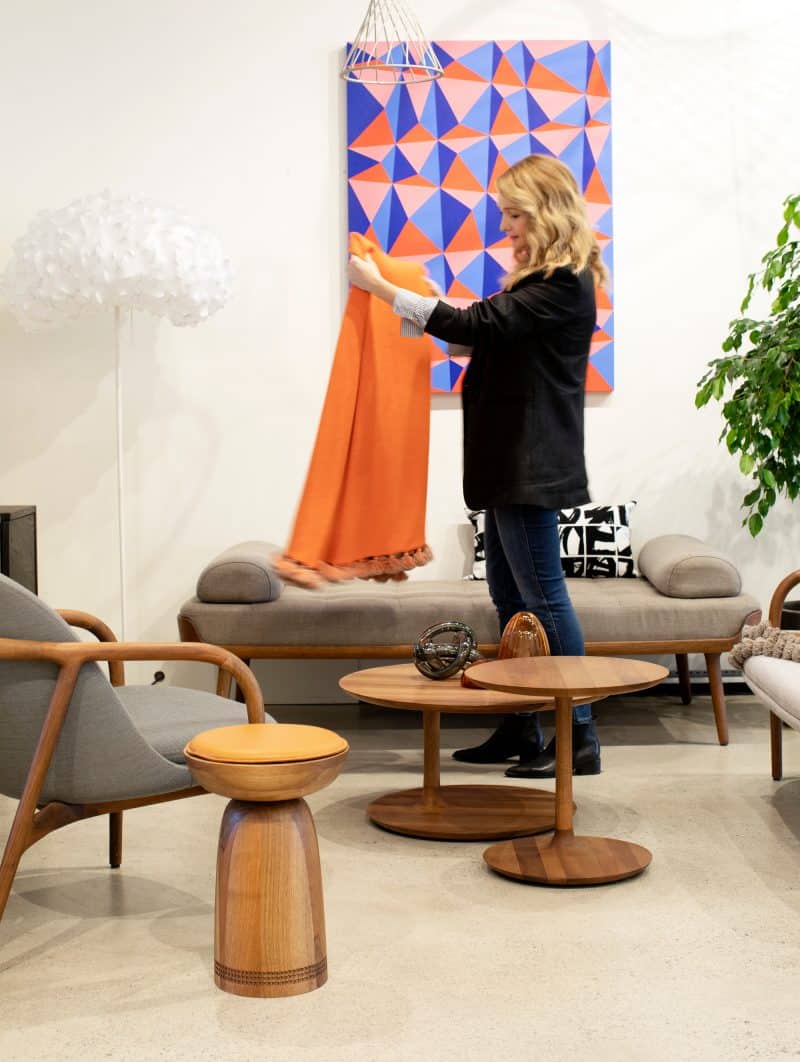 This Refresh is all about restraint. When each piece of furniture in a space is like a piece of art, you want to make sure you don't cover anything up with your styling. We focused on creating a simple yet bold color palette of orange, gray and black with an Alicia Adams Alpaca throw and simple Ivan Meade lumbar pillows on the Artisan Thor Daybed. We also added a beautiful Alicia Adams Alpaca throw and Ivan Meade pillows on the Neva Sofa. I love the soft hits of black that help ground the space.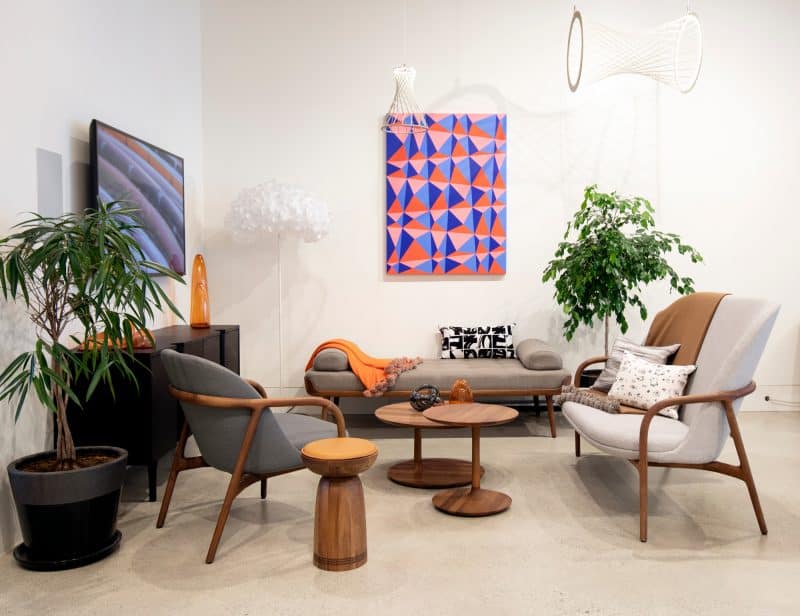 For accessories, we kept to our color scheme and added beautiful glass sculptures by SkLO and Jaan Andres to the sideboard and coffee table. The black Eclipse Sideboard shows off the orange accessories beautifully. I also love the way the Artisan Bloop coffee tables work together, not taking up too much visual space but adding to the warmth of the room.
Every room should have a bit of whimsy. Items like the floor lamp and pop of fun art make this room interesting and layered. The finished look shows off the beauty of each piece with simple touches that elevate the space and make it inviting.
Sources:
Design by Karla Dreyer, www.karladreyerdesign.com
Photography by Janis Nicolay, www.janisnicolay.com
Neva Sofa High by Artisan, Pillows by Ivan Meade, Neva Lounge Chair by Artisan, Thor Daybed by Artisan, Reversible Pompom Throws by Alicia Adams Alpaca, Eclipse Sideboard by Studio Klager, Nera Stool by Zanat, Bloop Coffee Table by Artisan, (Orange) by Jaan Andres, Wrap Object by SkLO, All available through SwitzerCultCreative, www.switzercultcreative.com
Refresh Your Living Room
For more inspiring ideas, click here.
For more unique items for your home, click shopCHT.com.
The following two tabs change content below.

Karla is an award-winning Interior Stylist who believes in living authentically at home and in life. Her work has been featured in ELLE Magazine, Style at Home Magazine, Rue Magazine, Design*Sponge, Western Living, Modern Sanctuary and Vancouver Magazine. She is a regular guest expert on City TV's Breakfast Television, CBC, produces the reoccurring "How to Style" series on the Marc and Mandy Show, and for Canadian Home Trends Magazine. She has been awarded Best of Houzz Design, Customer Service, and the Influencer Award. She also produces a weekly You-Tube Show with Design Tips & DIYs.

Latest posts by Karla Dreyer (see all)