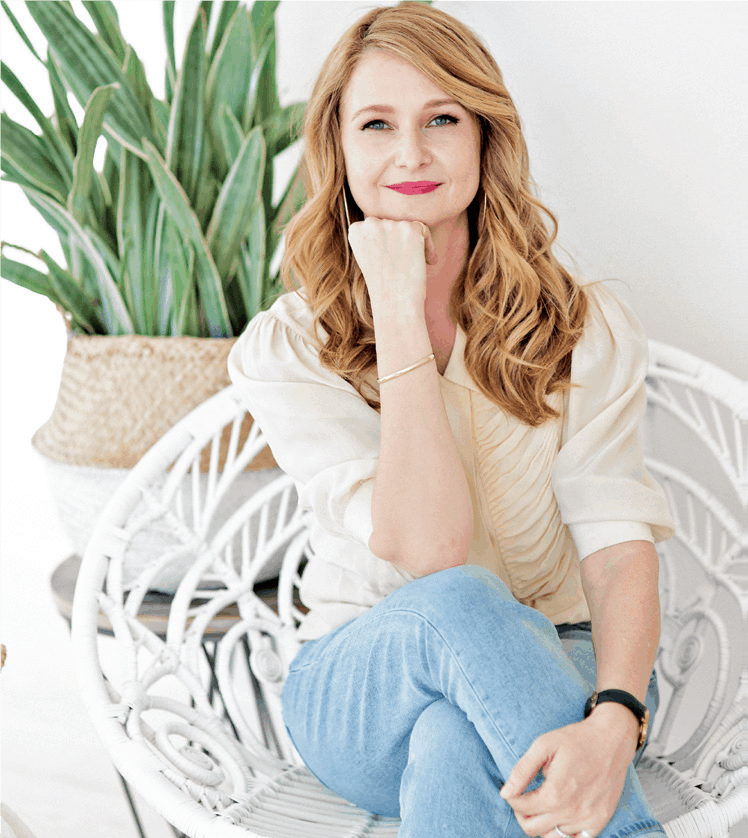 A COZY CORNER – If you have the room, it's nice to put a comfy chair, side table and lamp ( just make sure it doesn't turn into a laundry dumping ground)
LIGHTING – Lighting is key everywhere but particularly in the bedroom. I love to do an overhead light with either sconces or table lamps. A quick tip with table lamps is that the bottom of the shade should hit your shoulder for perfect reading lighting.
DON'T FORGET ABOVE OR BEHIND THE BED – I'm not usually one for focal walls — except in a bedroom. I love the idea of the wall behind the bed being painted a contrasting color, wallpapered or adorned with some art above the bed.
YOUR BED IS THE FOCAL POINT – This may seem obvious but I get a lot of questions about where to place the bed. Remember, it is the focal point and should be the first thing you see when you walk into the room.
BEDDING – Invest in what you love. I'm a big fan of linen but choose a material that feels nice for you. Also, you don't need 50 throw pillows but a couple to give that added layer of color, pattern and texture can really feel nice.
RUGS – I love a rug under your bed. It doesn't need to be the entire way. You can place it 3/4 under the bed as long as you make sure the rug is big enough that when you step off your bed, you step onto the rug. Another option is faux sheepskins on either side of the bed.
Photos by Janis Nicolay http://www.janisnicolay.com
The following two tabs change content below.

Karla is an award-winning Interior Stylist who believes in living authentically at home and in life. Her work has been featured in ELLE Magazine, Style at Home Magazine, Rue Magazine, Design*Sponge, Western Living, Modern Sanctuary and Vancouver Magazine. She is a regular guest expert on City TV's Breakfast Television, CBC, produces the reoccurring "How to Style" series on the Marc and Mandy Show, and for Canadian Home Trends Magazine. She has been awarded Best of Houzz Design, Customer Service, and the Influencer Award. She also produces a weekly You-Tube Show with Design Tips & DIYs.

Latest posts by Karla Dreyer (see all)