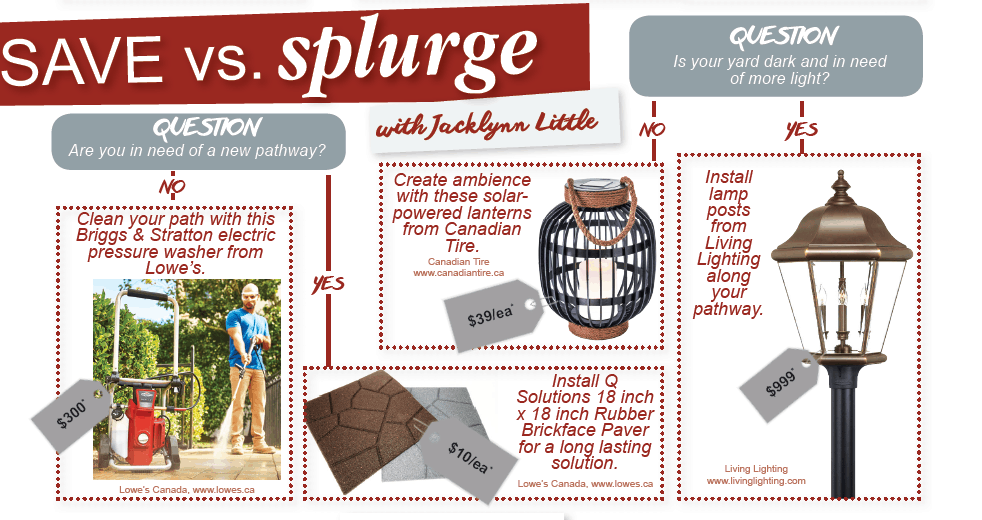 Are you in need of a new pathway?
NO: Clean your path with this Briggs & Stratton electric pressure washer from Lowe's.
YES: Install Q Solutions 18 inch x 18 inch Rubber Brickface Paver for a long lasting solution!
Is your yard dark and in need of more light?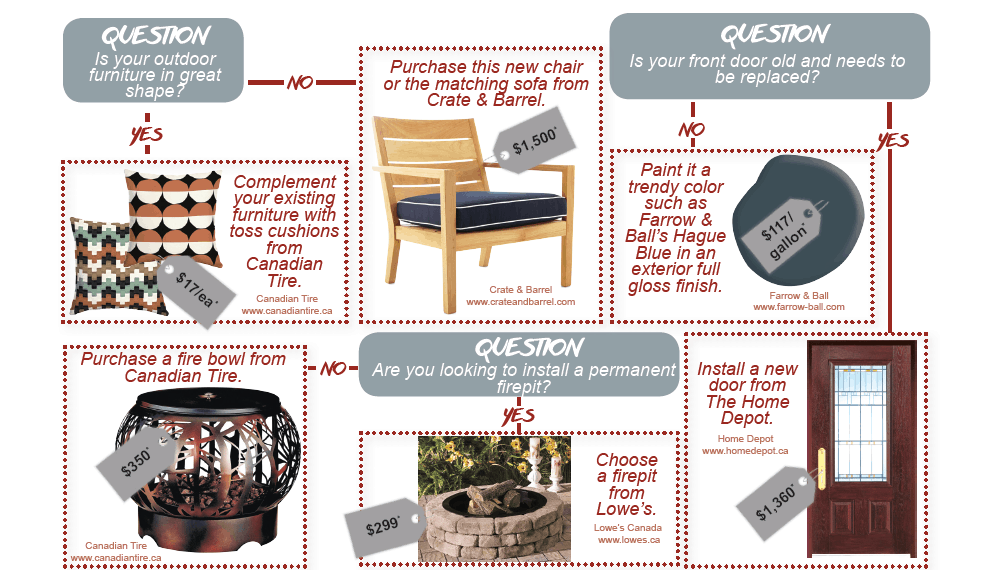 Is your outdoor furniture in great shape?
NO: Purchase this new chair or the matching sofa from Crate & Barrel.
YES: Complement your existing furniture with toss cushions from Canadian Tire.
Is your front door old and need to be replaced?
NO: Paint it a trendy color such as Farrow & Ball's Hague Blue in an exterior full gloss finish.
YES: Install a new door from Home Depot.
Are you looking to install a permanent firepit?
The following two tabs change content below.

Jacklynn Little, Principle Designer and founder of
Jacklynn Little Interiors
, has been designing most of her adult life and turned her talent and passion into a full time career 15 years ago. Her focus is always to help her clients achieve a functional and beautiful home all while giving them a positive design experience. Jacklynn takes the overwhelming design and renovation stress away from her clients so they can focus on the end results, "it can certainly be overwhelming." She works collaboratively with her client's style, needs and budgets to develop a space that is both creative, contemporary, and unique to her client's lifestyle. Jacklynn believes that everyone deserves to live in a beautiful home.

Latest posts by Jacklynn Little (see all)