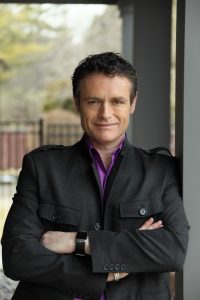 Shopping is a pastime for many North American people:
"going to the mall with friends" is something that we hear on a regular basis but the "Mall" is a place to buy things
"girls' shopping day" is also something we hear often. I don't think they mean they are shopping for "girls" – they mean they are going to visit each other and shop at the same time but this can lead to design problems!
Reverse design –
Here is generally what happens: you go shopping, find some cute accessory, buy it and then when you get home you walk around the house looking for a place to put it. It's called "impulse shopping" and you end up with a bunch of stuff that doesn't fit in your design, and you don't really need at all
Visiting and shopping is perfectly acceptable as long as you go with a purpose!
If you are working on a new space or redesigning inside or out:
Start with a plan of how the space is to be used – it doesn't matter what room it is, but for the sake of this discussion let's say that you are working on a bedroom (although the same rules apply for living rooms, dens, great rooms, dining rooms etc)
Go in search of the biggest items first:
In our example, the bedroom is for sleeping so a Mattress is the most important item in the room. If form follows function, the function of the room is sleep, so we start there
Head board, foot board you choose will determine style of the room in general —

4 poster – is a traditional room
Upholstered – transitional
Sleigh bed – depending on details is either traditional or transitional
Created headboard? (iron gate, old door,etc?) is going to be more contemporary or eclectic –
The design direction is determined by the largest piece (headboard) but substitute any room – larger complement pieces- these are the next things to be "shopping for"
Carpet under the bed which will have to work with that style?
Night side tables? (might match a 4 poster but perhaps not for a created head board or upholstered)
Side table lamps may or may not match depending on bed style – in fact with some styles it could be a floor lamp instead?
Perhaps there is a Bench or blanket box at the end of the bed but that is unlikely if the bed is 4 poster
Bed and window coverings' fabric and style will also be dictated by the style of the major piece in the room. Swag and jabot drapes would be too traditional for an upholstered head board
Even a Focal piece of Art may be determined by the style of the largest piece
REMEMBER that there is an order to the shopping you do so that you don't end up with a "mess" instead of a "design"
Only now can you start looking for smaller accessories
toss cushions
throw blankets
vases, florals
clocks
jewellery box
photos and frames
THESE ADD THE PERSONAL ELEMENTS AND CAN BE CHANGED YEAR AFTER YEAR TO KEEP YOU ON TREND COLOURS ETC
Now you can play with the Knick Knacks
perfume bottles
water glasses
With both the smaller accessories and the knick knacks – employ the "one in and One out" rule – if you buy something new – let the thing it replaces go to someone else! –
When you follow the "process of shopping" then you will have "design" as opposed to "Storage for shopping trips"
Enjoy your friends while shopping, but don't feel you have to buy something – the point of the "girls' shopping trip" is to spend time with the girls – not to get "stuff" to fill the house!
The following two tabs change content below.

Canadian Home Trends' National Design Editor, Glen Peloso forged into the world of design 20 years ago after completing his Masters degree in Fine Art. As Principal of
Grafus Design Co.
, he has worked in residential, hospitality and commercial spaces for clients in several countries and has successfully designed over 300 projects in that time. TV Celebrity Designer and Canadian Home Trends National Design Contributor, Glen is also recognized as a design expert on The Marilyn Denis Show and from his past work as a host/designer of the internationally popular television shows Foodnetwork/HGTV`s Restaurant Makeover, and W networks 'Take this House and Sell it', and "Slice Network" show, Renovate my Wardrobe.

Latest posts by Glen Peloso (see all)