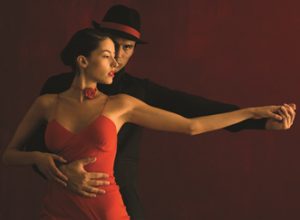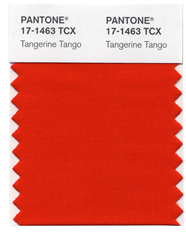 Every year the experts at Pantone, the world's leading authority on colour, carefully research and determine which colour will be the hottest of the year. This year's colour, Tangerine Tango, is hot in every sense. It's a deep, strong red-orange with lots of sizzle. Evocative of Spanish ruffled dresses and spicy chili peppers, Tangerine Tango is a striking way to add a burst of colour to your interior.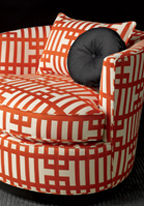 Tangerine Tango will work best for most people as an accent, but it is a more versatile colour than you might think. For a clean, crisp look pair it with lots of white and soft grey. Perfect for a sleek contemporary space in need of some warmth and wow. Picture a white sofa with hot orange pillows. Stunning.
If super sleek isn't quite your look, try Tangerine Tango with aqua, cream and brown. It will bring some pop to an otherwise classic palette and keep it looking fresh. This colour will also look great with earth tones, and if you have an Asian-inspired interior it's a perfect fit.
If you are afraid to commit to too much orange, bring it into your space with accessories. Throw pillows, vases, and even flowers are a great place to start. If you're feeling a bit more bold, try drapery or a fantastic patterned wallpaper. You don't need to overload to get the effect. Even just a hint of Tangerine Tango in a pattern will do the trick.
By Laura Stein
www.laurasteininteriors.com
The following two tabs change content below.


Latest posts by Laura Stein (see all)