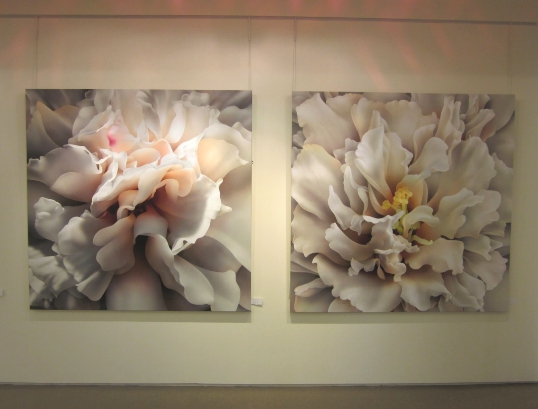 This gorgeous bloom of summer was created from a photograph!!!! The Artist Edward Loeddings work is on display at "PI" Posters International on Caledonia in Toronto.
I stumbled on to these magnificent blooms while sourcing artwork for a project. I just gravitated towards them. How stunning would these be on feature wall in a great room or corporate office or the waiting room in a spa! They are quite large and measure 66" x 66".
I was mesmerized by the detail of course and the impact of the content. It always amazes me how far photography and printing have moved forward. These floral photographs have been printed using a "Giclee" form of printing. I zoomed in to show the detail at close range of this magnificent giclee print. If you are in the area stop by and see it in person – you won't want to leave!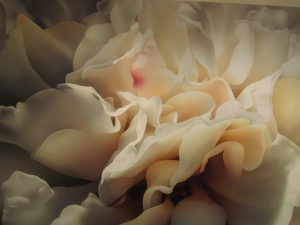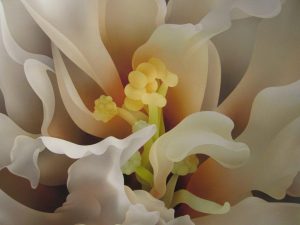 The word giclée was created by Jack Duganne, a printmaker. He wanted a name for the new type of prints they were producing at his print shop on the IRIS printer, a large format high resolution industrial ink jet printer. They adapted this printer for fine art printing. He based it on the French word "gicleur" meaning "nozzle", or more specifically "gicler" meaning "to squirt, spurt, or spray". The name originally applied to fine art prints created on IRIS printers in a process invented in the late 1980s but has since come to mean any high quality inkjet print and is often used by artists, galleries, and print shops to denote such prints. Therefore next time you are purchasing art look for the best quality print – "Giclee".
The following two tabs change content below.

Heather Segreti, Principal at
Segreti Design
is an accomplished designer for over 22 years. Heather is both highly credentialed and innately creative. She is a certified designer with memberships provincially and nationally.

Latest posts by Heather Segreti (see all)