The Chair Affair is Furniture Bank's annual auction and gala fundraiser where they team up with various designers to re-purpose and redesign old chairs for auction. The goal is to raise funds for a charity organization which provides furnishings and home goods for the most vulnerable individuals in our society in order to create a true home for them.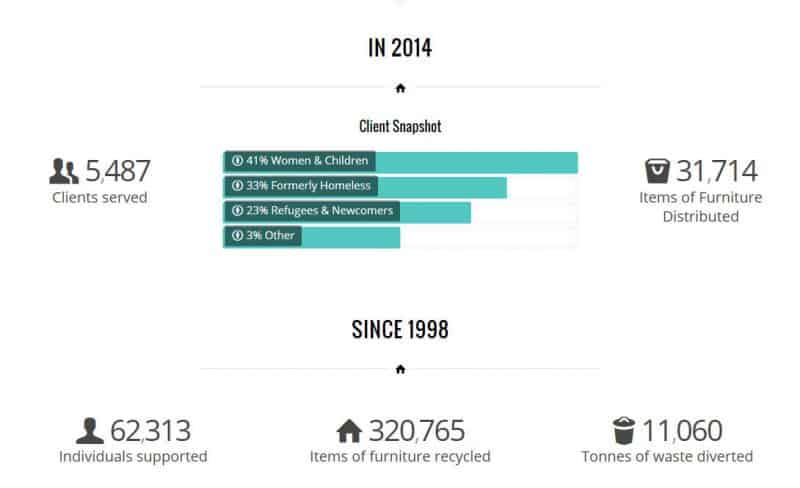 I began volunteering almost a year ago at the Furniture Bank and consider it an honor to donate my time and experience putting a home together to those who truly need it most. The chair frame I chose was originally created in the mid 1700's during a period called Neoclassical era.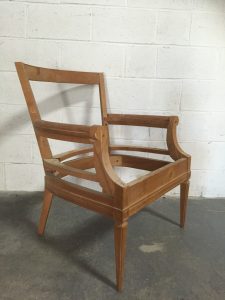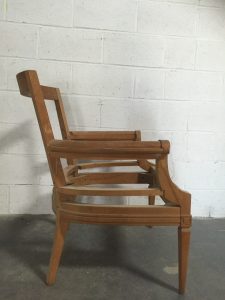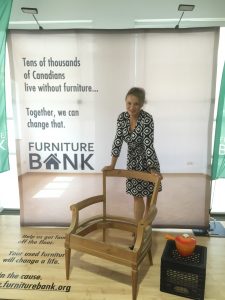 It is a simple, classic design which suits both traditional and contemporary interiors. Since my favourite colour is orange, I was inspired the moment I walked into JF Fabric's wonderful showroom and saw a sea of ORANGE…I knew my fabric was amongst the gorgeousness!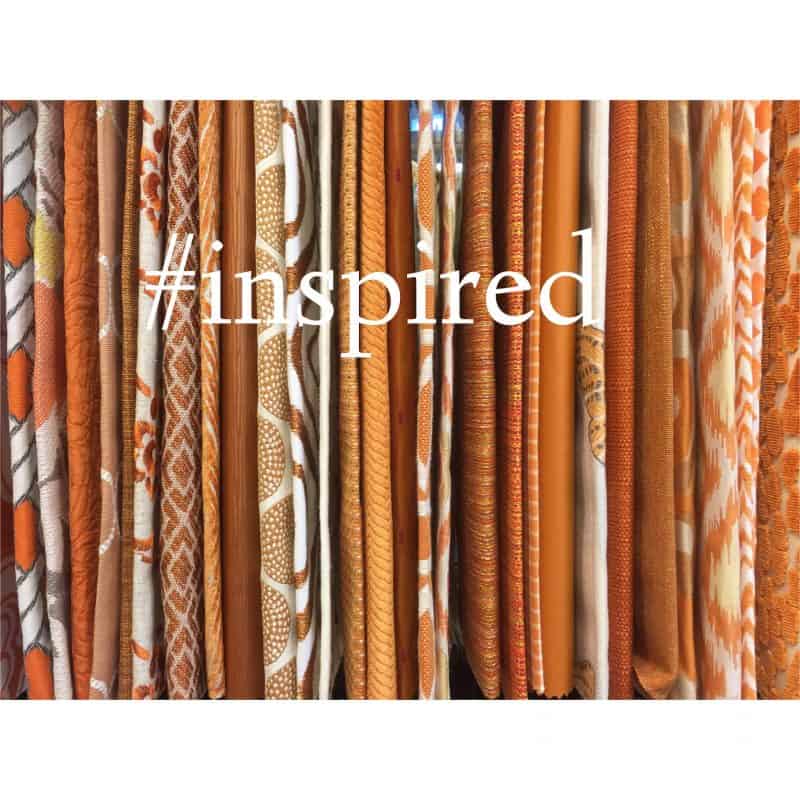 For the main fabric, I chose a lattice white and orange pattern that reminds me of a traditional French garden plan and paired it with a white velvet which makes me think glam and luxury.
My goal is to always create comfortable and timeless interiors which don't compromise style and a touch of glamour. I always want my designs to be approachable and memorable, this chair pays homage to its heritage as well as the modern lives which we live today.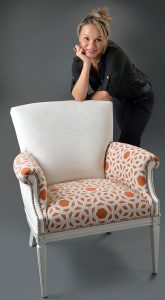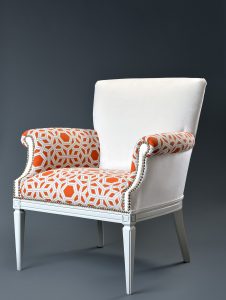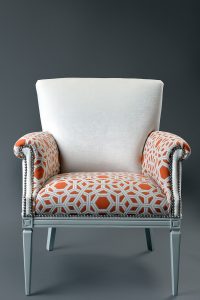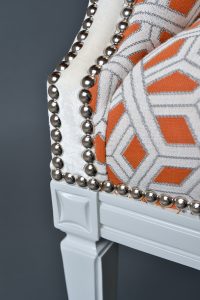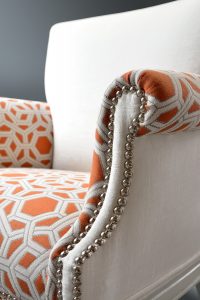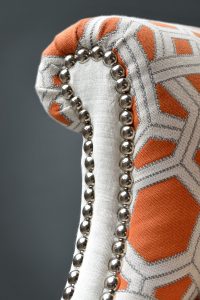 The goal of the Chair Affair is to auction off the over 40 chairs with the top 10 being part of a live auction across Canada. Please click here to see all the chairs entered and vote for the chair you like best! You can vote daily until the day of the Gala which is October 30th 2015.
Tickets are also available for sale if you wish to attend this fun event with all the designers and staff involved.
(Photography by Larry Arnal)
The following two tabs change content below.

Evelyn Eshun has been providing creative Interior Design solutions for her Residential Clients in the Toronto area for over a decade. Principal Designer at
Evelyn Eshun Interior Design
, Evelyn has participated in various Television programs over the years in addition to her Design business. With a passion for design and travel, Evelyn has translated her extensive and various experiences into a design philosophy which puts the Client's needs and functional needs first. Always striving for a unique and personalized solution for each Client, Evelyn prides herself on creating interiors which will stand the test of time. Whether transforming an old and tired property into a vibrant home or simply finishing a home with the decorating touches which make a house a home, the goal is always to collaborate with Homeowner, Trades and Suppliers to finish the project successfully.

Latest posts by Evelyn Eshun (see all)