It used to be that when you went shopping for kitchen appliances, you would go for the 4 major fixtures; refrigerator, range, dishwasher and microwave. Appliance companies are constantly coming up with new ideas to create appliances that are functional and stylish. So what do you need to know about appliances before you go shopping?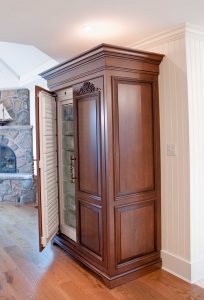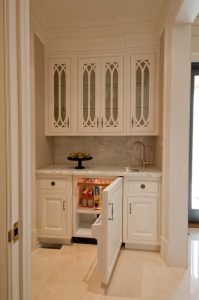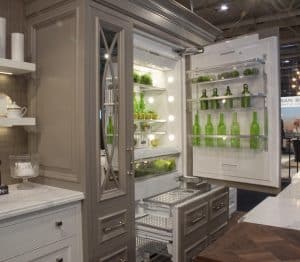 Integrated Fridges are becoming more and more popular as people start to design their kitchens with panel ready or 'hidden' appliances. The refrigerators are often counter depth and fit into your kitchen design smoothly. Units are now offered in more sizes, so finding one that fits your home is easier!
Gas ranges and cooktops are becoming very popular compared to induction tops. The biggest benefit of a gas cook top is the cooking times. Electric cooktops take time to heat up but a gas cooktop uses a flame and starts heating pots and pans immediately. Another bonus to gas cooktops: No power? They still work!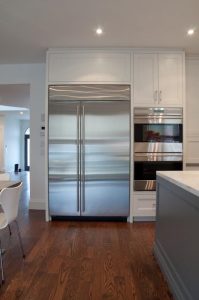 Wall ovens make taking out hot dishes easier than ever. They can be built into the cabinetry at any height so it can be customized to you and your family. Companies are also designing them with more cooking options for added functionality. Having a separate cooktop and oven allows two people to be working in the kitchen without getting in the way of one another!
Microwaves are great for quickly reheating last night's dinner, but that's about it. Steam ovens are new to the market and are slowly taking the place of the microwave. Steam ovens are great for cooking meats, vegetables and grains while retaining more nutrients and bringing out the natural flavors. Best of all, you don't have to add extra fats or oils so it helps keep foods healthier!
Dishwashers are like that second pair of hands you need when cleaning up after a dinner party. Easily load the dishes in, turn it on and let it work its magic. Cycles can often be loud though and run for long periods of time. Dishwashers with a noise level of 45 decibels or less are virtually silent. Having different cycle options is also a great idea. Some units come with a 'small load' option that uses less water than a regular sized load. Dishwasher drawers can be ideal for smaller spaces. They take up less space than the traditional dishwasher but can't hold the same amount of dishes as a standard 24" unit.
Still not sure what appliances are going to work best for you? Some appliance showrooms offer demonstrations so that you can see exactly how the units work before you purchase them!
Photos: Bloomsbury Fine Cabinetry
The following two tabs change content below.

Rhonda Thornton, Principal of
Bloomsbury Fine Cabinetry
, is an accomplished Kitchen Designer with over 17 years of residential kitchen design and planning experience. Bloomsbury Fine Cabinetry is a leader in design and manufacturing of truly Custom Cabinetry, specializing in the art of Bespoke English-Style cabinetmaking, built to with stand the test of time and trends. Rhonda has collaborated on well over 500 kitchen projects and has had the privilege to contribute her expertise to some of the most stunning homes and cottages in the GTA.

Latest posts by Rhonda Thornton (see all)