As we round the bend into the second half of the decade, we can expect a colourful, eclectic mix of trends. 2015 promises to be an exciting year for design, with some interesting twists on old trends, and some shiny, brand new ones.
More is More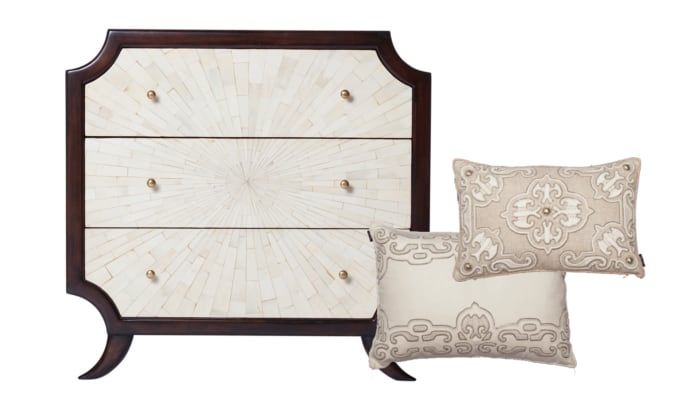 Image 2 of 5
Embellishment, detailing, inlays and appliqués. You'll likely find many beautifully adorned surfaces this season. Look for layering, intricate patterns, unusual textures, innovative sewing techniques and ultra luxe materials.

Sources:
Emporium Home Bone Burst Bedside Chest: www.Chenzia Designs.com
Versaille Pillow Collection: www.LauraSteinInteriors.com
As Seen In Canadian Home Trends Colour & Trends 2015, Text by Laura Stein

The following two tabs change content below.


Latest posts by Laura Stein (see all)