Fall Renovations To-do List – As fall approaches, there are a few renovations you may be considering in order to prepare your home for the winter months ahead. Perhaps you want to improve your home's efficiency, complete a few seasonal maintenance and repair tasks, improve the quality of your indoor living space or prepare your home for entertaining as the holiday months approach. The
home equity experts at Tribecca Finance
share some common fall renovations you may want to consider.
Improve Your Home's Efficiency
As temperatures lower and utility bills climb, it's time to start thinking about ways to improve the energy consumption in your home. Depending on the age of your home, there are a variety of upgrades to consider.
Replace old and drafty windows and doors with new, more efficient models.
Replace old appliances with new, Energy-Star rated appliances.
Upgrade your insulation or have your attic, basement or crawl space spray foamed for improved heat retention.
Replace old shingles to increase the performance of your home's envelope.
Replace incandescent bulbs with compact fluorescent bulbs.
If you're not sure where to start, the best first step is to have a professional home audit completed which will give you a complete overview of the strengths and weaknesses in your home. Some utility companies offer free or low-cost audits as well. Once you decide which upgrades are most beneficial to your home, the next step is to consider funding options. Again, the first place to start is your utility company. Find out what rebates they offer on upgrades that improve efficiency to help lower your cost. Once you have those answers, a
home equity loan
can help you cover the remainder of the costs with low monthly payments so you can enjoy the improved performance without a large upfront cost!
Seasonal Maintenance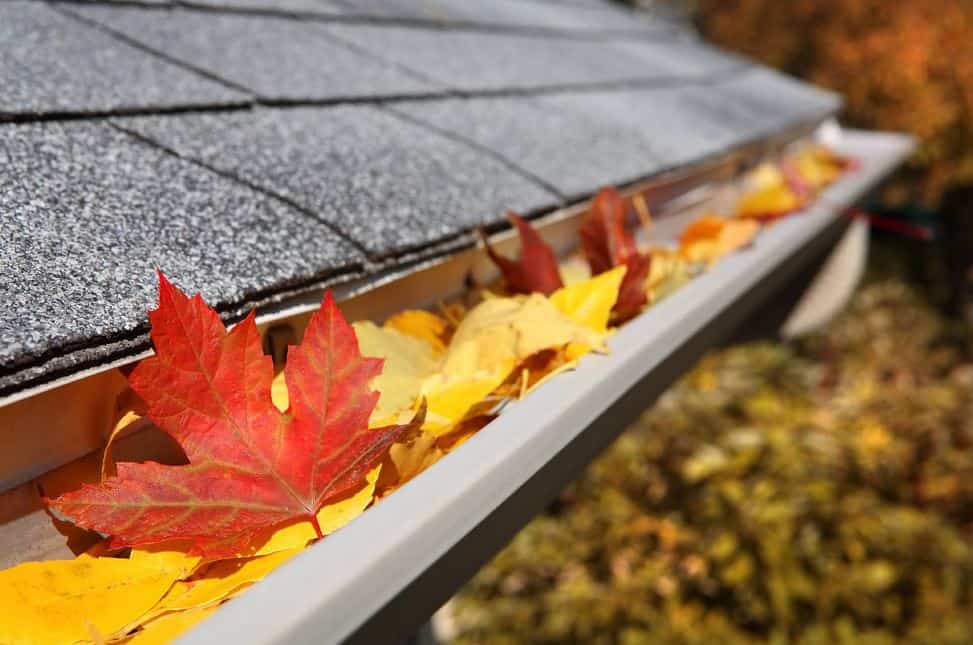 Fall Renovations To-do List includes basic maintenance tasks completed before winter can go a long way towards an enjoyable and stress-free winter in your home!
Furnace and heating system inspections should be completed now to ensure you have no heating problems this winter. This may include changing air filters, replacing an old furnace, cleaning out a boiler system or the like.
If you have a wood-burning fireplace, have the chimney cleaned or consider replacing it with a gas insert that will reduce maintenance and improve performance.
Check your roof for any issues that might cause leaking, clean out gutters and consider installing a heating cable to prevent snow and ice build-up from damaging your roof over the winter.
If you live in an area that is prone to winter storms, make sure you are prepared by creating an emergency kit, installing a generator as a backup power source, trimming back dead tree limbs that might fall and damage your home in a storm and ensuring winter equipment like your snow blower are in working condition
Many of these maintenance tasks will be routine and very low cost but if you find yourself in a position where you need to make a larger investment to replace an old furnace, repair a roof or something of that type, contact a Tribecca
Toronto home equity loan
professional to arrange funding. You will be able to access funding in just a few days, allowing you to make the necessary repairs before it gets cold outside!
Creating Cozy Spaces
For most of us, the winter months will mean a lot more time spent indoors so now is the time to take a look at your home's interior and consider renovations or upgrades that will make your home more enjoyable over the winter months. This may include:
Finishing renovation projects started over the summer.
Replacing old, outdated furniture with newer, more comfortable pieces.
Replace a wood-burning fireplace with a modern gas insert that offers better performance and lower maintenance.
Finishing an unfinished basement to add more usable living space to your home.
If finances are the thing that is keeping you from taking on or finishing projects that would improve the comfort and enjoyability of your home, a home equity loan may be the right solution for you. Accessing the
equity in your home
to complete repairs means you can enjoy the home now while also enjoying flexible repayment options that don't leave you strapped! Plus, a Tribecca home equity loan can be used for any purpose including DIY projects, new furniture and other items that may be harder to finance through traditional sources!
Preparing for Holiday Guests
From Thanksgiving to New Year's Eve, the next few months bring with them multiple holidays and opportunities to entertain or host guests. Rather than scrambling at the last minute to try and prepare, start now by thinking about what changes you'd like to make to have your home ready to entertain. This might include:
Updating your kitchen to make entertaining easier.
Add or update a guest bedroom for overnight guests.
Give the main areas in your home a new look with a fresh coat of paint.
Repair or replace broken or damaged fixtures, cabinetry, doors, flooring, etc.
Fall Renovations To-do List – Making plans to entertain over the holidays can be a costly affair, especially when you add in all the other costs associated with the holidays! Stretching yourself too thin makes the holidays hard to enjoy! Instead, talk to your Tribecca adviser about
flexible repayment options for home equity loans
. You can offer your guests a fantastic holiday experience while enjoying small payments over the holidays and then pay off the balance when the holidays are over! For more great ideas,
click here.
For more unique items for your home,
click shopCHT.com
The following two tabs change content below.

Tribecca Finance is an alternative lending solution for many people in Ontario. We are dedicated to treating all of our customers as more than just a number. Our customers always receive personal service from one of our professional and friendly lending specialists. We understand that life is full of financial challenges and opportunities. We listen and work with you to offer loan solutions to meet your needs. Our lending products consist of personal loans, home equity loans, construction loans, first mortgages and second mortgages.