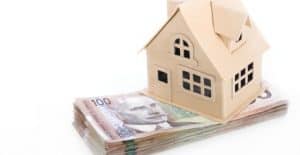 Home Equity Loans for Emergencies. A common misconception about home equity loans is that they are only available to cover expenses specific to your home, such as a renovation or repair. In fact, the equity in your home can be used for a wide variety of purposes! Here are just a few ways you can use your home equity to your advantage!
Consolidate Debt: Consolidating your debt into one lower, monthly payment can save you thousands of dollars in interest each year and help you reach financial freedom faster. With flexible payment options, you can choose the home equity loan that works best for you, giving you peace of mind knowing that you will have a monthly payment that you can comfortably afford.
Invest in Business: Starting or growing a business or investment portfolio often requires an influx of financing and taking advantage of the equity in your home is a great way to find that extra cash flow. In some cases, where the need is temporary, you may want to consider a no-payment plan where the interest accrues and is paid when you pay off the loan. This is a great option if you're looking for extra funds for a temporary expense. One example might be funding work on an investment property that you will be selling when the work is complete or covering expenses that will be recovered once a project is completed.
Home Equity Loans for Emergencies Cover Major Emergency Expenses: Expenses arising from unexpected situations such as automotive accidents or unexpected medical emergencies often catch us off guard and rarely come at the most opportune time. Rather than scrambling to a solution, a home equity loan allows you to access the equity you've already built into your home for a quick, stress-free solution. With Tribecca, you can receive an approval within 24 hours and have the cash you need to cover these expenses in as little as 10 days!
Finance Major Expenses: Home equity loans can also be used to fund major expenses that are non-emergent in nature. This may include covering education expenses, funding a wedding or other lifetime event, and of course, the home renovation! A home equity loan can also be used to help fund other renovation projects. The equity in your home could be used towards renovations on a cottage or vacation home for example.
Whatever your finance needs may be for, the experts at Tribecca Finance can help! To get started, simply Apply Online or call them at (416) 225-6900 and one of their lending specialists will be pleased to assist you.
For more great ideas, click here.
For more unique items for your home, click shopCHT.com.
The following two tabs change content below.

Tribecca Finance is an alternative lending solution for many people in Ontario. We are dedicated to treating all of our customers as more than just a number. Our customers always receive personal service from one of our professional and friendly lending specialists. We understand that life is full of financial challenges and opportunities. We listen and work with you to offer loan solutions to meet your needs. Our lending products consist of personal loans, home equity loans, construction loans, first mortgages and second mortgages.