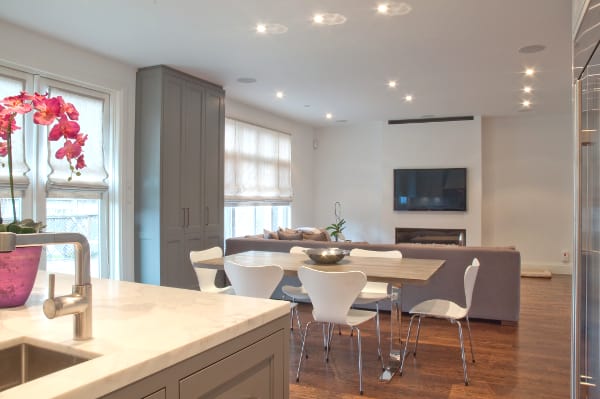 Take a look at a traditionally framed kitchen mixed with modern style.
This kitchen is a modern version of a traditional framed kitchen with inset doors for a fresh up-to-date look.
The focal point of this space is a painted range hood with modern flair. The painted finish lends a much softer and elegant feel than an often-used stainless steel range hood.
When creating a simple contemporary concept, it is essential to use good quality workmanship. Pay close attention to proportions and line things up properly.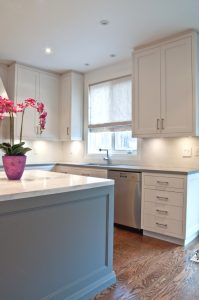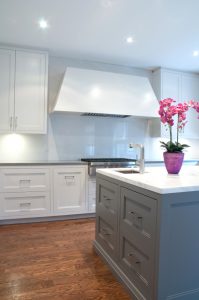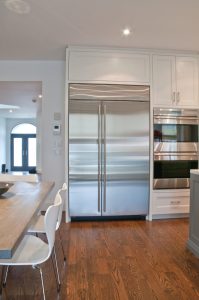 The colour palette found in this kitchen is a mixture of warm whites and greys. This pairing keeps the kitchen from feeling too sterile, which is often the case in white kitchens. The brushed nickel hardware keeps the look simple and consistent.
The homeowners had existing traditional oak flooring throughout the kitchen which balanced out the simplicity of the clean-lined cabinetry and the soft, restful colour palette.
In the end, with proper planning and an organized execution, we were able to design and build a beautiful kitchen that the homeowners will enjoy cooking and entertaining in for years to come.