A couple of weeks ago, we shared some of our favorite kitchen trends of 2017 and we felt it was appropriate to make a few predictions about what we'll most likely start seeing in our kitchens in 2018! Read below for three kitchen trend forecasts for the new year!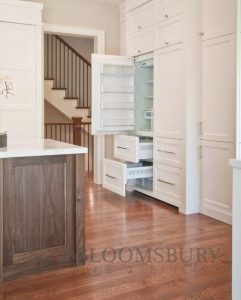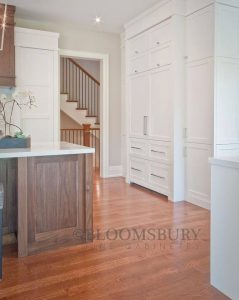 1. Integrated Appliances – This is not necessarily a new trend, however we wanted to include integrated appliances on this list because we feel as though it is undeniably here to stay! Integrated and furniture style appliances are a cornerstone staple of Bloomsbury Design – it creates a cohesive, handsome look that is timeless.
2. Appliance Garages – We saw this trend popping up quite a bit at the Las Vegas Woodworking Show. Look out for more creative storage solutions and minimal counter top appliances making headway in the upcoming year!
3. Purples & Plums – Ultra Violet has officially been declared Pantone's 2018 Color of the Year, so you can expect to see various shades of purple popping up in kitchens this year! We especially fancy deep, darker purples or plums for 2018 kitchens!
What trends are you expecting to see this year?!
The following two tabs change content below.

Rhonda Thornton, Principal of
Bloomsbury Fine Cabinetry
, is an accomplished Kitchen Designer with over 17 years of residential kitchen design and planning experience. Bloomsbury Fine Cabinetry is a leader in design and manufacturing of truly Custom Cabinetry, specializing in the art of Bespoke English-Style cabinetmaking, built to with stand the test of time and trends. Rhonda has collaborated on well over 500 kitchen projects and has had the privilege to contribute her expertise to some of the most stunning homes and cottages in the GTA.

Latest posts by Rhonda Thornton (see all)