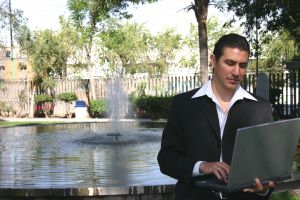 There is some really great on line shopping available these days that come from all over the country and you can often get a better price as the store is 'virtual" so you don't have to help them pay the rent or the lighting and staffing bills!
www.craigslist.com– You can get just about anything you would like here.  Some great accessories, furniture, exercise equipment, bikes, watches etc.  It can be "buyer beware" but if you are able to go check it out – the prices just can't be beaten – if you really love a "deal" this is a great place to find great things.
www.NeimanMarcus.com — It's not always easy to get to NYC to do your shopping but you can get anything that you desire, including really beautiful items made specifically for the store and never leave the house.  The "home decor" section is very impressive and easy to navigate – I like it!
www.ABCHome.com — One of my favourite stores in NYC with some of the most interesting furniture and accessories, carpets etc that are available in North America.  The online store is very detailed in terms of sizes and prices and delivery methods – can't go wrong here
www.umbra.com – You can find all the great umbra stuff and then some with the on line store.  The prices tend to be a bit better and the return policy is also very easy to deal with.
www.casalife.com – The web store will get you some good prices and give you a heads up on some very well priced items.  The images are very clear with sizes and availability so you always know what and when you are going to get it.
www.restorationhardware.com — While it is a fun store to go and have a look at, if you just couldn't decide while you were in the store, you can get it on line with shipping right to where you are.  The online often have more than is available in the store. You will never be disappointed.  The style is lovely and the layout is easy to navigate.
www.Ebay.com – We all know about it and for some it has even become an on line store where you can really find everything from soup to nuts.  You do want to check the reviews to make sure you are dealing with a legitimate vendor.  Everything from a Rolls Royce to a package of gum is available here.  That store is as vast as it gets!
Text by Celebrity Designer Glen Peloso of Glen Peloso Interiors.
www.glenpelosointeriors.com
The following two tabs change content below.

Canadian Home Trends' National Design Editor, Glen Peloso forged into the world of design 20 years ago after completing his Masters degree in Fine Art. As Principal of
Grafus Design Co.
, he has worked in residential, hospitality and commercial spaces for clients in several countries and has successfully designed over 300 projects in that time. TV Celebrity Designer and Canadian Home Trends National Design Contributor, Glen is also recognized as a design expert on The Marilyn Denis Show and from his past work as a host/designer of the internationally popular television shows Foodnetwork/HGTV`s Restaurant Makeover, and W networks 'Take this House and Sell it', and "Slice Network" show, Renovate my Wardrobe.

Latest posts by Glen Peloso (see all)