When working with older adults/seniors who sometimes have limited budgets and also do not want to live through major changes in their house…preferring to use their own furniture…we often have to look for very impactful and cost effective ways to make a difference and change the appearance to a house so that it looks more modern despite some dated furniture.
It is important to always consider who the target market is when selling a house. Typical buyers now are aged low to mid 30's. Typical sellers are aged mid to late 50's/early 60's. There is typically a 25-35 year age gap between buyers and sellers. With that age gap, there exists a significant difference in preference for design styles.
One solution we love is adding more modern dining chairs to dated kitchen tables can quickly make them look more modern as seen in these three situations where black parsons chairs were used: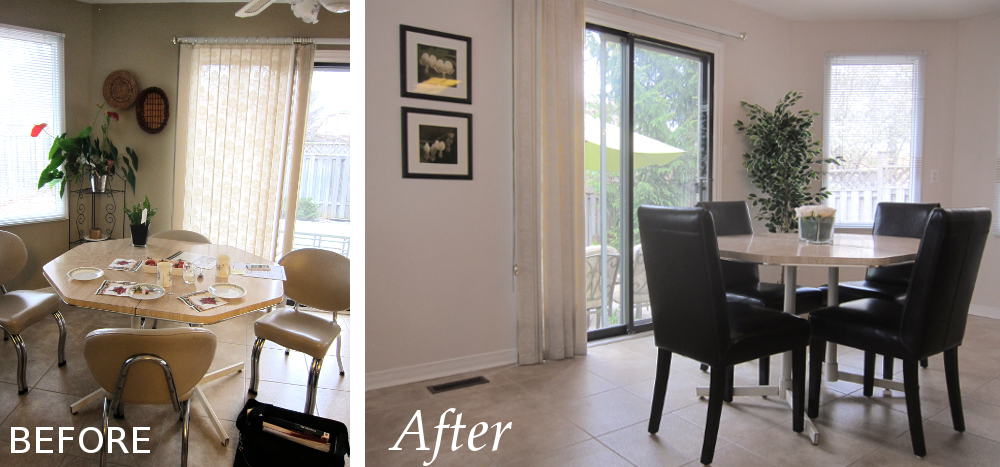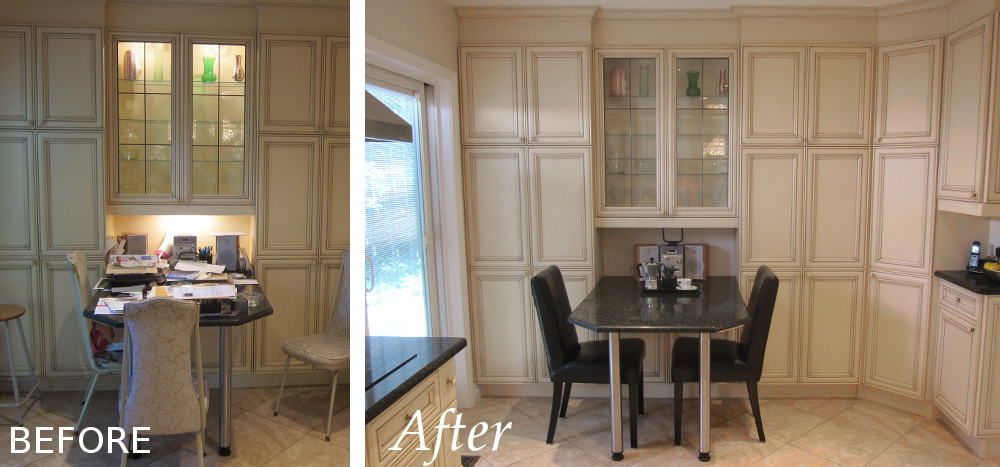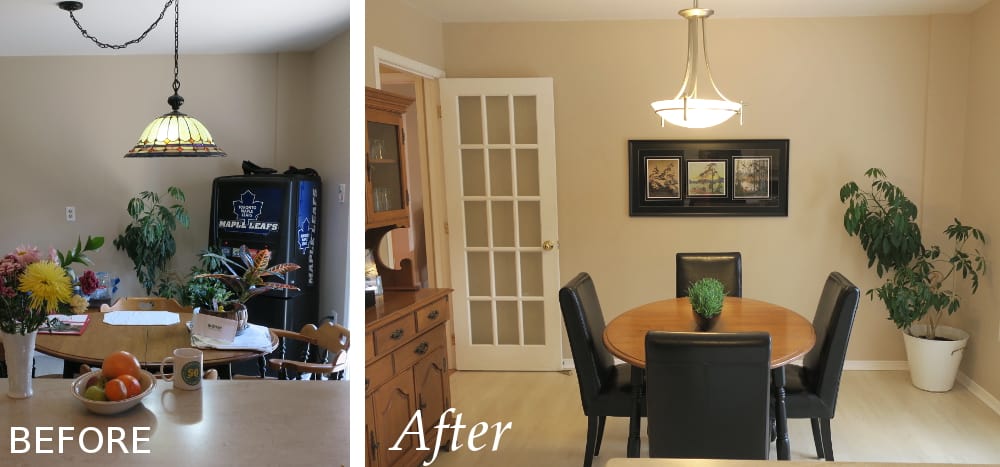 Black is a fantastic accent color on its own and black is seen as more elegant and formal. In all three situations, black chairs were used to tie in other black elements in the room (countertop, black framed artwork, black/dark framed patio doors, etc) for a more cohesive look.
No matter what color chair you choose, ensure that you attempt to coordinate with similar colors in the room such as legs on the table, the countertop, handles on cabinets, accessories on top of the table etc. Using more modern artwork that brings in colors from the dated furniture also helps to make room look more cohesive and modern.
TIP: Remember, chairs will be used by buyers and their real estate professionals to possibly sit down and talk about a potential offer while they are in the house. Make sure they are comfortable!
The following two tabs change content below.

After spending close to 20 years either in or serving the corporate world, and helping friends and family decorate and renovate their homes, Laurie established Love This House in 2013, combining her desire to help people with a strong passion for home decorating. Laurie brings a wealth of knowledge to any work she does having extensive educational degrees (Bachelor & Master Science (Chemistry), Master Business Administration (Marketing), Culinary Arts and certifications (Certified Staging Professional, Certified Colour Consultant, Residential Renovation Project Manager, Eco Professional (Energy efficiency/Universal Design, Downsizing Specialist, Senior Move Manager).

Latest posts by Laurie Usypchuk (see all)