Trish Knight shares her favorite designer condo tips and ideas for a condo or small space that really works.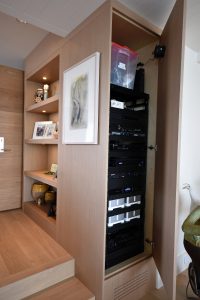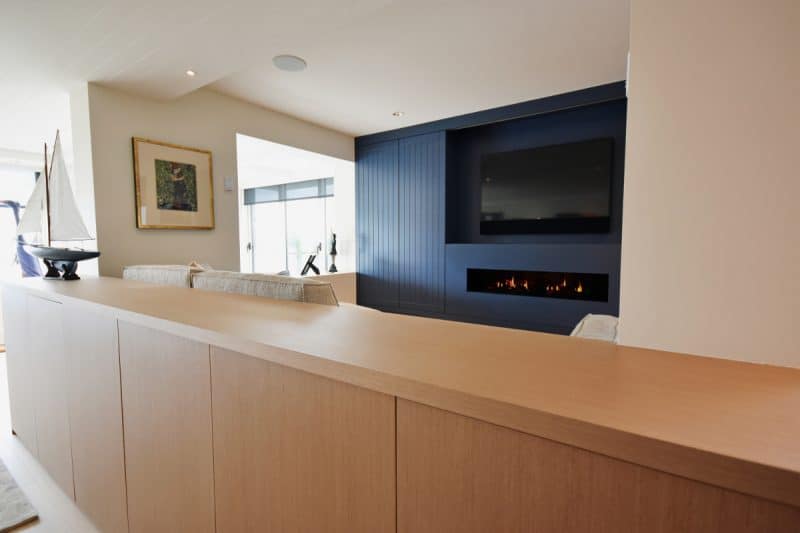 HIDDEN STORAGE: One of my favorite tricks when renovating a condo is to create hidden storage behind architectural millwork. – Space designed by Trish Knight, Millwork by Paradigm Kitchen Design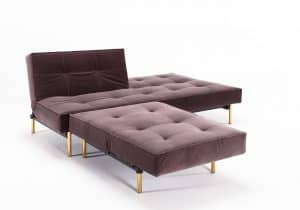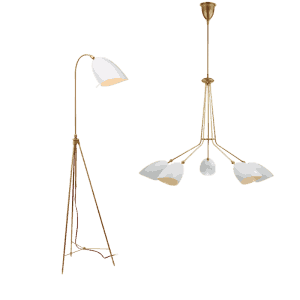 FLEXIBLE FURNISHINGS: Furniture that can be used in multiple ways is a must. This chair reclines flat and can be pushed up against the matching sofa to create a sectional, or used as an ottoman. – Bijan Interiors
LAYER LIGHTING: All that overhead lighting is great for cleaning, but not for entertaining. Put everything on a dimmer and create layers using floor lamps, table lamps, or wall sconces in order to have different levels of light. – Circa Lighting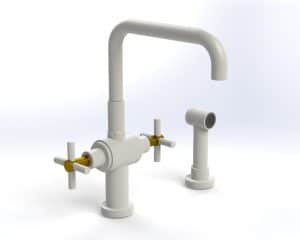 EVERY DETAIL COUNTS: It's important to be selective in the details you bring into your home. A beautiful kitchen faucet in a custom finish can be the only accessory needed to make a statement. – Rubinet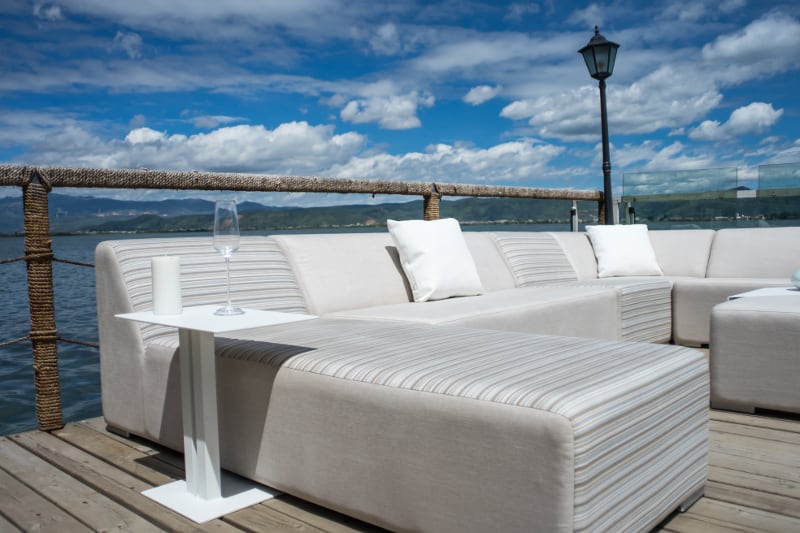 BRING IT OUTSIDE: A well furnished patio adds an entire room to your home. A wall-to-wall
sectional gives you somewhere to entertain, sleep in the sun and hang out for a casual dinner. – Mountain House Furniture
The following two tabs change content below.

In my own words…. I opened my namesake design studio in January 2009 after spending eight years with a West Vancouver firm. I have collaborated with clients to achieve a balance of sophistication and livability; producing interiors that are both timeless and elegant. My goal when working with a client is to create a home that reflects the values, lifestyle and sensibilities of the people who inhabit it. I draw much of my inspiration from the relationships I develop with my clients, many of which I am proud to say become good friends! Working from my Westside studio, my team and I work on projects of all sizes – from waterfront West Vancouver homes and cozy Pender Island cottages, to luxurious estates in San Diego, Palm Springs, Singapore and New York. To date, all of our work has been based on referrals from previous clients. This is a testimony to the organizational skills of my team, the dedication of our talented craftsmen and the pride we take in ensuring each client is thrilled with their new space. My formal education began at UBC with a Bachelor of Arts degree in International Relations. My degree taught me how to think and to explore life. With every design project being a new and unique adventure, a thirst for knowledge and new experience is key to a successful design. 16 years ago when I knew I had found my passion in Interior Design I went back to school – this time to the BCIT Interior Design program. Although I strongly believe that life experience often surpasses education, there are certain skills that must be learned through formal training. I love what I do and the clients I work with. People hire me not only because they like my style and appreciate my design knowledge and experience, but because they like my approachable easy to work with nature, creative resources and love of life!

Latest posts by Trish Knight (see all)