Trendy Design Picks – Editor-in-chief Marc Atiyolil shares some of his favorite finds for the new year!
Love at First Sight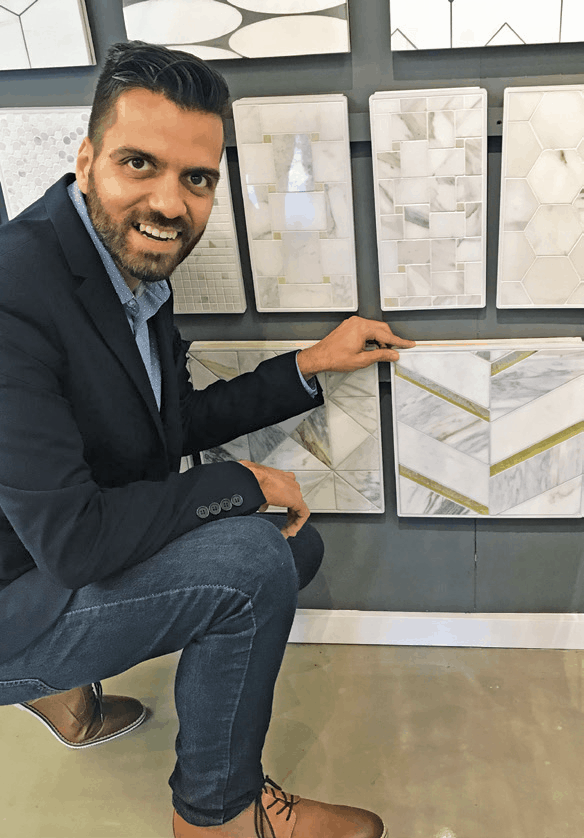 On a recent business trip, I had a chance to stop in at Fifth & Fir in Vancouver. This boutique tile destination offers a wide selection of gorgeous, designer tile options. A trendy design pick I fell in love with is this Oxford Blue pattern from the Mosaique Surface Dominion collection. I am a fan of Herringbone and Chevron patterns. Oxford Blue offers a modern feel to a traditional look with an offset pattern in Calacatta Oro, Gold Glass and Pacifica Blue! I would love to see this used as a feature wall behind a freestanding tub or as a backsplash in a stunning, dramatic kitchen with dark cabinets and marble countertops. – Oxford Blue, Fifth and Fir, www.fifthandfir.com
Delicate Details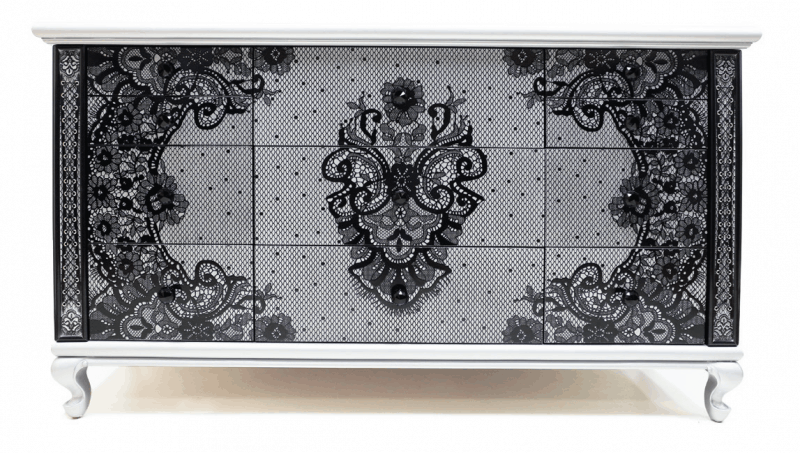 The Chantilly Chest is a stunning blend of modern technology and historical design. Francesco Giampietro, principal designer at Chestnut Grove, had a whimsical idea to create a chest of drawers designed to hold lingerie. It evokes the same sensual feeling that its content evokes in an elegant and tasteful manner. It's shape is inspired by the female form. After a year of experimentation in the design studio, the finished piece brings the visual and tactile appeal of lace in a delicate wood pattern that feels like lace to the touch. – Chantilly Chest, Chestnut Grove Design Studio, www.chestnutgrove.ca
Artistic Beauty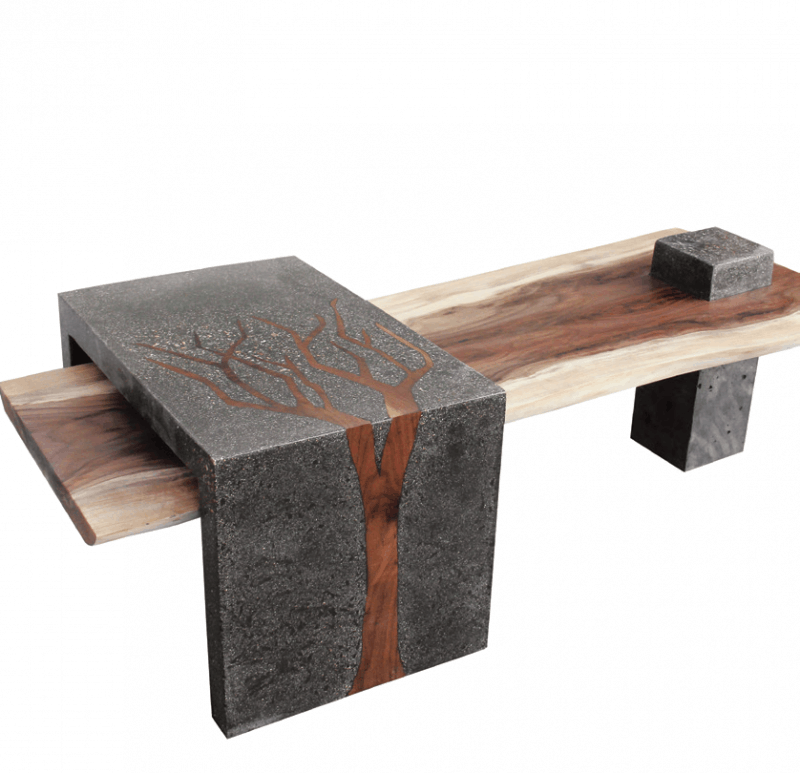 I first saw this bench by craftsman Randy Mugford on display at a design show and it immediately caught my attention! The maple tree stretching through the charcoal concrete panel is the stunning, unexpected detail that I love most. Custom-made in a variety of colors and wood species, the wood plank slides back and forth on a metal rail making it adjustable to fit a variety of spaces! – One Tree Bench, Randy Mugford, www.65design.ca
Kitchen Art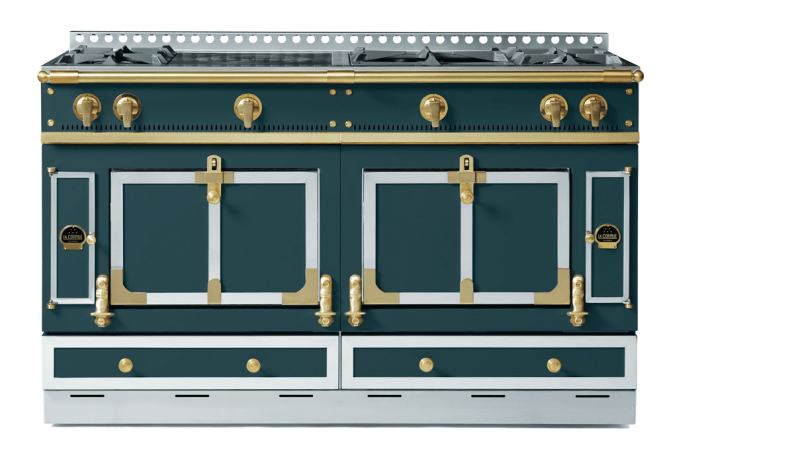 I love this Le Château double oven in a gorgeous deep blue enamel with a mix of gold and stainless steel details. Not only does it offer exceptional cooking but the stunning visual style of the piece becomes like artwork in the kitchen! – The Château 150, La Cornue, www.lacornue.com
Contemporary Flexibility
I love the contemporary feel of the Migliore sectional in a tan brown leather. The set is made of three unique pieces which can be put together in a variety of combinations to expand, reduce or reassemble as needed. The Migliore sectional is also available as part of a wall bed combination. – Migliori, Expand Furniture, www.expandfurniture.com
Pillow Talk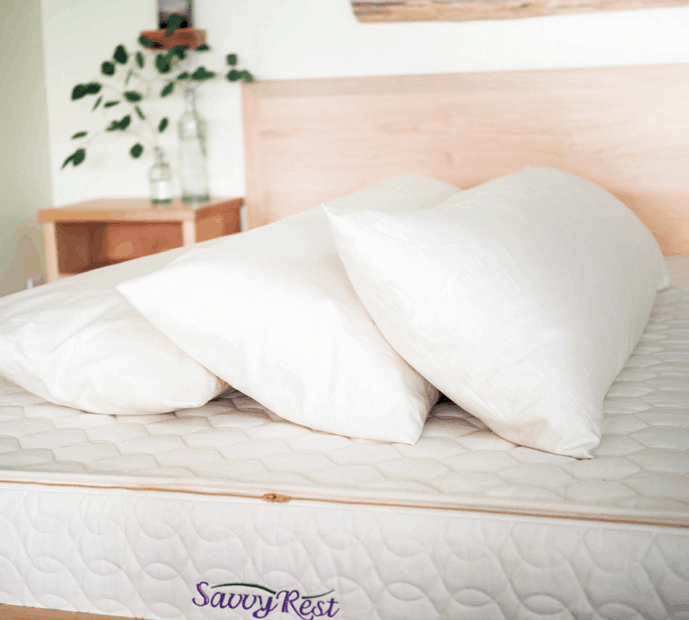 If you're a side sleeper, a temperature-regulating wool body pillow with an organic cotton casing is a must. This beautiful, Premium Eco Wool Body Pillow from Resthouse Sleep Solutions offers support to reduce sore backs and achy shoulders! – Premium Eco Wool Body Pillow, Resthouse Sleep Solutions, resthouse.ca
For more great ideas, click here.
For more unique items for your home, click shopCHT.com.
The following two tabs change content below.

Marc Atiyolil is the editor-in-chief of the home décor publication, Home Trends Magazine. His charismatic, down to earth approach can be seen first hand as the co-host of the Marc & Mandy Show airing on networks across North America. His mantra, "Be bold, be different, be unique – Yet keep it simple" is reflected in all of his work. Marc is an avid promoter of breaking down the myths of design and offering simple alternatives to complicated design processes.

Latest posts by Marc Atiyolil (see all)