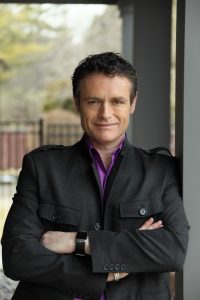 I was recently working with a client who asked me if being eco conscious was one of the trends she should try to follow. That sort of broke my heart. Being eco conscious isn't a trend. In fact it has to be a "norm", "A way of life" As Consumer's we have to demand Eco options. However the possibilities for trend and green selections are vast. Trend: Let's start with trends. The neutral is still a warm grey and with that as a background, this year we are using strong purples and greens, pumpkin orange, red and soft yellow. Look for those colours in muted tones as the "throw back" or reclaimed look is popular and those tones are showing up looking "weather worn" Still the mid century modern furnishings are popular with a nod to the geometric patterns from the time including the coarse weaves and 3 dimensional woven fabrics from the time period. The one big difference is the electronics of today were not part of that previous time. The "big stereo" is not part of decor at all – the electronics are now in a tower in the closet and are not part of "decor". In decorative accents, we are finding crystals and metals like copper and chrome being used extensively and beyond the scope of a regular chandelier. Making that trend ECO If you are buying big pieces like sofa or carpet do it in a neutral as that is going to last for a good long while. Select an area rug or carpet in wool (original eco friendly). When you Paint look for VOC free paints (volatile organic compounds) from suppliers like Para Paints. With furniture select something well made. The fabric may fade but the internal workings will stay highly functional. Recover it in ten years and you have a new sofa. Have it made with soya based foams and select down pillows as throw cushions and the fabric can be changed to a trend colour while keeping the internal part of the pillow. Have a look at LED lighting as it consumes far less electricity and the bulbs last years longer than regular ones (without the Mercury of CFL) or use dimmers throughout the house to reduce electrical consumption. Get your trends in consumables like candles, flowers, fruit, art etc as they give the pop of colour but don't end up in the land fill! Keep the function of the room squarely in mind so you are not redoing it over and over again as the years pass: once properly done and you are better off. Being eco conscious does not mean that you have to give up beauty or "try" to find beauty in a choice that you simply don't like. Your happiness with your environment and the joy you bring to the world with your personal energy is equally important in creating a 'happy planet'. Just search for a happy marriage of the two!
The following two tabs change content below.

Canadian Home Trends' National Design Editor, Glen Peloso forged into the world of design 20 years ago after completing his Masters degree in Fine Art. As Principal of
Grafus Design Co.
, he has worked in residential, hospitality and commercial spaces for clients in several countries and has successfully designed over 300 projects in that time. TV Celebrity Designer and Canadian Home Trends National Design Contributor, Glen is also recognized as a design expert on The Marilyn Denis Show and from his past work as a host/designer of the internationally popular television shows Foodnetwork/HGTV`s Restaurant Makeover, and W networks 'Take this House and Sell it', and "Slice Network" show, Renovate my Wardrobe.

Latest posts by Glen Peloso (see all)