2015 began with a kick! I decided to travel to the Las Vegas Market which includes KBIS (Kitchen & Bath Show) and the Builder's Show. My goal was to learn what'ss new, network with other professionals and gain some new supplier contacts. I ended the experience by flying back on the red-eye just in time to attend the IDS15 opening night party back in Toronto.  Just another busy week in the life of a designer who wants to stay on top of industry. The whole experience was a lot of fun. It was tough on the feet and exhausting at times but the resulting inspiration and motivation was well worth it.
Here are some of the highlights from this past month!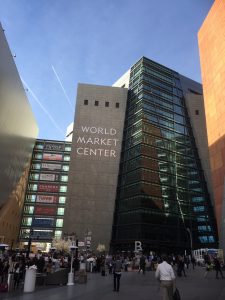 The World Market Center, located in downtown Las Vegas, is a 5 million square foot showcase for the home and hospitality furnishings industry. It was my first time attending the annual Market and I left with lots of inspiration and great experiences.
The City of Las Vegas is inspiring in it's own right… afterall, it is the playground for adults. Seeing various hotels and restaurants who have invested in fabulous decor adds to the experience. Some are excellent, some are simply garish, but all add to the heightened awareness of one's surroundings.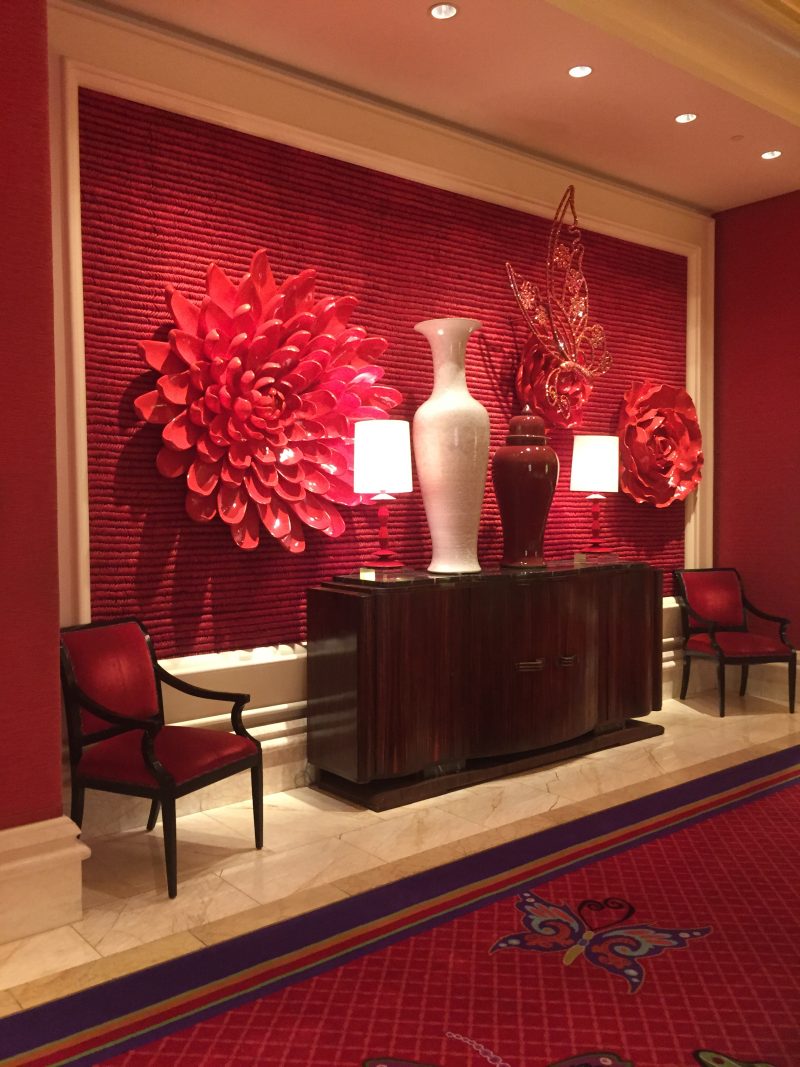 The Wynn Encore hotel was a beautiful experience. The level of detail Interior Designer Robert Thomas brings to the table is breathtaking.  Whimsical and fun yet sophisticated and luxurious, clearly Roger was free to express himself in his design.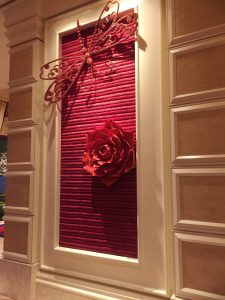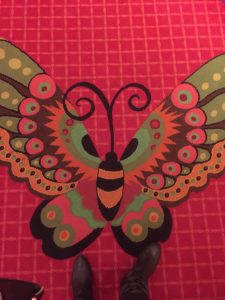 New products with fresh colour combinations inspire the creative mind.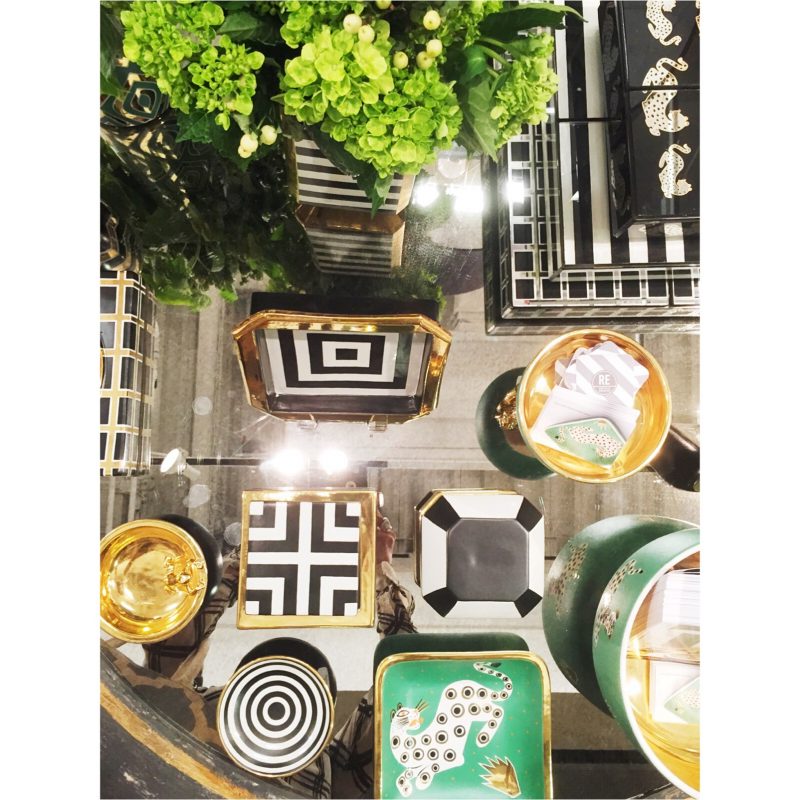 Trends are represented including the 2015 Pantone Colour of the Year. You may not be crazy about Marsala but when the showrooms display it properly, it is easy to see how this colour can be injected in the décor of any space.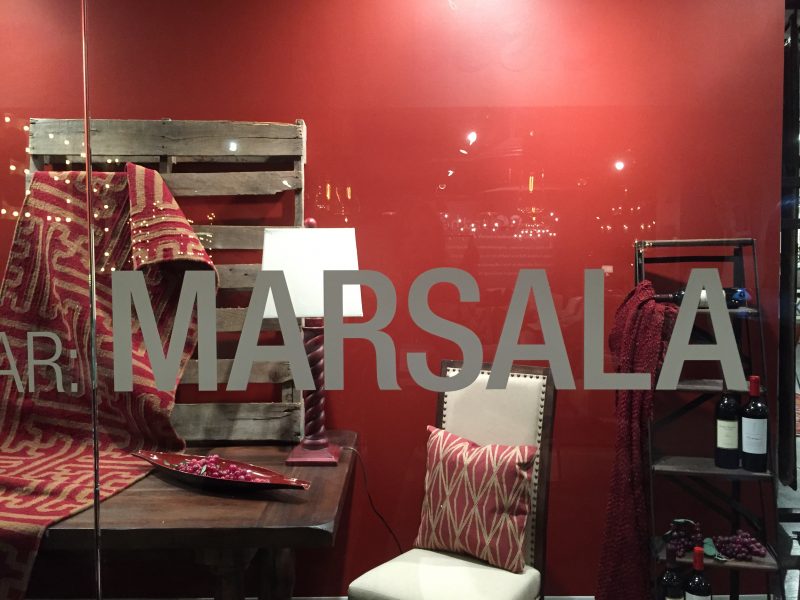 Art is front and center when it comes to making a statement. I saw many suppliers representing a wonderful array of art for every personality and style.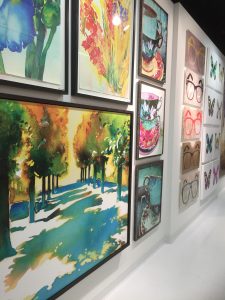 Accessories are the best way to inject a new look, new trend or fresh expression into your space. This vignette from one of my favourite suppliers, Global Views, is a perfect illustration of that fact.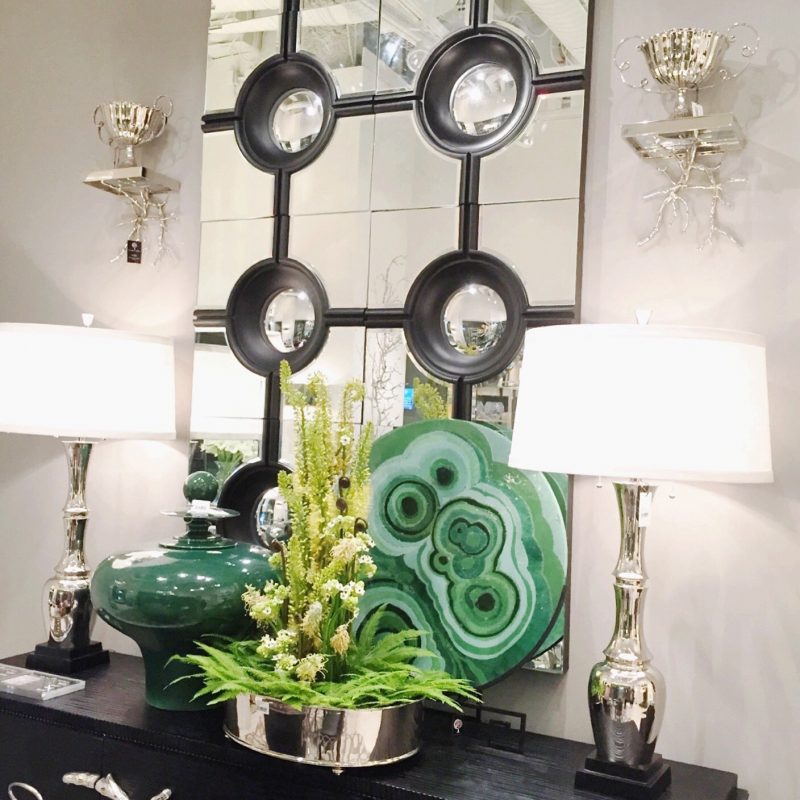 Plumbing fixtures are the 'jewelry' of the bathroom or kitchen. What I saw was a great attention to new finishes, with warm metals coming to the market in strong force.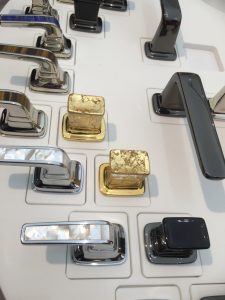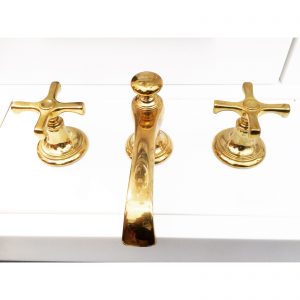 Meeting Mariel Hemmingway was a bonus at the Cambria Booth. She was very gracious and it was a pleasure to chat with her for a bit.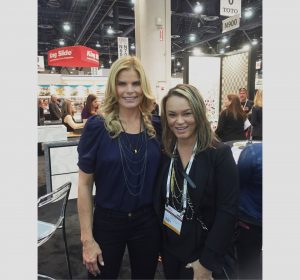 Flying in on the red-eye and heading to the IDS15 show, I felt like I had taken a shuttle to another building and it was well worth the trip. This year's show was very well represented by suppliers and manufacturers who took the time to display their wares with creativity and bold expression.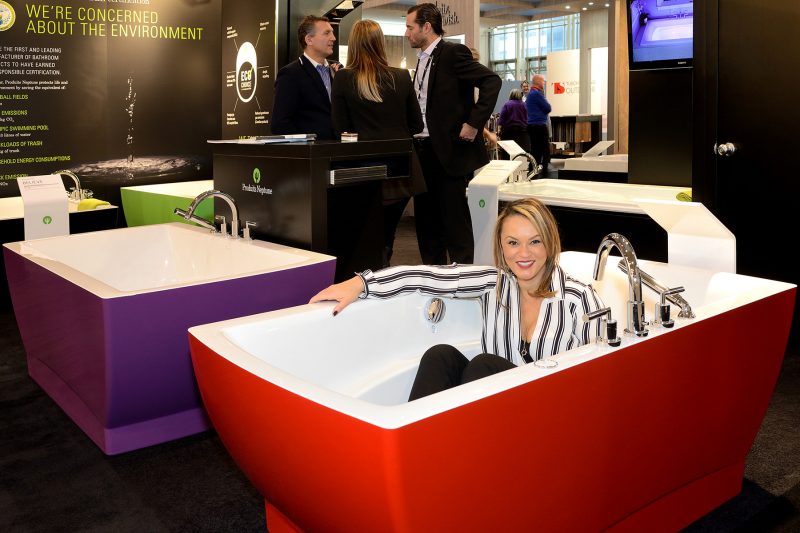 I couldn't resist taking this tub for a ride. The bold and bright colours on the face of these freestanding tubs allows you to inject some fun and expression into a bathroom.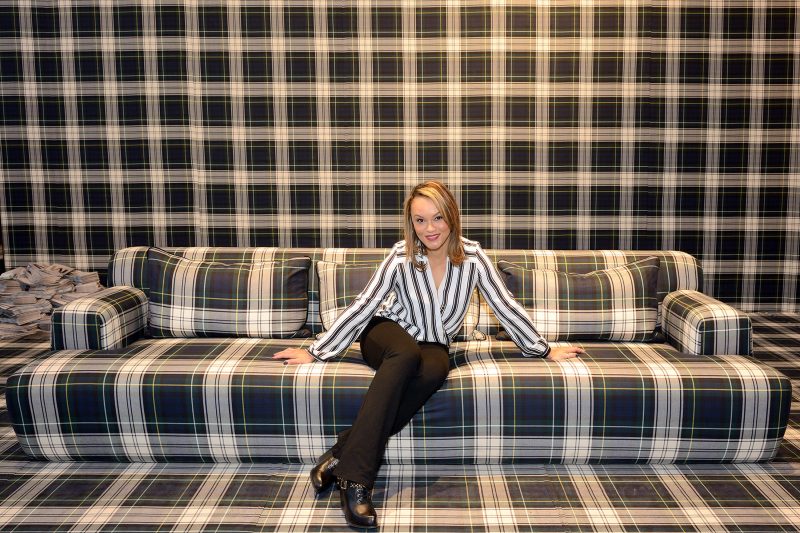 Tartans have never been out and this simple booth by Montauk sofa was a creative way to inspire everyone to use tartans in a big way.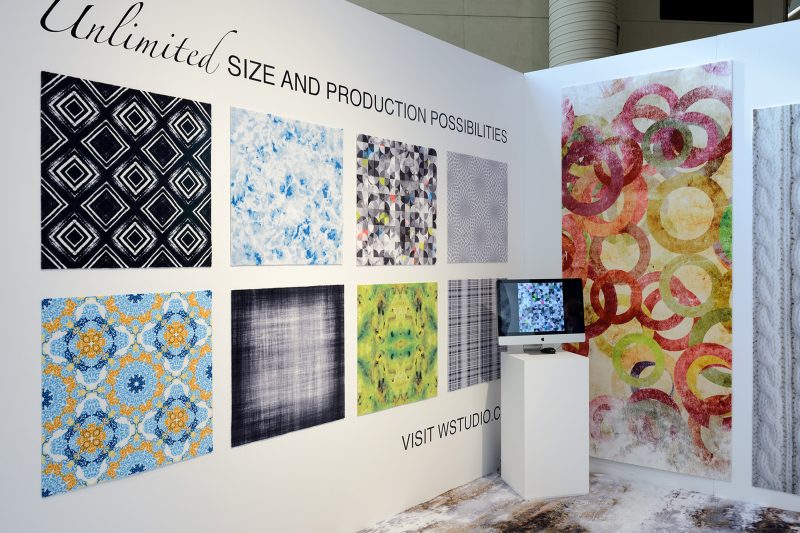 Custom carpets sound like a pricey venture, but this wonderful program by WStudio brings a fresh and accessible luxury to the market.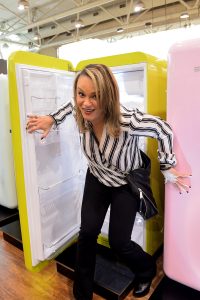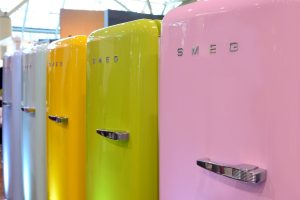 Europe is known for small living spaces and as a result,  small appliances. This display from Smeg brings a fun and whimsical element to the North American refrigeration market.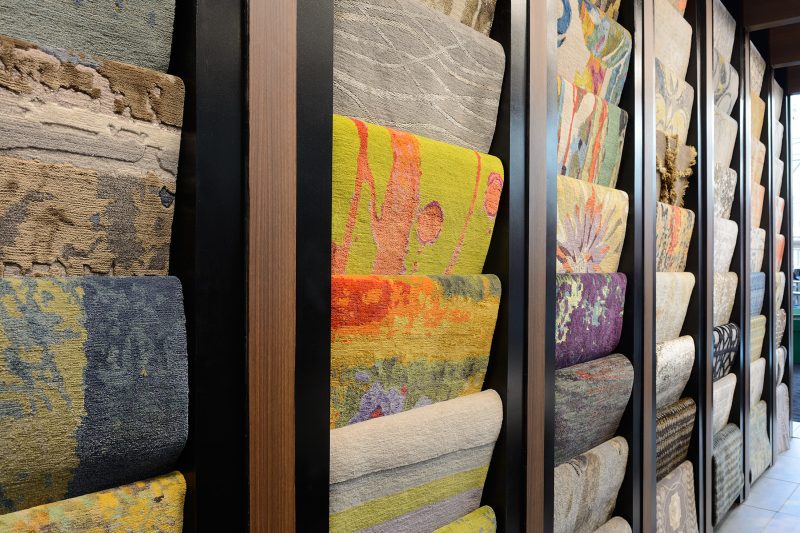 I'm a huge fan of creating a statement with area rugs. Using colour and pattern, you can easily create a dramatic space that expresses your personality.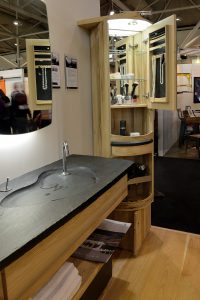 Reclaimed wood from Quebec is used with slate to create an organic and sophisticated look in the bathroom. Functionality and beauty wrapped up in one fabulous package.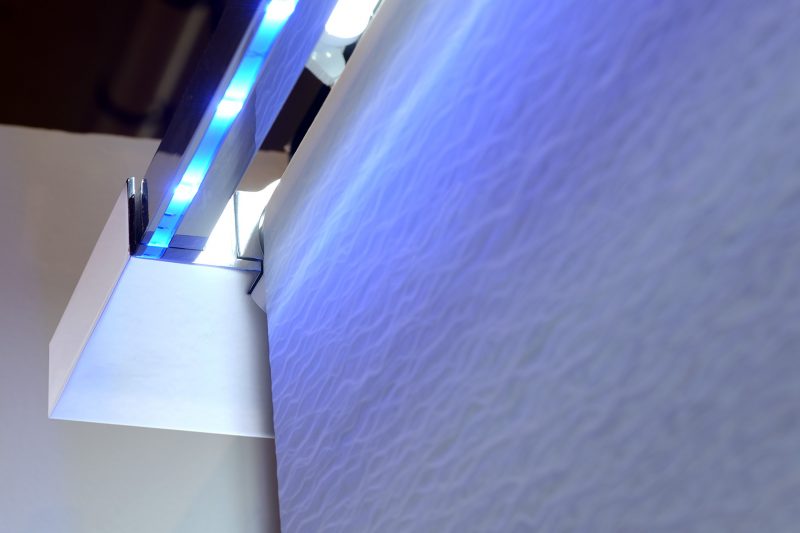 Window treatments with LED lighting and sleek hardware brings added detail and luxury to the home.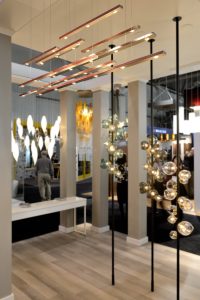 Lighting is key to creating the right atmosphere in a space. I am happy to see that it is not an after-thought anymore but rather a wonderful way to add a sculptural and artistic element to your home.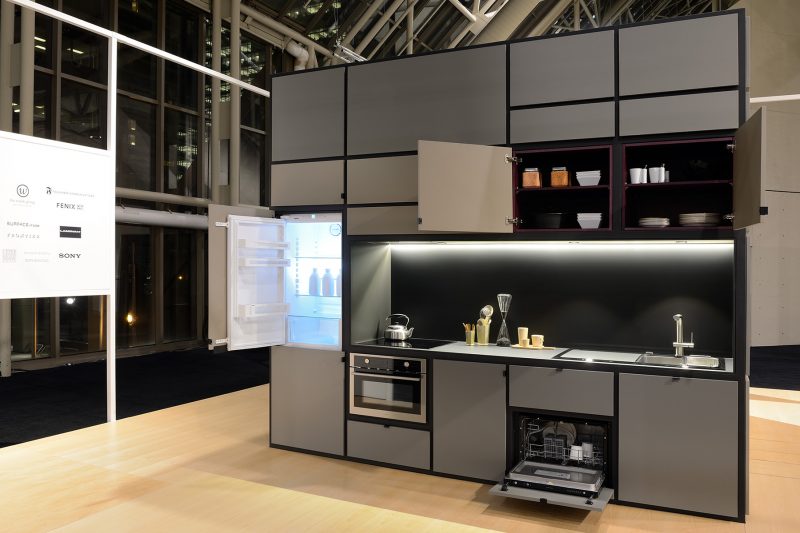 Cubitat was an ingenious design. Essentially this is a 10 x 10 foot prefabricated home. It has all the amenities you needs for living, wrapped in a cube which opens and swivels to reveal hidden storage and functional elements. Seeing this creation reminded me why I was drawn to make a living as a Designer; the privilege of freeing the mind to think outside the box (excuse the pun), is what designing is all about.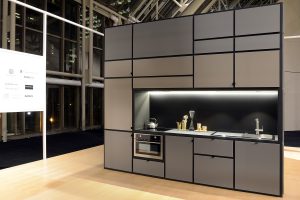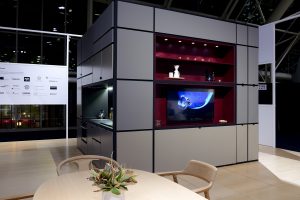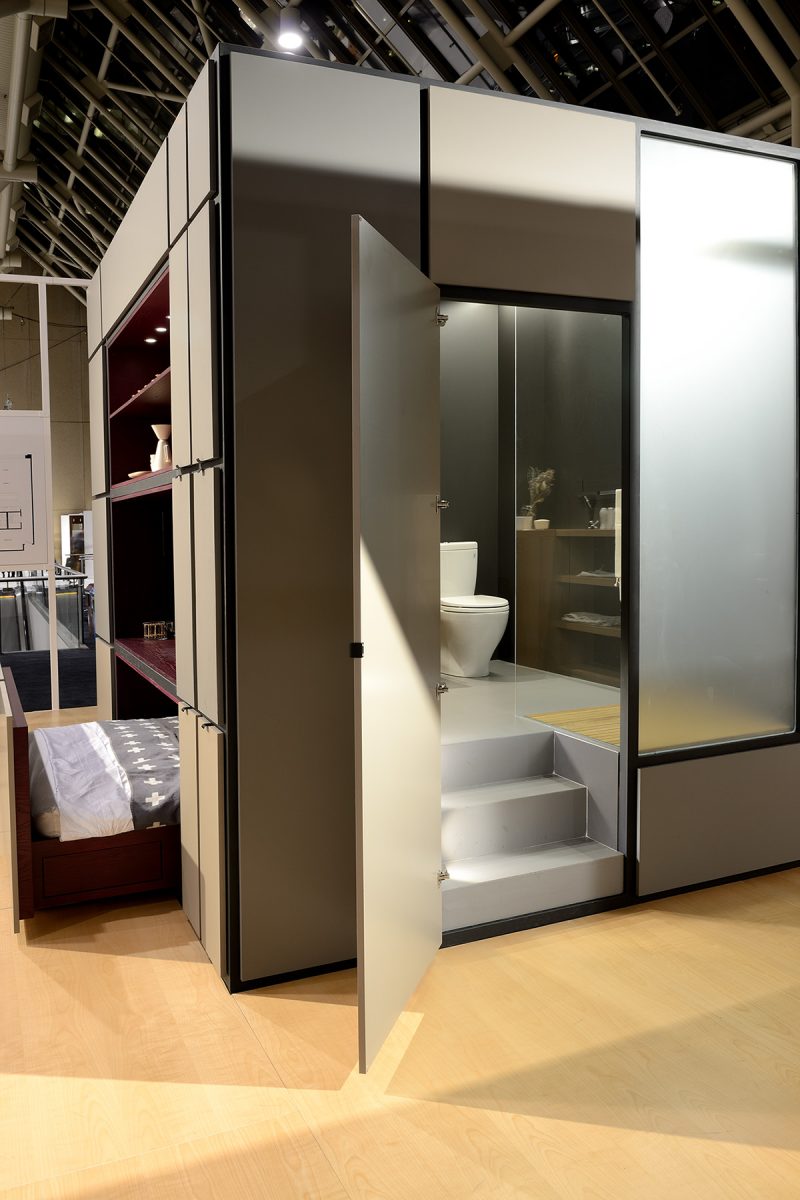 IDS Photos Courtesy of Larry Arnal Photography
The following two tabs change content below.

Evelyn Eshun has been providing creative Interior Design solutions for her Residential Clients in the Toronto area for over a decade. Principal Designer at
Evelyn Eshun Interior Design
, Evelyn has participated in various Television programs over the years in addition to her Design business. With a passion for design and travel, Evelyn has translated her extensive and various experiences into a design philosophy which puts the Client's needs and functional needs first. Always striving for a unique and personalized solution for each Client, Evelyn prides herself on creating interiors which will stand the test of time. Whether transforming an old and tired property into a vibrant home or simply finishing a home with the decorating touches which make a house a home, the goal is always to collaborate with Homeowner, Trades and Suppliers to finish the project successfully.

Latest posts by Evelyn Eshun (see all)