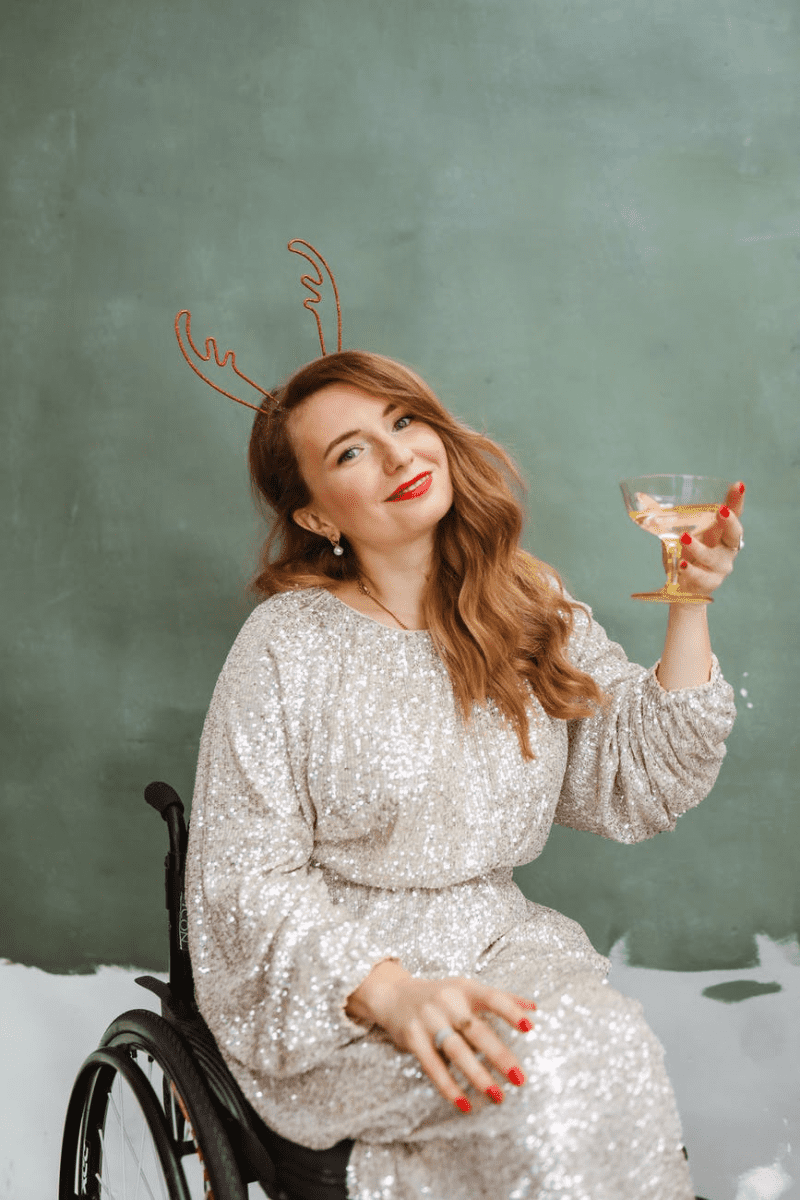 The biggest problem with new year's resolutions isn't that we don't keep them. It's that they focus primarily on the negative! We spend time picking apart all the things we don't like about our lives in order to come up with a grand list of big life changes we vow to make in the new year.
This year, instead of focusing on everything I haven't accomplished or all the things I would like to change, I want to focus on the positive. I want to celebrate the areas where I have grown this year. I want to acknowledge the people who have been a big part of my journey over the past year. I want to focus on the beautiful moments, the special memories and all of the wonderful things that often get overlooked in the frantic rush to create a list of "improvements needed!"
While I will still set goals for the new year, there are also 3 simple, positive steps I plan to take moving into the new year!
I will make a list of the people who have impacted my life the most in the past year and I will write a short letter of acknowledgement and gratitude to each of those people.

I will include myself on that list and write myself a letter, acknowledging all the growth and progress I have made this past year. (And then, I will run a nice hot bubble bath and read the letter back to myself! Because bubble baths make me smile and I deserve it.)
Finally, before setting my goals for 2022, I will make a list of all the things I have accomplished in 2021 and take a few moments to celebrate those successes before I start to plan the next year of this journey!
This year, for myself anyway, the new year will be a time of celebration and joy, not a time to beat myself up over things I haven't done yet. Join Me! – Crystal Williams, Senior Associate Editor
Career Moves
New year, new career! Have you been wanting a career change but have been putting it off? There is no reason to keep
waiting, Mortgage Brokering might be the perfect fit for you. In just 5 days you can start a career that helps others
arrange their finances and get their dream home. Since Mortgage Agents are usually paid a commission by the lender after the mortgage is funded, you have the power to grow your income exponentially. Why wait any longer?
There are 3 steps to get licensed in Ontario:
1. PASS THE COURSE – The course can be done in as little as 5 days for as little as $338.
2. GET HIRED – You must join a mortgage brokerage first before you can get licensed.
3. COMPLETE THE FSRA APPLICATION – The FSRA (formerly FSCO) licensed mortgage brokerage applies to FSRA for your mortgage agent license.
There's no better way to start this new year than by starting a new and exciting career. If a new career path is on your
resolution list then don't wait any longer, and become a Mortgage Broker in as little as 5 days! What's stopping you from reaching your goals? For more information please visit http://www.remic.ca and if you register, use the code CHT2021 for a $50 discount!
The following two tabs change content below.

Crystal Williams
As Online Editor for Canadian Home Trends Magazine, Crystal has a passion for design and decor. She enjoys browsing the web to find new, exciting decor ideas, DIY projects and unique products to share with her readers. With formal training in graphic design and a background in the event planning/design business, Crystal looks at design from all angles to give readers a fresh perspective.

Latest posts by Crystal Williams (see all)