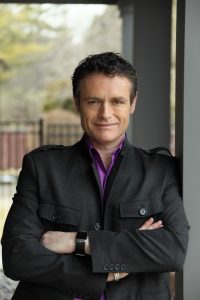 As we approach the coming of  New Years Day, it is often a time when we look back at the past year and reflect. There are always things that you might have done differently, a paint colour that you wished you'd considered more carefully before you painted the whole room or a purchase you made that upon reflection wasn't the best choice. I'm sure you also made many good decisions; perhaps a change of house, a complete change or room function, or the perfect accessory that you love and are proud of.
It is best to be forgiving of the things you might have done differently so that you can move forward from that place and take the time to note the things that you have done very well. There is an adage which says that "what's wrong is always available, and so is what's right; they are available in equal proportions. You decide which one to focus on".
I also believe that if you only say one prayer in your life, that prayer should be "Thank You". There are so many things to be thankful for and I would like to list a few here:
The audience that reads the Canadian Home Trends blog and magazine for all the great questions and inspiration they provide and some of the solutions to their design dilemmas that they have come up with.
The people that work around me to make my life and my work so much easier, especially Rania, Vanessa and Tara who are my left and right hand in the studio. I'm lucky to have them.
The launch of the Glen Peloso Linen for which I was lucky enough to find suppliers of a great quality product that I am proud to be associated with The St. Pierre Collection
The opportunity to work with some really fantastic residential clients who are always a pleasure to see and to create for.
The chance to work on some great hospitality projects that are well on the way to becoming a reality like the Touro Churrascaria, Brazilian Steakhouse & Wine Bar
The great team at Canadian Home Trends Magazine and all the people who work with Marc Atiyolil on both the magazine and the Marc Atiyolil show!
Wishing you all a 2013 year that is filled with things you most desire both materially and spiritually!
Happy New Years!
The following two tabs change content below.

Canadian Home Trends' National Design Editor, Glen Peloso forged into the world of design 20 years ago after completing his Masters degree in Fine Art. As Principal of
Grafus Design Co.
, he has worked in residential, hospitality and commercial spaces for clients in several countries and has successfully designed over 300 projects in that time. TV Celebrity Designer and Canadian Home Trends National Design Contributor, Glen is also recognized as a design expert on The Marilyn Denis Show and from his past work as a host/designer of the internationally popular television shows Foodnetwork/HGTV`s Restaurant Makeover, and W networks 'Take this House and Sell it', and "Slice Network" show, Renovate my Wardrobe.

Latest posts by Glen Peloso (see all)