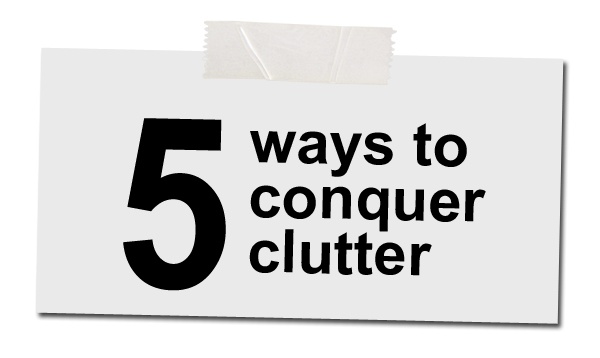 "How did I get so much" is a phrase that most Canadians utter, and when we have a thought to "cleaning out the____". But why not do the cleaning with a sense of purpose in mind and to ensure that the process will be less difficult next time? There are some simple steps to make it easier:
1. Embrace your life as you live it.
If you are a super busy person and cleaning is an issue, then design to suit your life. You should never have to adapt to the design of your space, the design of your space should adapt to you. My team at the studio is quite focused on the people we work with and making sure the design of their space works for them.
2. Start by purging the things that are not helping your life function.
Donate the things that you are not using to someone that will use them to improve their life. That is the most eco friendly thing to do as people don't have to go buy something new. When you have reduced to what you need, you will have more time for what you want to do.
3. Consider making changes to the space that you have.
Building in your storage can be a great part of your decor and will add warmth to the room. It will keep things looking clean and you feeling good about the space you are using without having to "deal with" things you need for the room. The other bonus of built in storage is that it will tell you when you are over consuming.
4. Check the stats!
Statistically we continue to use only four percent of what we consume six months after we have bought it. Your storage getting over full will give you a big hint about the amount you consume. That reduction will use up less of the resources required to create those "new" items.
5. Understand the traffic patterns of the home
It is also good to understand what storage solutions might be good for you. Helping people understand what may help them enjoy their house is something we do every day at the studio – adapt your design to suit your life.
It is fantastic to be able to do things on your own but if your schedule doesn't allow for that process then it is wise to get some help and settle the issue for the long term.
The following two tabs change content below.

Canadian Home Trends' National Design Editor, Glen Peloso forged into the world of design 20 years ago after completing his Masters degree in Fine Art. As Principal of
Grafus Design Co.
, he has worked in residential, hospitality and commercial spaces for clients in several countries and has successfully designed over 300 projects in that time. TV Celebrity Designer and Canadian Home Trends National Design Contributor, Glen is also recognized as a design expert on The Marilyn Denis Show and from his past work as a host/designer of the internationally popular television shows Foodnetwork/HGTV`s Restaurant Makeover, and W networks 'Take this House and Sell it', and "Slice Network" show, Renovate my Wardrobe.

Latest posts by Glen Peloso (see all)