How to refresh your living room, that is the question. For this issue's Refresh, Karla Dreyer worked with CF Interiors to create a room that has a cozy textured vibe with hints of drama in the art, fireplace, and accessories. I wanted to show how you can start with a neutral palette like this extremely comfy sofa, the amazing textured rug, and the light wood of the coffee table but offset it with the black iron of the bookshelf and the dark, more dramatic and saturated colors in the art. Things like the art and textiles could be changed up seasonally.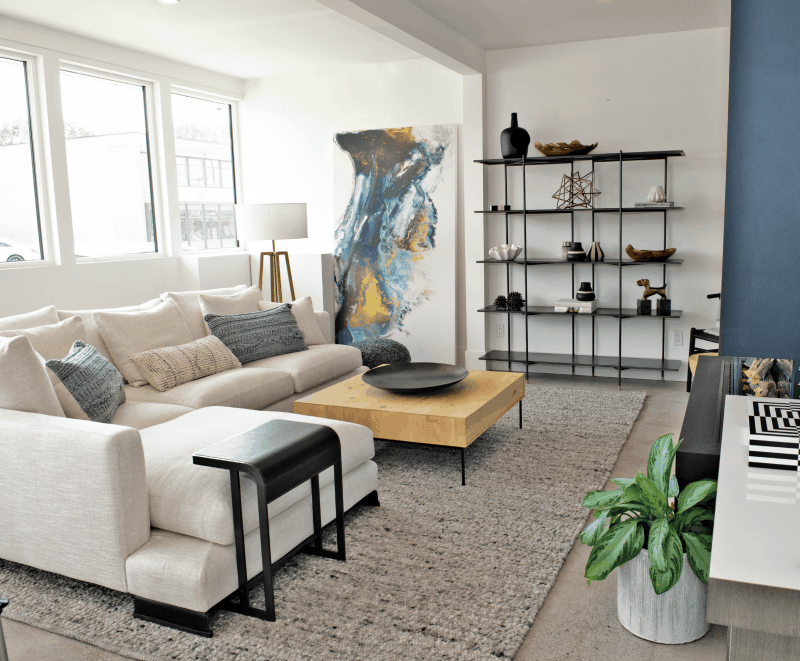 FOCAL POINT
If you refresh your living room by adding a fireplace if you have the room. It adds a focal point and a warm and cozy feeling to the space. What I love about this one is that it's black and bold. We contrasted it with the softness of the sofa's fabric but made sure the sofa was substantial in size to complement the fireplace. We then added a wood coffee table to mix materials.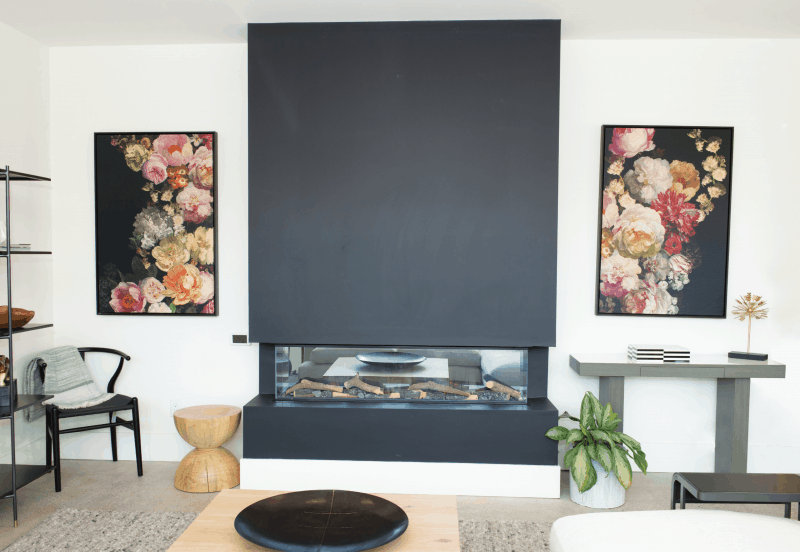 DRAMATIC TOUCH
Artwork is something you can change up seasonally. With such a strong fireplace, we needed art that could hold its own. The black background with the gorgeous jewel tone flowers gives a dramatic look that feels like the art was made for the fireplace.
SHELF IT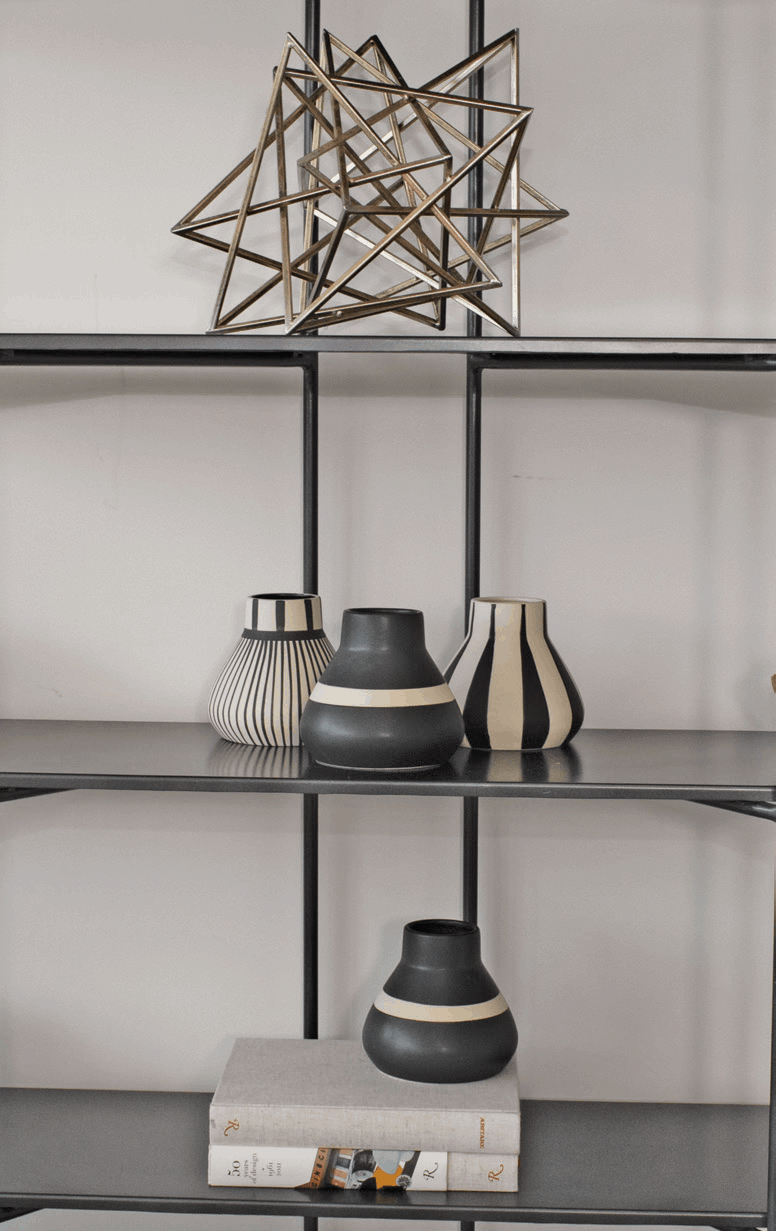 Refresh your living room by adding a bookshelf which is a great opportunity to add personality and showcase what you love in a space. Here are a few tips to help you style your shelves.
Clear everything off the shelves to start fresh.
Shop your home. Go room by room and gather objects that might work and group them all on the floor.
Stick to a color palette. I find it is easier and looks more cohesive to stick to a color palette. For this one I chose black, white, wood and gold.
Look for opposites. You want a mix so look for opposites in texture, material, shape and size.
Style diagonally. If you have a big wood bowl then beside it consider a small grouping. Look at the bookshelf diagonally and make sure it is a mix of small groupings and bigger items that are dispersed.
Sources
For more inspiring ideas, click here.
For more unique items for your home, click shopCHT.com.
The following two tabs change content below.

Karla is an award-winning Interior Stylist who believes in living authentically at home and in life. Her work has been featured in ELLE Magazine, Style at Home Magazine, Rue Magazine, Design*Sponge, Western Living, Modern Sanctuary and Vancouver Magazine. She is a regular guest expert on City TV's Breakfast Television, CBC, produces the reoccurring "How to Style" series on the Marc and Mandy Show, and for Canadian Home Trends Magazine. She has been awarded Best of Houzz Design, Customer Service, and the Influencer Award. She also produces a weekly You-Tube Show with Design Tips & DIYs.

Latest posts by Karla Dreyer (see all)