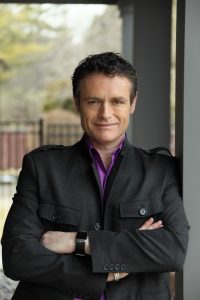 Here are a few quick tips to help you through the process:
Plan plan and then plan some more.
Check all the dimensions of purchases, passages and materials

Hire someone to help you pull the ideas together

If no – graph paper and draw to scale

List what is to happen for comparison quotes
Check out your contractor.
References – call them

Check work

Get a quote in writing based on what you have listed
Create a budget that is realistic.
Know your budget

Do some shopping – "something you always wanted" should stay there

Renos make life easier- house poor makes life harder when you can't go out!
Reserve fifteen percent of the budget for the "oh crap" list.
The unforeseen behind the walls
Prepare for some mess!
It's going to be messy and inconvenient so prepare for it

No kitchen

Difficult to get in the house

Dust everywhere
The following two tabs change content below.

Canadian Home Trends' National Design Editor, Glen Peloso forged into the world of design 20 years ago after completing his Masters degree in Fine Art. As Principal of
Grafus Design Co.
, he has worked in residential, hospitality and commercial spaces for clients in several countries and has successfully designed over 300 projects in that time. TV Celebrity Designer and Canadian Home Trends National Design Contributor, Glen is also recognized as a design expert on The Marilyn Denis Show and from his past work as a host/designer of the internationally popular television shows Foodnetwork/HGTV`s Restaurant Makeover, and W networks 'Take this House and Sell it', and "Slice Network" show, Renovate my Wardrobe.

Latest posts by Glen Peloso (see all)