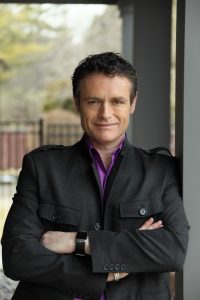 Where to splurge
1. Structure – make sure that you have a structure that is a functional improvement from the last version. Making sure that it isn't going to require repair or improvement soon. Good structures make good houses that keep their value well. This idea also extends to the landscaping and the outdoor living spaces
2. Insulation – I know it isn't sexy at all – but the long term savings with good insulation is well worth the effort now. Regardless of how the family grows or changes AND how the earth changes, you will have ensured that you have not contributed to the global warming. While you recoup the cost over the years of the house.
3. Central images to a room – big items that pull focus and are permanent to the house have a dramatic impact on the rooms and the house. Putting in Fireplace, Chandeliers, built in book cases and cabinetry affects both your enjoyment of the space and how it works, as well as adding good value to a very big part of your asset portfolio.
4. Paint makes a big impact for low costs. You can change the colour of the room every couple of years without breaking the bank. If you want to create "drama` in the room, do accent walls, painted ceilings and create the wow without sending a bunch of stuff to the land fill and buying a whole bunch more material. If you need to spend money on quality paint, you will have a huge impact.
5. Spend on fabrics, which add a punch of colour and pattern and can easily be changed in the future, without calling any contractor. The change in your enjoyment of the room may be a thousand dollars away in window treatments, recovered furniture and throw cushions
Where to save:
1. If you can refinish the floors away from the golden oak that you no longer like to a colour tone you do like, you will save some money on the supply and installation costs, while not sending a bunch of perfectly good wood to the land fill.
2. If there is something that can be reused or repurposed to another part of the house, there are some savings to be found here. If there are structural things like bulk heads= reuse, feature them using paint or wallpaper, reclaimed wood etc as opposed to changing them
3 Try to lay out bathrooms and kitchen to maintain plumbing locations to save labour costs associated with moving them. Moving them a few feet is ok but it's costly to move them to another area of the house.
4. If you can recover existing furnishings as opposed to buying new ones, there are savings to be found there. If you have to buy new ones because the old ones were not of good quality, then replace them with things that last. If may cost more now, but in the long run there are savings to be found.
5. If it is possible to maintain lighting locations and just change the fixture, you will find a savings with the electrical costs.
Obviously, make sure that your renovation suits your lifestyle. If you have "stuff" add the storage spaces, if you aren't really a Chef, then there is no need to be the best quality appliances. Make sure your renovation is in keeping with what you need and what you will use.
The following two tabs change content below.

Canadian Home Trends' National Design Editor, Glen Peloso forged into the world of design 20 years ago after completing his Masters degree in Fine Art. As Principal of
Grafus Design Co.
, he has worked in residential, hospitality and commercial spaces for clients in several countries and has successfully designed over 300 projects in that time. TV Celebrity Designer and Canadian Home Trends National Design Contributor, Glen is also recognized as a design expert on The Marilyn Denis Show and from his past work as a host/designer of the internationally popular television shows Foodnetwork/HGTV`s Restaurant Makeover, and W networks 'Take this House and Sell it', and "Slice Network" show, Renovate my Wardrobe.

Latest posts by Glen Peloso (see all)