Another year, another successful Interior Design Show! To say that the past few weeks have been a whirlwind would be somewhat of an understatement… from the construction of our kitchen display to the opening night party to visiting booths while trend hunting & meeting talented designers, IDS weekend is always guaranteed to be filled with excitement & brand new experiences. And this year was no exception!
Now for those of you that weren't able to make it out to the Interior Design Show, we thought that we'd give you a little bit of a sneak peek into some of our favorite booths from this year's IDS displays!
Enjoy!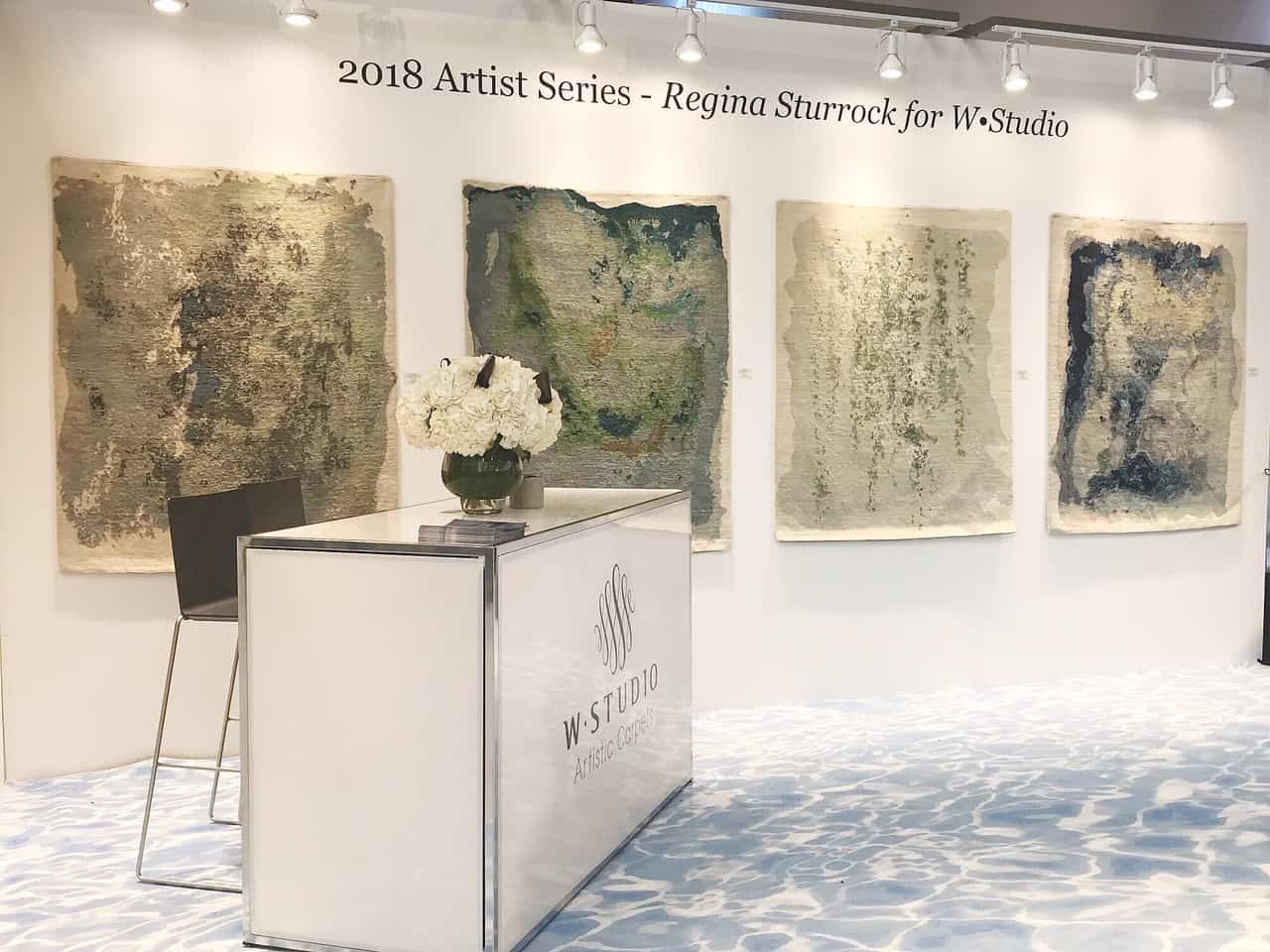 We nearly stopped in our tracks as soon as soon as we laid eyes on these gorgeous, decorative carpets! Are they not just simply stunning?! This was, without a doubt, one of our favorite booths to visit at IDS this year! Designer Regina Sturrock created a line of beautiful, artistic, designer carpets for W Studio Carpets and they are truly a piece of art.
The SMEG Booth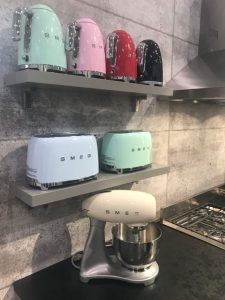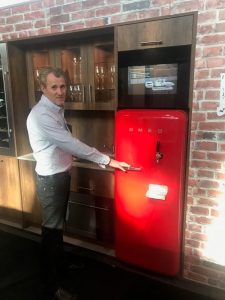 We loved the SMEG Booth and their Retro looking appliance collection! Modern design seemed to dominate IDS this year, so this Retro Throwback was a bit of a breath of fresh air! These appliances would be a great way to add a retro feel to your home, cottage or man cave!
Riobel Booth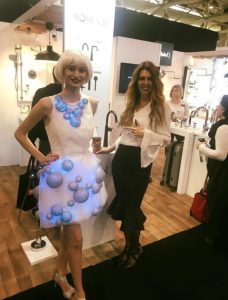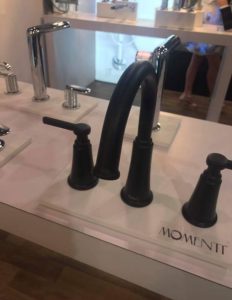 What we loved most about the Riobel Booth & their fixtures was that they are incredibly versatile! Their beautiful matte black fixtures can be relevant for both modern and traditional settings – you can even create your own custom configurations!
The Bloomsbury Kitchen Display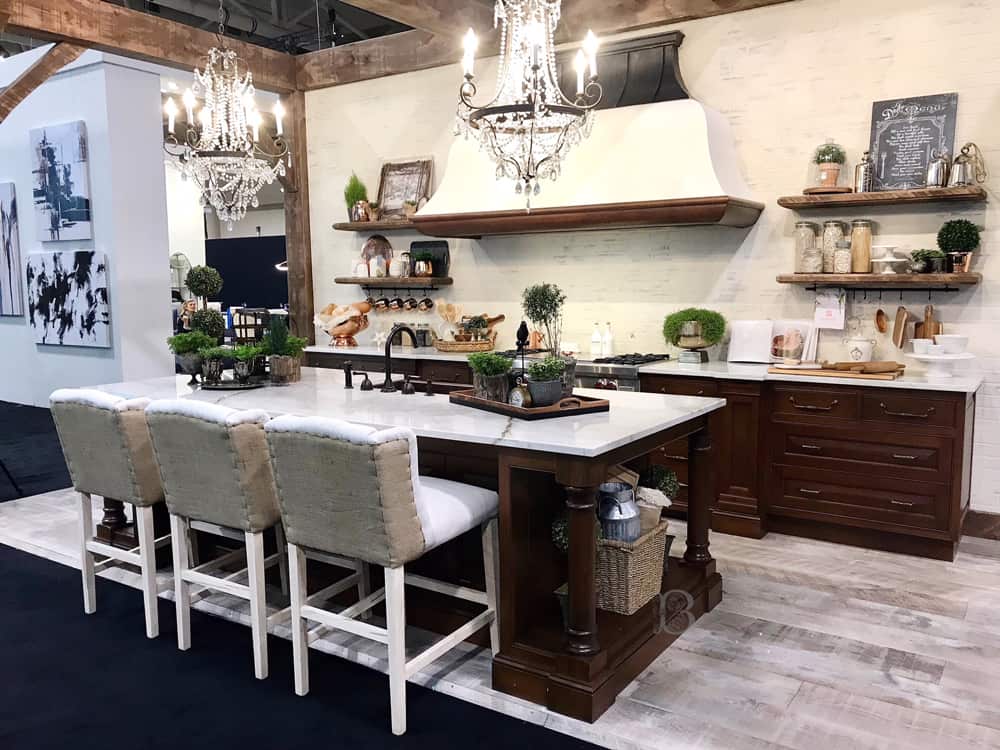 Last, but certainly not least, we come to one of our favorite Booths of IDS… our own! Not that we are bias or anything! This year, we decided to go with an Equestrian Stately themed kitchen that had both luxurious & rustic touches… a perfect marriage if we do say so ourselves! There was so much love & collective, harmonious teamwork that went into putting this years' kitchen display together and we are so grateful for every single person who helped bring this creative vision to life.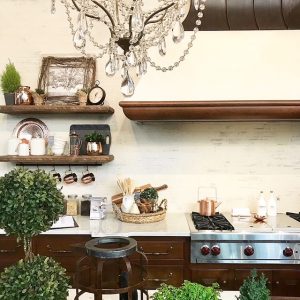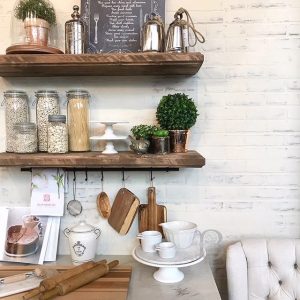 Here are just a few of the people & companies that we have so much gratitude because of their work on this gorgeous display!
1. Northern Wide Plank Flooring
Big thank you to our friends at the amazing Northern Wide Plank Flooring; it was natural collaboration with you in our booth this year for all things authentically rustic in our English country style framed kitchen!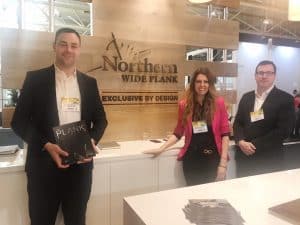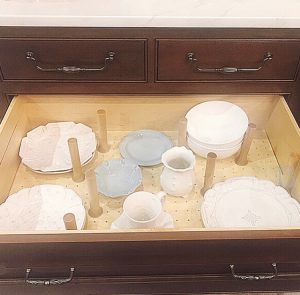 2. French Feathers
A note of thanks to French Feathers for some of our beautiful vintage inspired accessories and touches of whimsy in our booth this year. You complete us!!!
3. Select Granite Tops Inc.
So much gratitude to Renato at Select Granite Tops Inc. for coming through for us in the final hours before the Interior Design Show! He was able to turn a last minute broken countertop crisis into a "design silver lining" with this beautiful quartzite! Renato, you are a gentleman and a great friend!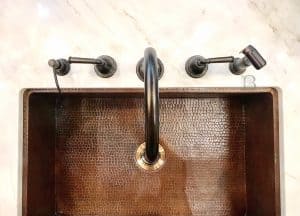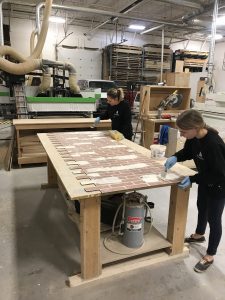 4. Our Team
Our Bloomsbury team put so much hard work into bringing this kitchen together… and it shows! We couldn't be happier with how this whole kitchen came to life, and we can't wait to show it off again at the National Home Show in March – so be sure you visit us, because this display is even prettier in person!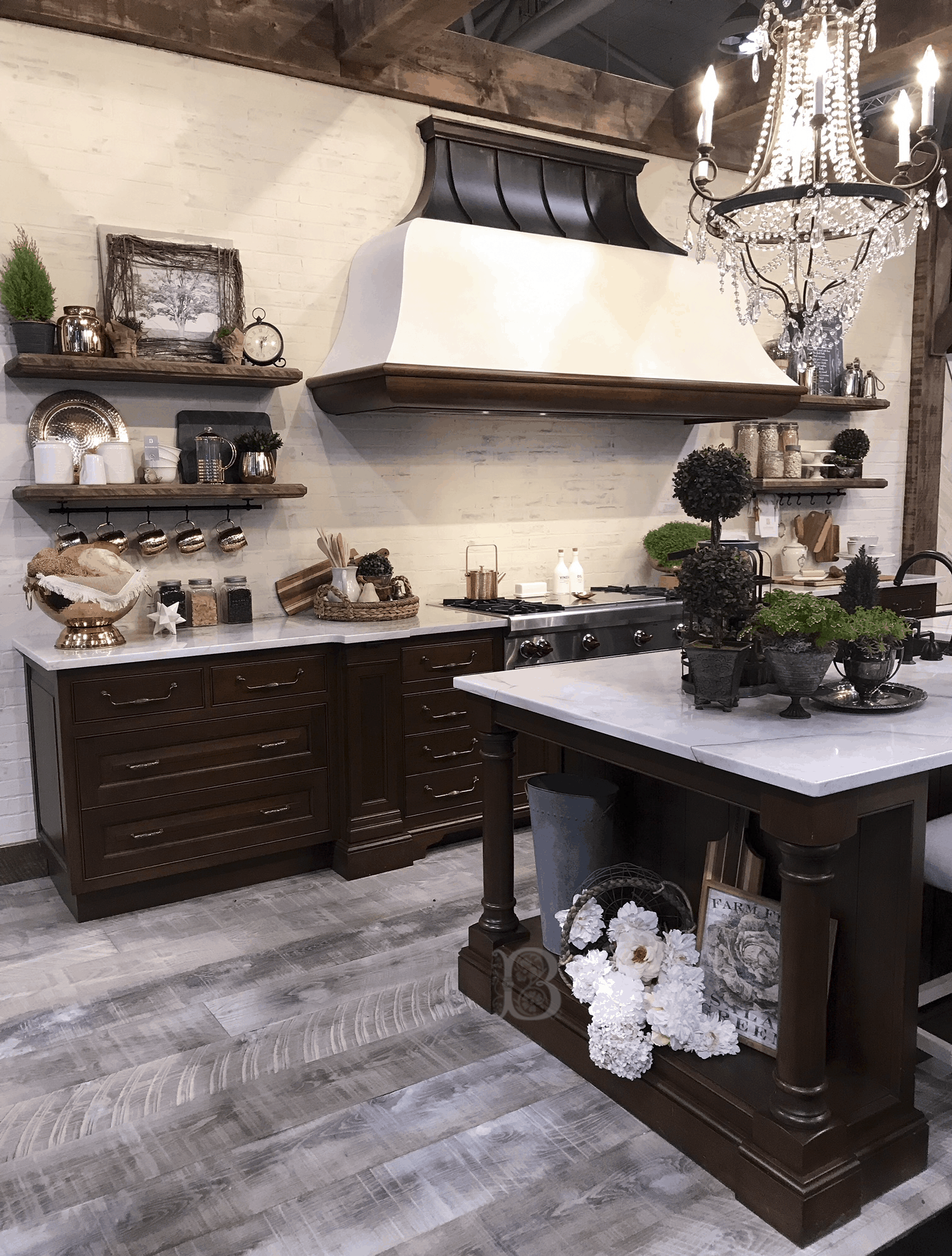 The following two tabs change content below.

Rhonda Thornton, Principal of
Bloomsbury Fine Cabinetry
, is an accomplished Kitchen Designer with over 17 years of residential kitchen design and planning experience. Bloomsbury Fine Cabinetry is a leader in design and manufacturing of truly Custom Cabinetry, specializing in the art of Bespoke English-Style cabinetmaking, built to with stand the test of time and trends. Rhonda has collaborated on well over 500 kitchen projects and has had the privilege to contribute her expertise to some of the most stunning homes and cottages in the GTA.

Latest posts by Rhonda Thornton (see all)