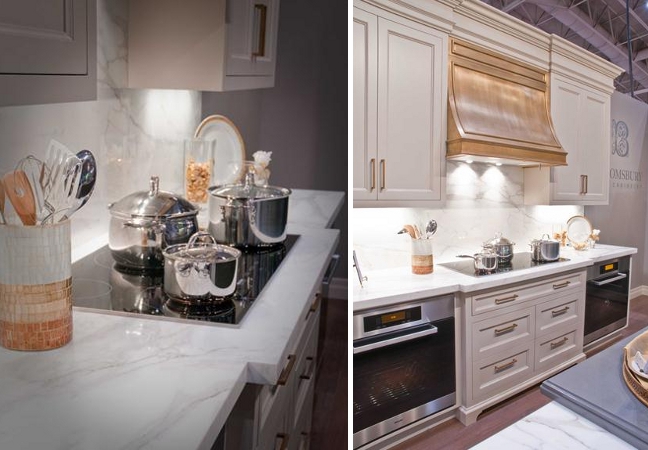 There is nothing like a touch of gold to add subtle luxury and a fresh look to a classic design. Gold is one of the hottest trends in home décor for 2014 and many designers are creating modern colour palettes and mixing classic gold with nickel and stainless. When paired correctly, gold adds luxury and style in an interesting way.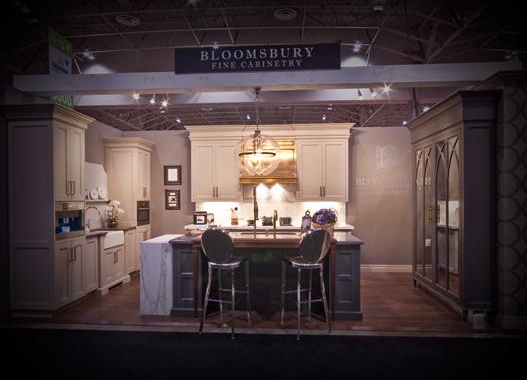 A well-planned design is the key to making this trend work. This kitchen features a mix of soft gold accents with silver and stainless elements, two tones of soft grey, wood and white marble. All of these elements work together to create a subtle yet dramatic effect. When creating a design that mixes multiple elements you need to start with a strong foundation. In this space, the framed cabinetry with classic lines creates the perfect backdrop that draws the traditional and contemporary elements together.  (You can find more images of this gorgeous kitchen and the sources below)
There are many ways to add small touches of gold in your home and with gold, a little goes a long way. If you'd like to incorporate this trend but aren't quite ready to change your faucets or light fixtures, here are a few other ways you can add a touch of gold:
Throw pillows and draperies in fabrics with gold detailing
Add gold nail heads to island stools
Update your windows with gold curtain rods
Display gold patterned dishware in open cabinets
Showcase potted plants in antique gold pots
Add gold hardware to cabinets, dressers, desks or doors
Create a focal wall with wallpaper featuring a gold pattern
As you visit stores in the coming months, you will notice a growing selection of gold accessories and fabrics, making it easier to recreate the designer looks seen in magazines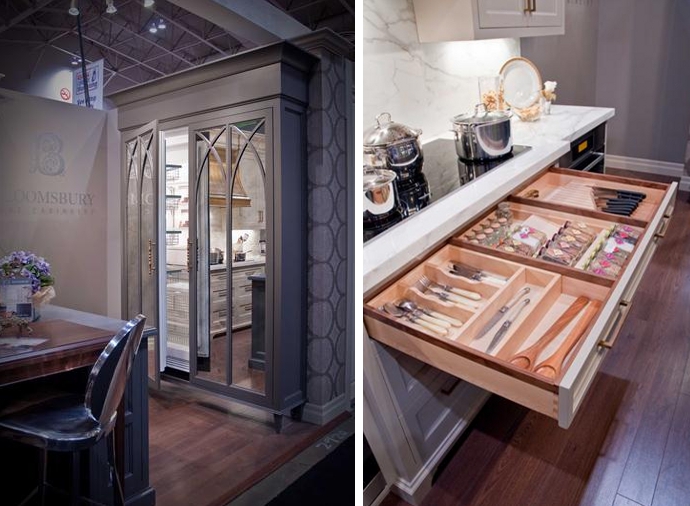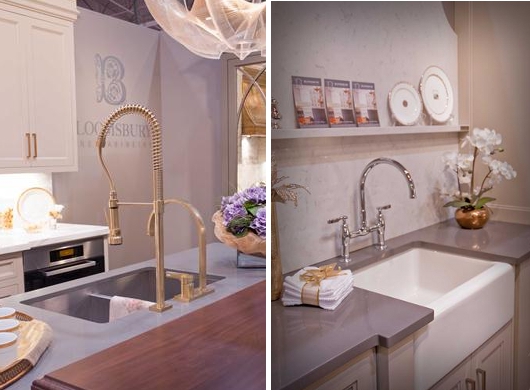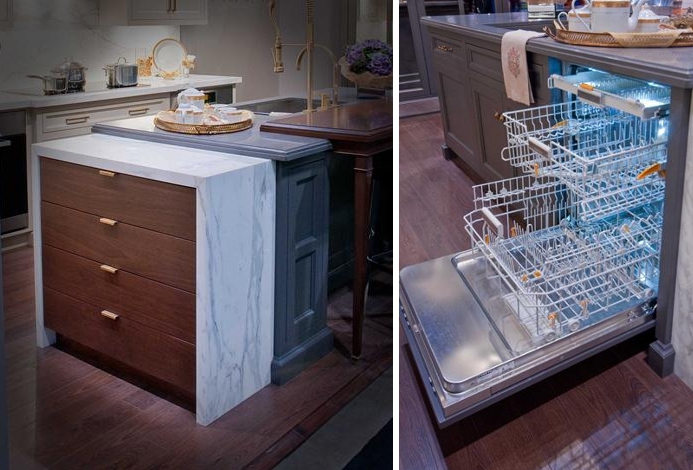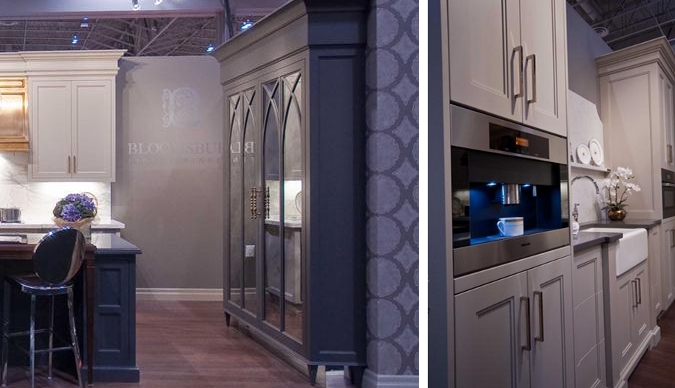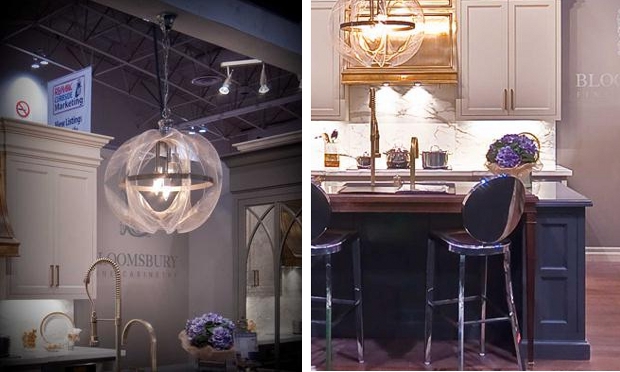 Source Guide
All Appliances: Miele, www.miele.ca
Calcutta Marble Tops & Silestone Counter Tops: StoneWorx, www.stoneworx.com
Under Mount Island Sink and Polished Nickel Bridge Faucet: Kohler, www.kohler.ca
In Servery Cast Iron Farm Sink: Kohler, www.kohler.ca
Gold Island Taps: Rubinet, www.rubinet.com
Vintage Light Fixture: Kantelberg & co., www.kantelbergco.com
Silver Stools: Chair Source, www.chairsource.ca
Hardware: Top Knobs, www.topknobs.com
Wallpaper: Irvine Robinson Interiors, Aurora, 905-713-1017
Designed by: Bloomsbury Design, www.bloomsburydesign.com
The following two tabs change content below.

Rhonda Thornton, Principal of
Bloomsbury Fine Cabinetry
, is an accomplished Kitchen Designer with over 17 years of residential kitchen design and planning experience. Bloomsbury Fine Cabinetry is a leader in design and manufacturing of truly Custom Cabinetry, specializing in the art of Bespoke English-Style cabinetmaking, built to with stand the test of time and trends. Rhonda has collaborated on well over 500 kitchen projects and has had the privilege to contribute her expertise to some of the most stunning homes and cottages in the GTA.

Latest posts by Rhonda Thornton (see all)