Glen Peloso and Jamie Alexander have searched the country to find the trendiest buys for your home. Here are a few of their favourites as seen in the Spring 2014 issue of Canadian Home Trends Magazine!
This is an exclusive sneak peek at the Spring 2014 issue of Canadian Home Trends Magazine – on newsstands now! Subscribe to our digital edition for immediate access and 60%+ more content!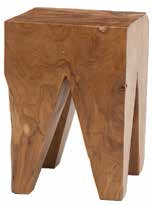 Teak wood square stool from EQ3: The rustic quality of this natural material (teak) makes this stool not only highly functional but also interesting as a standalone piece. The warmth of the wood in combination with the chromes surrounding it, make it appealing and suited to any interior. – EQ3, www.eq3.com
We love the Fusion sofa, new to BoConcept, for its versatility in small spaces. The long legs, the button tufting and the "zip together" cushions make it everything from a daybed to a cuddle sofa. Great colours and rich fabrics make it appealing for any home! – BoConcept, www.boconcept.com
Mixed Material Industrial Chic Light from Stacaro: We love the mixture of material finishes on this brilliant desk lamp. The shape is elegant, classic and beautiful! – Stacaro, www.stacaro.com
Tulip Side Chair Inspired Settee From MaZone: The fabulous colour in combination with this retro-inspired settee makes this piece perfectly on trend. The mid-century modern lines, the felt fabric, and this great pop of colour makes this piece a desirable addition to the funky urban dweller. The size is perfect for condos, the comfort has been proven for almost half a century and the colour is hot! – MaZone, ma-zone.com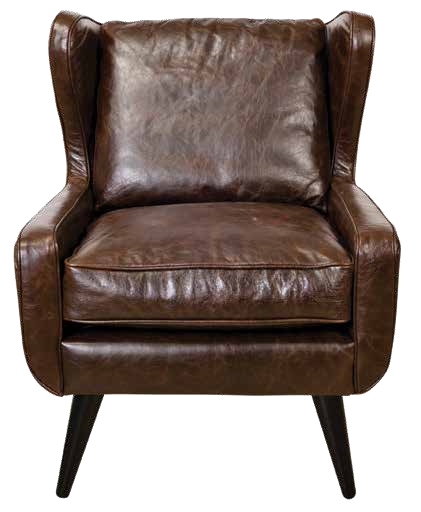 The Bradley Leather Chair from Urban Barn: The '60s are back! This lovely leather chair with the silhouette calling out to the '60s is perfectly on trend. The wings on the back of the chair and low slung arms with an inset cushion coupled with the flared legs speak to a trending style. – Urban Barn, www.urbanbarn.com
Want to see more? Follow Glen & Jamie's #trendsspotted hashtag on Twitter for updates on the go!
The following two tabs change content below.

Canadian Home Trends' National Design Editor, Glen Peloso forged into the world of design 20 years ago after completing his Masters degree in Fine Art. As Principal of
Grafus Design Co.
, he has worked in residential, hospitality and commercial spaces for clients in several countries and has successfully designed over 300 projects in that time. TV Celebrity Designer and Canadian Home Trends National Design Contributor, Glen is also recognized as a design expert on The Marilyn Denis Show and from his past work as a host/designer of the internationally popular television shows Foodnetwork/HGTV`s Restaurant Makeover, and W networks 'Take this House and Sell it', and "Slice Network" show, Renovate my Wardrobe.

Latest posts by Glen Peloso (see all)