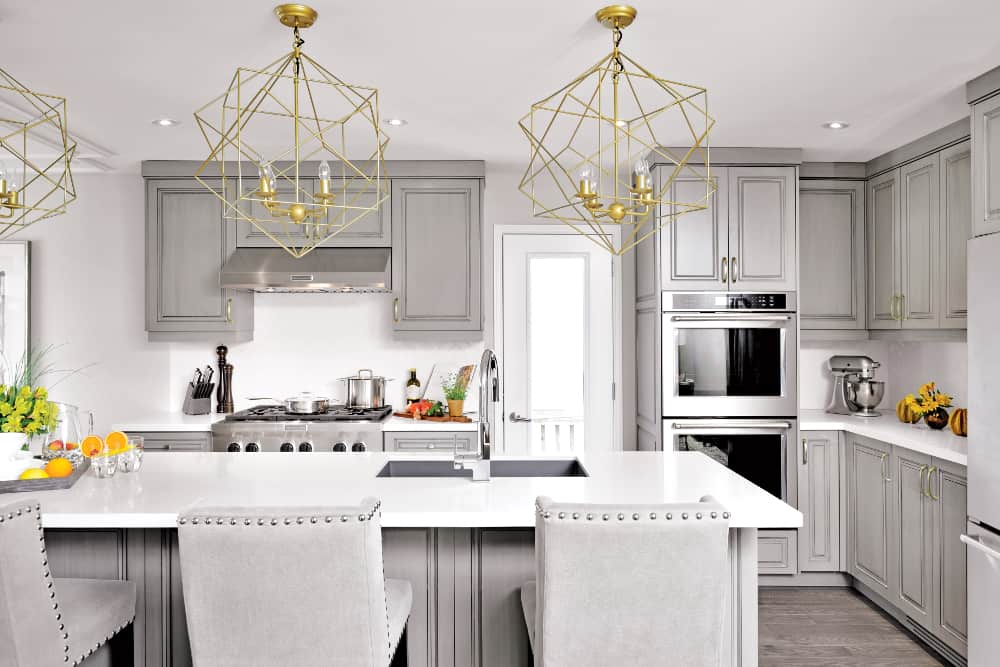 National Design Editor Glen Peloso creates a modern kitchen and sitting area for a young couple.
LAYOUT AND DETAILS This kitchen was originally located opposite to its current location. The family room and dining room locations were switched to make for a much more intimate living space. The kitchen island lighting and ceiling details above the dining table add character to the area.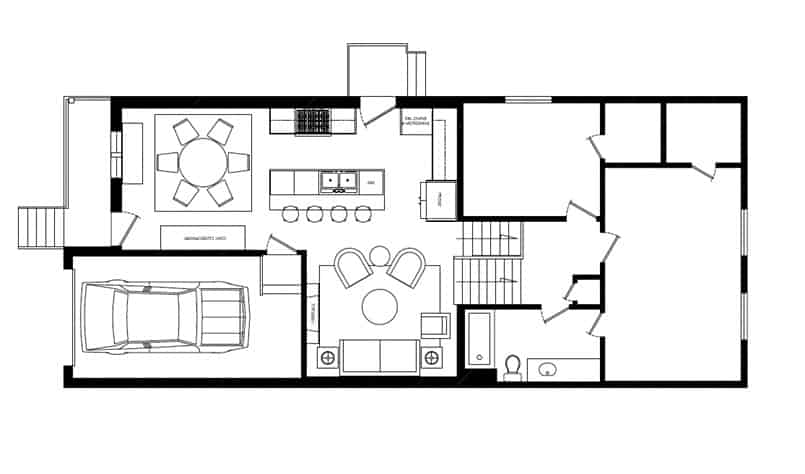 SAVE AND SPLURGE The furniture selections made for the space were cost conscious to make room in the budget for more expensive appliances and kitchen finishes. We also saved on the light fixtures and splurged on the faucet, sink, and countertop.