While I was researching online, I discovered a fantastic new flooring which is coming to North America, curvy wood floors. It is from Europe which is often a hub for new and innovative products, especially in the realm of environmental preservation.
Straight lines are not inherent to mother nature's design style and this…this is the ultimate expression of a Natural Wood Floor. I am crazy about it already and I haven't even seen it yet. This is the ultimate in the expression of 'natural charm'. This innovative floor is from Waldilla, a German company known for its innovative wood floor manufacturing techniques. It comes in oak, birch, cherry and sycamore maple. Installation of a floor like this adds a dynamic flow and looks like you went out and knocked down your own tree and finished it for that personal expression. This flooring will no doubt create angst in the local installer, but a new challenge with only positive design benefits.
This floor is made to order, and created for the particular space, not an inexpensive flooring option, but what a fabulous and fantastic sight; I love it!
I often look to nature for my inspirations, whether it be a colour combination, a pattern or a shape. Now, I can include the architecture of wood in my designs for interior design flooring solutions, paying homage to the perfect imperfection and simplicity of Nature.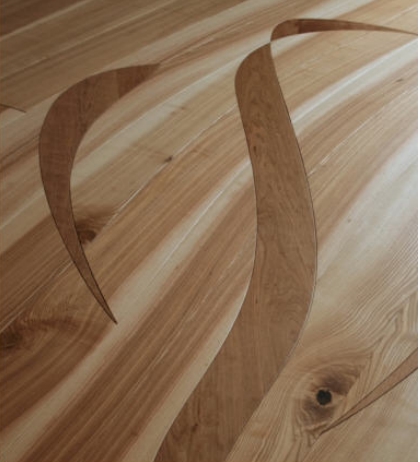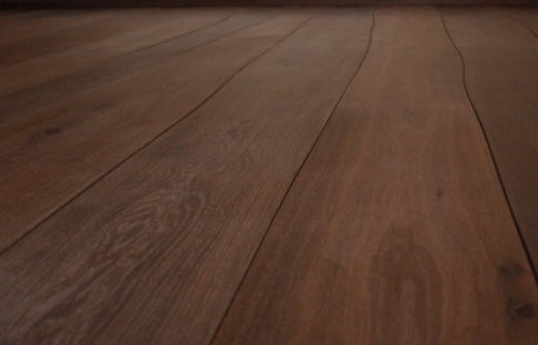 The following two tabs change content below.

Evelyn Eshun has been providing creative Interior Design solutions for her Residential Clients in the Toronto area for over a decade. Principal Designer at
Evelyn Eshun Interior Design
, Evelyn has participated in various Television programs over the years in addition to her Design business. With a passion for design and travel, Evelyn has translated her extensive and various experiences into a design philosophy which puts the Client's needs and functional needs first. Always striving for a unique and personalized solution for each Client, Evelyn prides herself on creating interiors which will stand the test of time. Whether transforming an old and tired property into a vibrant home or simply finishing a home with the decorating touches which make a house a home, the goal is always to collaborate with Homeowner, Trades and Suppliers to finish the project successfully.

Latest posts by Evelyn Eshun (see all)