A few months ago, we asked readers to send us their design/decor questions and over the next few weeks, we will be bringing you answers to many of those questions!  In part 1, we answered your Flooring questions and today, designer Evelyn Eshun is answering your kitchen design questions!
Utilize Small Spaces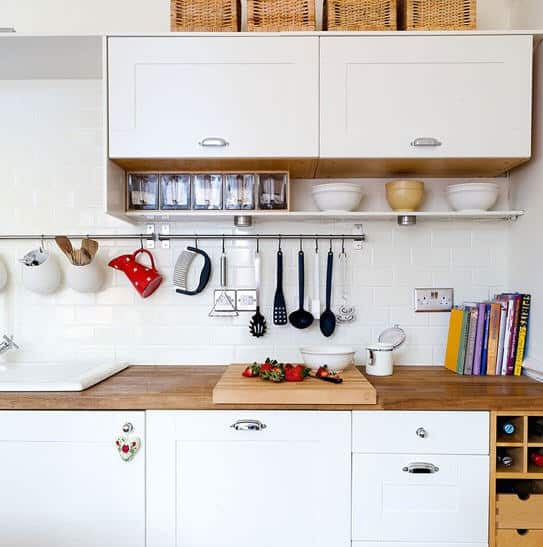 Image 4 of 6
How can I utilize the small spaces in the kitchen?

Use the small spaces in your kitchen to house groups of items such as shopping bags, spices and other 'categories' of items. Create 'dedicated' areas for items which can all be housed in these small areas. Incorporate basket, storage boxes and drawer storage solutions for easy access to these items.
Photo Sources:
The following two tabs change content below.

Evelyn Eshun has been providing creative Interior Design solutions for her Residential Clients in the Toronto area for over a decade. Principal Designer at
Evelyn Eshun Interior Design
, Evelyn has participated in various Television programs over the years in addition to her Design business. With a passion for design and travel, Evelyn has translated her extensive and various experiences into a design philosophy which puts the Client's needs and functional needs first. Always striving for a unique and personalized solution for each Client, Evelyn prides herself on creating interiors which will stand the test of time. Whether transforming an old and tired property into a vibrant home or simply finishing a home with the decorating touches which make a house a home, the goal is always to collaborate with Homeowner, Trades and Suppliers to finish the project successfully.

Latest posts by Evelyn Eshun (see all)