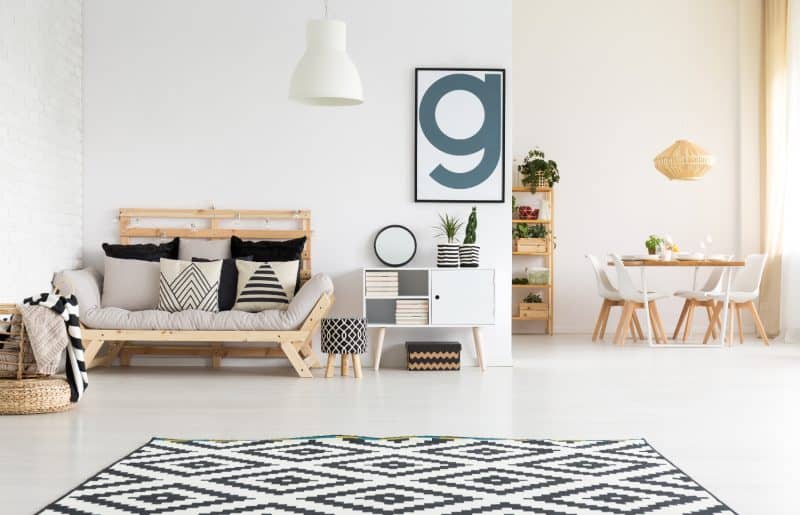 COVID-19 has been a running theme for 2020 and living in this Covid-19 world has inspired many changes to the way we see life and the things we see as important. Here are Covid-19 Trends that have changed our homes, our businesses and our lifestyles.
Covid-19 Trends: Investing Where You Live
With social media constantly inundating us with news, gossip, and global issues, this Covid-19 trend sees our homes becoming a haven—a safe zone away from the outside world.  Sometimes it feels like the only place that we are able to get away from the drama and chaos to unwind and allow ourselves to rest and rejuvenate.  As a result, homeowners are investing the equity in their homes into creating an environment that they look forward to coming home to. 
Some ways this is being done is by updating their existing space to form a new, exciting one that brings them joy and contentment upon arriving home. Hobby rooms are being added to homes along with game rooms, spa bathrooms, home offices and more. The options are really endless. If you can dream it, there IS a way to do it.
For more information on how to use your home equity to create an oasis from the outside world, talk to a Tribecca finance specialist today.  They will be able to answer any and all questions you have and put your mind at ease for your next project.
Covid-19 Trends: Eco-Friendly, Sustainable Consumption
Along with the many Covid-19 trends taking the world by storm this year is the boom in sustainable, eco-friendly ways of living.  As these items are becoming more budget friendly due to the mass amounts now being produced, people are becoming more conscious of their product selections, moving towards products and materials that are better for their health and the environment.
This is causing a boom this year in cleaning products, food consumption, daily products, and in some areas, vehicles, gas, and oil choices as well. Due to the amount of people making the switch, funding new eco-friendly business ventures and ideas is concerning for new business owners, or for companies needing to make the switch within existing businesses to keep up with consumer demands and maintain cashflow.
This funding doesn't need to be overwhelming, or even cause added stress and dismay to anyone making the switch.  With private lending companies, such as Tribecca, you can use the equity in your home to secure a loan to start a new business or invest in updates to your current business, large or small!
Online World
If you have watched the news, read articles, or have been directly affected by the current illness plaguing the globe, you know that what people used to pass off as "an online world" is now a dependence.  Covid-19 trends see more and more people have switched to online retailers, as well as starting up their own online businesses.  Whether it's for personal shopping that's more convenient, finding more variety, or trying to sustain an income for our families, the buzz has hit almost everyone in some way!
Because of this, people are needing to find other sources of capital to carry stock, pay for websites and online marketing, or to create and sell their own lines of products.  Having to switch our way of thinking and relearn these skills to keep afloat during this transition period comes with its share of stresses and frustrations.  Getting the capital you need to do so should not be one of those stresses. A reliable financial advisor like the ones at Tribecca can help you navigate the funding options available quickly and easily so you can join the online world with ease.
Hottest Travel Destinations
By now, everyone knows what is going on in the world, but what will happen when all of the airport bans are lifted and life continues on as normal? All of these countries are going to need to boost their economies again. What better way to do that than by opening up tourism again? After months of being home bound and taking extra precautions, we expect that the end of this pandemic will bring on a renewed desire to travel and spread our wings once again.
If you are someone who has missed or postponed your vacation this year, it's time to start thinking about where you are going to go once the world is restored back to normal. If you imagine yourself sitting on a beach in Thailand, sipping a mai thai, or exploring Vietnam, Brazil, or Korea, now is the time to be thinking about these things and planning for your next epic adventure!
If you are worried about funding for such a trip, no worries, Tribecca has you covered with personal loans that are unique to your needs.  They are kind, reliable, understanding, and will be sure you help you every step of the way.
Covid-19 Trends: Health and Fitness
Good health and fitness is at the forefront of many of the lifestyle trends we've seen this year, one driving force is the desire to find ways to stay healthy and fit that are enjoyable and exciting! There have been many crazes in the health and fitness world this year, ranging from wearable technology, to high-intensity interval training, to group training, or yoga. Whatever your workout schedule, there is always a need to have some sort of equipment at home to make sure that if you cannot make it to the gym, if it is closed, or if you are just too tired to get ready, get in your car and make the trip, you are covered to do your workouts from the comfort of your own home.
As I'm sure you know, workout equipment can become costly and, oftentimes, this is the reason people shy away from investing in the things they require at home to successfully complete their workouts.  Investing in high quality workout equipment for your own personal home gym is a growing trend and if working out at home is something you wish you could do more of, you can work with the experts at Tribecca to use the equity in your home to make this dream come true!
For more inspiring ideas, click here.
For more unique items for your home, click shopCHT.com.
The following two tabs change content below.

Tribecca Finance is an alternative lending solution for many people in Ontario. We are dedicated to treating all of our customers as more than just a number. Our customers always receive personal service from one of our professional and friendly lending specialists. We understand that life is full of financial challenges and opportunities. We listen and work with you to offer loan solutions to meet your needs. Our lending products consist of personal loans, home equity loans, construction loans, first mortgages and second mortgages.