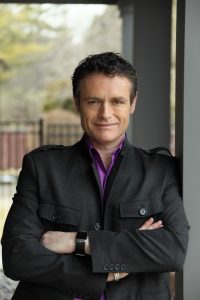 What to spend on to make your new house an impactful Home!
Paint and Wall paper:
In new homes they suggest you wait a year for "the house to settle" – but that is a year of boring primer white walls – Add the colour now. If you get settling or "nail pops" – repaint when they are repaired – the cost is worth your sanity!

Paint an Accent wall in a deep dramatic colour – but not the longest wall in the room! –

The fireplace column –

The short wall of a rectangular room

Walls and ceiling of powder rooms

Don't paint trim or ceilings in super white/white blue colours – try slightly creamy for ceilings (BM – cc 140 cloud white for example – trim in HC 27 Monterey White)

The warm white make the house feel much warmer than the cold white
Wall papers:
Feature walls – like a headboard wall –

Great in a dining room – in warm colours with perhaps some sparkle

An accent wall in the family room or breakfast nook

Quality wall papers have never gone out of style – but are certainly trendy again
Window coverings/ fabrics
The house may not come with window coverings –
Fabric can add a finish and drama to the windows you have
Pinch pleats

Grommet top

Roman blinds with side panels

Soft valances

Blinds or shutters
"

Ready made" can save you money if need be – or discount fabric stores (Designer Fabric outlet)

Have extra fabric to make throw cushions in the same fabrics for the furnitur
Furniture:
Rule of thumb – if you use it a lot – buy quality – if you use it rarely – be frugal
A quality sofa or sectional will last you a very long time and likely you are going to be in it several times a week or day!

Buy a neutral colour for the large pieces – (sofa/ love/ sectional) – you can add "trend" colours with cushions and accessories –

Select a simple line for the large pieces so they will work through "taste changes"

Leather is a good choice for a young family – Not Fabric

BUY A GOOD MATTRESS! – You spend half your life there!! – try them out in the store to get the right thing for you
Lighting:
What is great decor if you can't see it! Lighting completely changes a drab space into a bright spot in your life!!

Have a look at installing pot lights thoughout the space to brighten it up dramatically. They make a huge difference in the winter months – Having lighting overhead – Like the sunshine – is much better than lamps that have a light source "at the horizon" when it is just 5pm!

Change the bedroom lighting from those cheap square bedroom overhead lighting fixtures to something with a bit of style – you are going to want to use a flush mount fixture that doesn't show the bulb – however a cute little chandelier for kids rooms – and a larger one for the master can make a huge impact without breaking the bank. Be careful of the ceiling height before you buy anything!

A new entrance/Foyer light can make the first impression much more impressive for you and your guests. You can get this done generally for well under a thousand dollars!

Bathroom "beauty bars" – horrid!! – get new bathroom fixtures over the mirrors. Make sure you maintain "good" lighting for getting ready in the morning – you will hate the new fixture if you miss this part – bathrooms want good lighting – powder rooms can be more dimly lit.

DIMMERS BELONG EVERYWHERE! – the function of rooms like the kitchen is that they go from "sliver surgery" – to "romantic meals" and parties
Closet Systems:
We are in the closet at least twice a day – make it a pleasant experience!
The single bar in a "walk in" is more frustration than anything

Get a system from a company (Simply Closets or Organized Interiors) OR go to a big box store and buy one that you install yourself

Get drawer dividers (Solutions or IKEA) and organize the mornings and life

Use the storage space from floor to ceiling with the organized closet – avoids having a basement as a JUNK area
Large canvas or Mirrors
If you have a tight budget – get a large canvas and paint it yourself in bright "block colours" it takes up a big wall space- saves money and creates drama in the room

A large mirror or a collage of mirrors can also use up wall space and create visual interest – search Craig's list to find what you might need – used is fine for things you don't interact with.
Where to save — Don't Waste Money Here:

Appliances:
If you are a chef-like cook – then splurge on the Subzero Wolfe or Miele or Bosch – but if you aren't?
Most people can't tell you the "make" of their appliances – unless they don't work!

Do what suits your lifestyle in terms of "warming" vs. "really cooking"!
Poor Quality/ Inexpensive Sofas and Chairs:
Nothing about them lasts very long with a new/young family or with animals

They look good for a short time – but look bad in months
The Diningroom Table / Furniture:
All for show but rarely will you use it at all! – The dining room in our world – tends to be a "walk by" room – why spend a ton of money here!!
Poor Quality Plumbing Fixtures:
Water is a nasty thing when it's where it isn't supposed to be

Quality faucets cause the fewest problems in general

The beauty of good faucets and showers adds both personal pleasure (rain heads) and saves on plumbing bills in the future – leaking faucets, broken fittings, etc.

You interact with them at a minimum of 2 times a day – worth making them worth while
Accessories:
Tend to be trendy

They have no "real" function – but they do add form

Can be expensive in the scheme of things

Framed children's art can be fun – if you are on a budget
Media/Televisions
Oversized televisions can ruin a room completely – turning the living room into a "movie theatre" because that TV was on sale – is not the right spot to put your money now

Create a Home Theatre when the money is there to do so – not when you start out!
Fix the structure first:
You can live without the 82 inch flat screen! Instead repair the "unsexy" things – good heat and windows, roofing etc is way more important in the long term of your home happiness

!
The Open Concept
Knocking down walls to create open concept space – can be more problem than assistance
Walls need to be supported

Furniture placement may become more difficult than it was before

Cost and "unforeseen" elements really drive up costs

Figure out how the house works now – before you rip stuff out!
The following two tabs change content below.

Canadian Home Trends' National Design Editor, Glen Peloso forged into the world of design 20 years ago after completing his Masters degree in Fine Art. As Principal of
Grafus Design Co.
, he has worked in residential, hospitality and commercial spaces for clients in several countries and has successfully designed over 300 projects in that time. TV Celebrity Designer and Canadian Home Trends National Design Contributor, Glen is also recognized as a design expert on The Marilyn Denis Show and from his past work as a host/designer of the internationally popular television shows Foodnetwork/HGTV`s Restaurant Makeover, and W networks 'Take this House and Sell it', and "Slice Network" show, Renovate my Wardrobe.

Latest posts by Glen Peloso (see all)