Downtown living where space is at a premium is the new norm for many of us. Rather than feeling trapped by these limitations, there are new stylish small space hacks for storage solutions which combine the freedom of clutter removal with the impact of great style.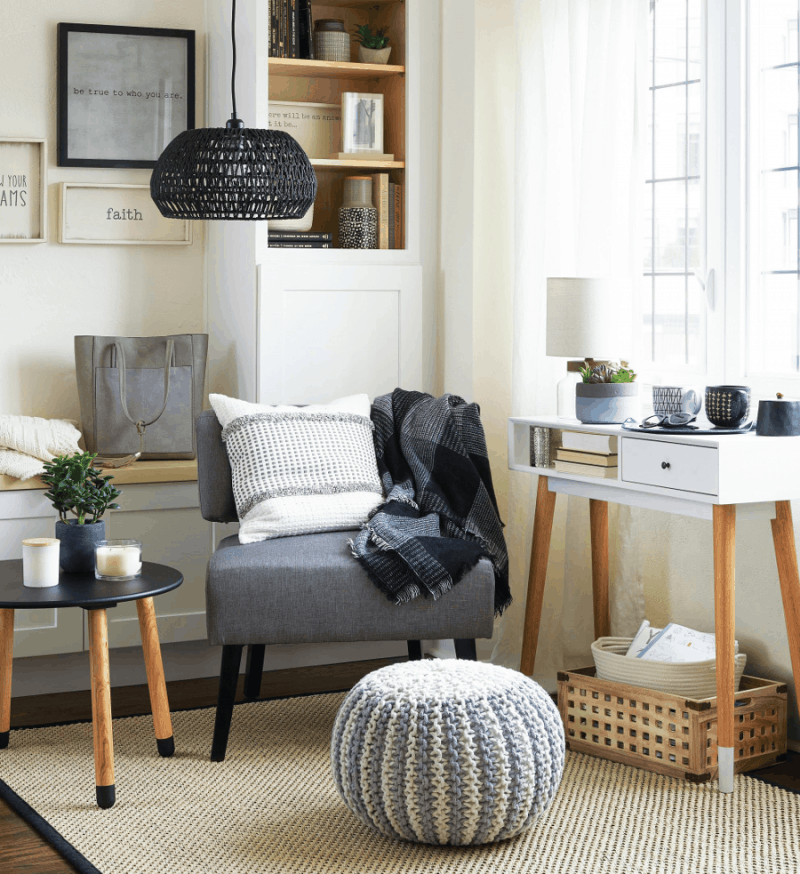 Photo Source: Marshalls
OTTOMAN EMPIRE Ottomans provide a stylish way to hide a multitude of hoarding sins. They also tuck neatly under a floating shelf or in a corner to be brought out for additional seating when needed.
BENEATH THE BED Under-bed storage bins or boxes are an extremely useful tool given that they are usually not seen by anyone but the homeowner. Seasonal clothes, extra pillows or blankets, can all live comfortably under your bed or sofa until they are needed. Many bins have wheels making it easy to access items when needed.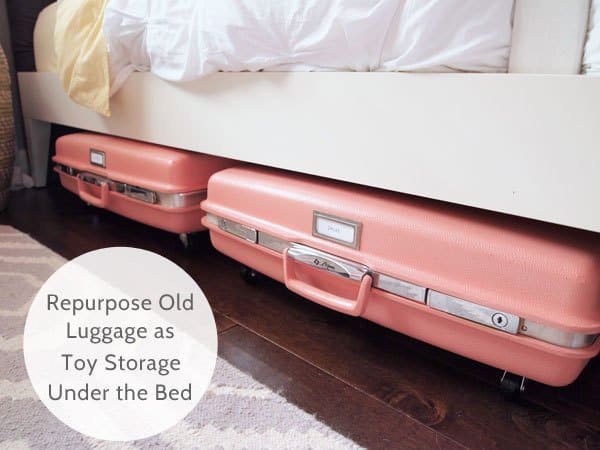 FOLDING TIME Think practically and fill your small space with double duty pieces. There are many options for furniture that function in more than one way.
A drop leaf table can become a console, desk or even dining room table depending on how and where you set it up.
Changing accessories based on use is an easy tactic to instantly increase your space. Recognizing a serious demand, many furniture designers are now creating pieces with a fold-out option like desks that start off small and stylish but open to seat up to six guests comfortably.
HOOKED UP Time-tested, sturdy and stylish fold-down metal hooks are must have small space hacks for any homeowner with limited space and no garage. Whether hanging extra chairs until company arrives or affixing your bike to the wall during home hours, hooks are useful and also make your place look like a cool warehouse loft in Brooklyn.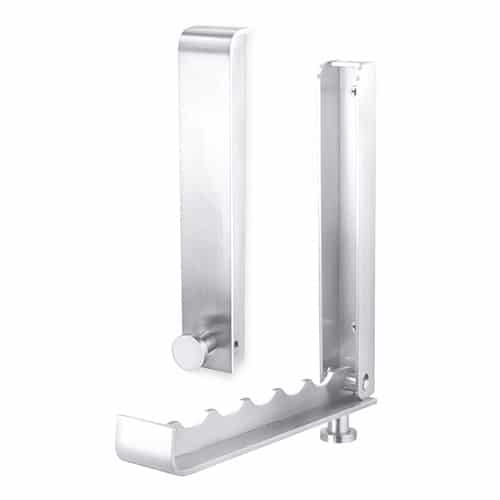 Hang in There! Small space is all about using every square inch and creating a space that is easily convertible in a pinch to make extra room. This shelf that literally folds unto itself to either make a tall unit or a double shelf is perfect for those fluid small spaces that are constantly changing.

Fold Down Bar Who says a home bar has to take up a lot of space? This cute fold down bar is perfect for small spaces that don't have the floor area for a traditional bar cart.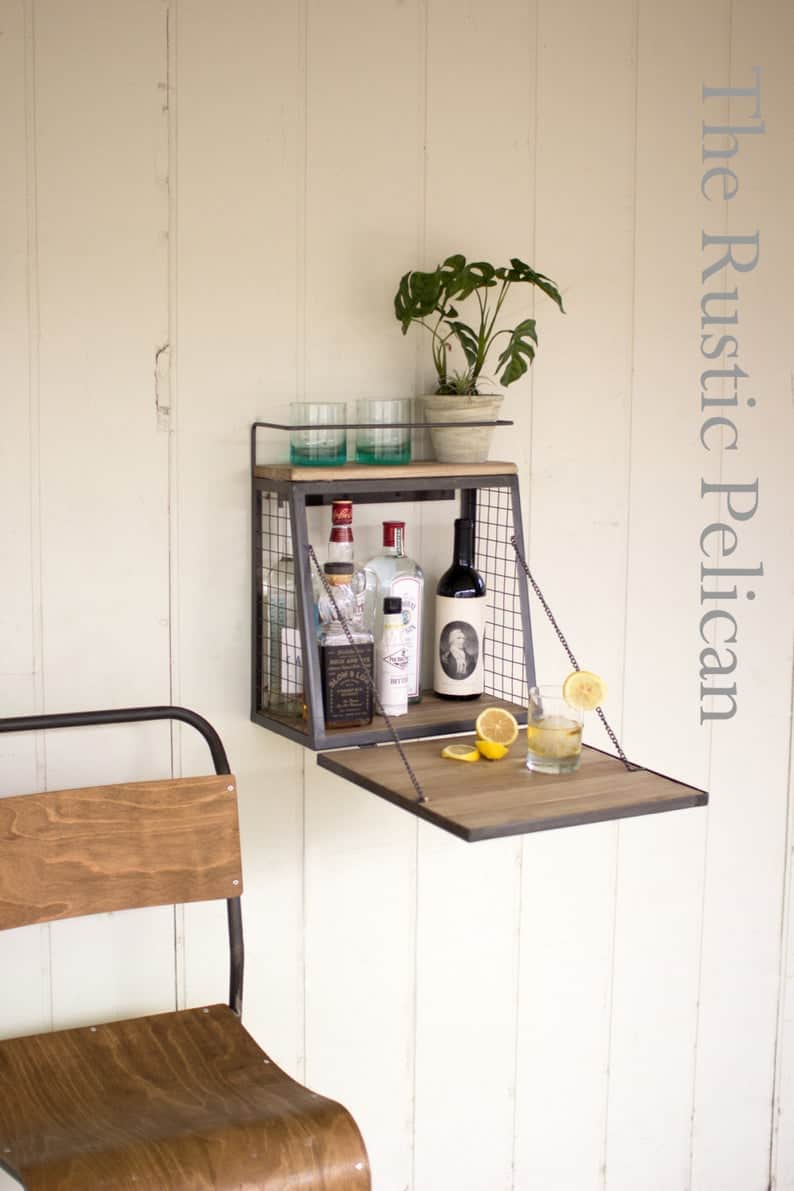 Vertical Gardening If you don't have the room for a large garden or the counter space for a counter top herb garden, consider adding a vertical herb garden such as this one on your wall.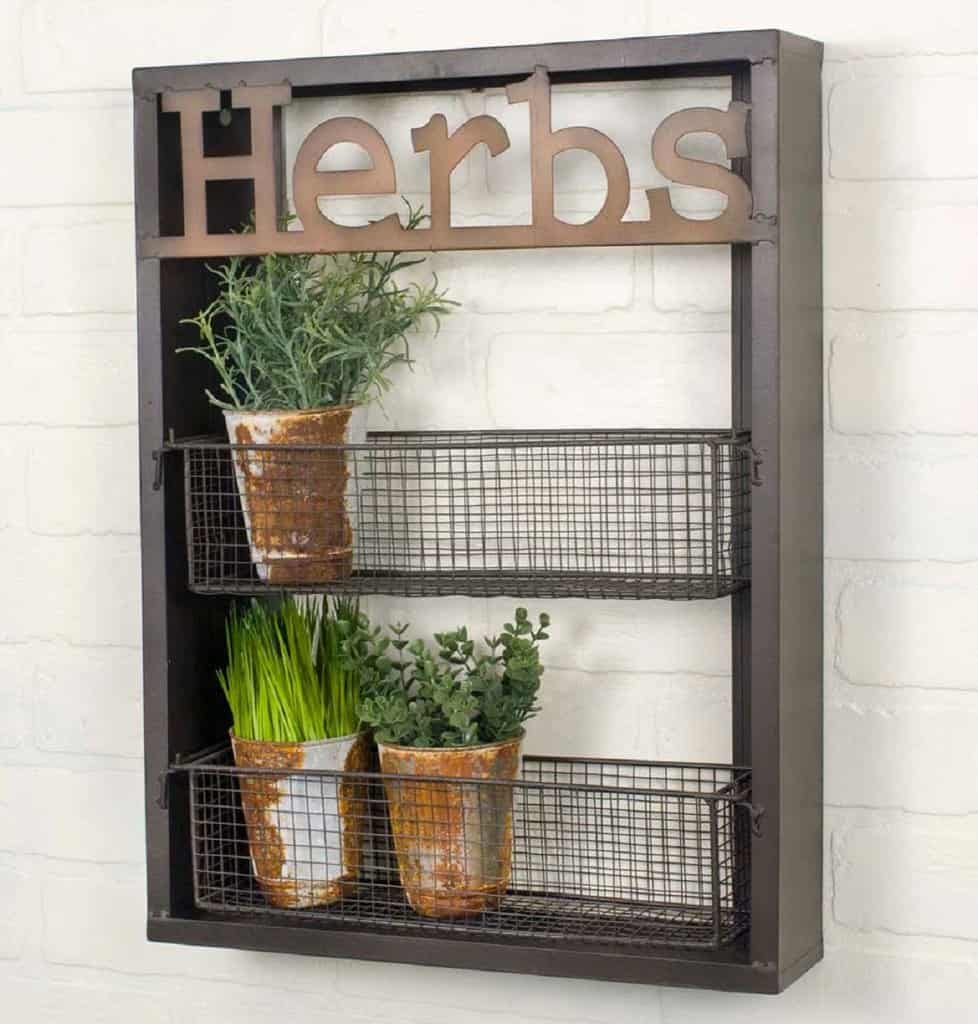 The following two tabs change content below.

Kim Bartley, Principal of Kim Bartley Design, brings 25 years of business ownership and management to the table. Kim's keen eye for design lends her rooms an edgy sophistication while remaining current and functional. Her philosophy is that your home should make you happy and reflect your lifestyle and changing needs. Focusing on unparalleled client care, Kim aims to make the design experience positive and enjoyable at each phase of the project. She works collaboratively with her clients to develop spaces that are clean and modern but still warm and approachable. Kim believes that everyone deserves to live in a beautifully designed space and focuses on truly "getting" her clients.

Latest posts by Kim Bartley (see all)