Designer Susan Jomha answers your questions about bathroom design, powder rooms and en-suites.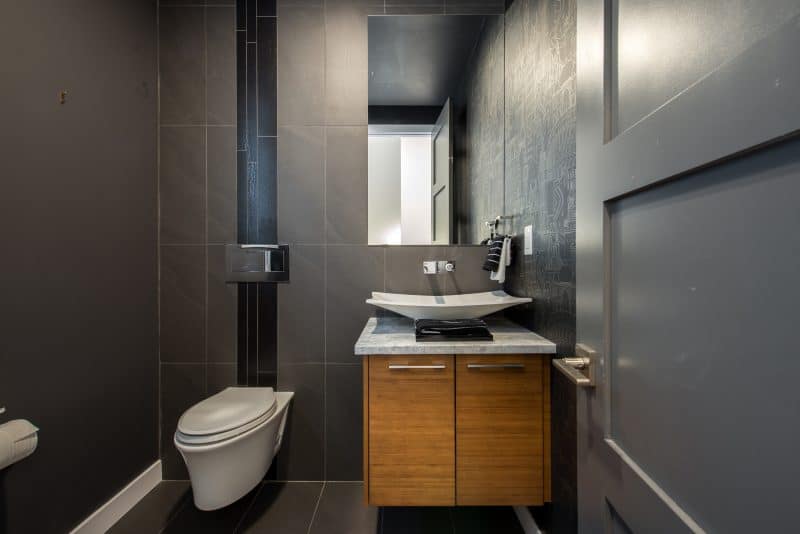 What is the difference between a powder room and an en-suite?
Powder Room: A small bathroom usually located on the main floor of the home. A powder room typically has two plumbing fixtures: a sink and a toilet. Powder room are usually shared by everyone in the home and they can be guests bathrooms as well. Because there is no moisture from a tub or a shower in a powder room, these room can be easily decorated with wallpaper to add color, texture and style to such a small room.
En-suite: A larger private bathroom room that is typically attached to the master bedroom and away from other common areas of the home. An en-suite is a spa like room , which usually has the most upgrades including his and hers double vanities for the couple to share a bathroom comfortably or a larger shower with some upgrades like jets or steam showers. En-suites generally include Jacuzzi tubs, soaker tubs or even free standing tubs that give the room a look of luxury.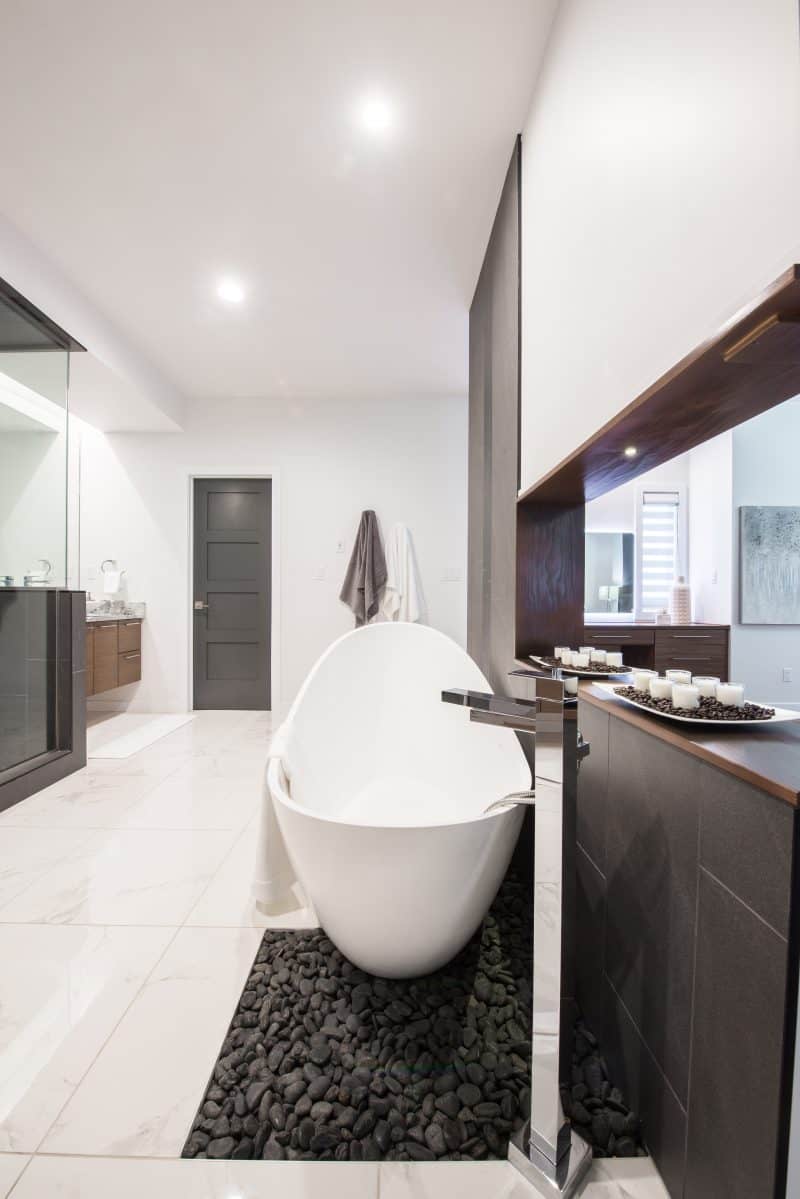 What are some design rules you can break in a bathroom?
There aren't that many rules that can be broken when it comes to bathroom design, it's very important to consider the space dimensions, layout, who's using it and what it is used for. One "design rule" that is being broken often right now is the idea that the tub and shower need to be combined or in the same area. Modern bathroom designs often ignore this "rule" with separate tub/shower set ups that aren't necessarily located next to each other. Another common "design rule" is that bathrooms need to have storage solutions for linens, toiletries and the like. While this is an important rule to follow, it is a rule that can be overlooked in a small powder room that will not be used for regular "getting ready" tasks. In this case, homeowners may choose to forgo storage and instead select pieces that lend style and spaciousness to the room.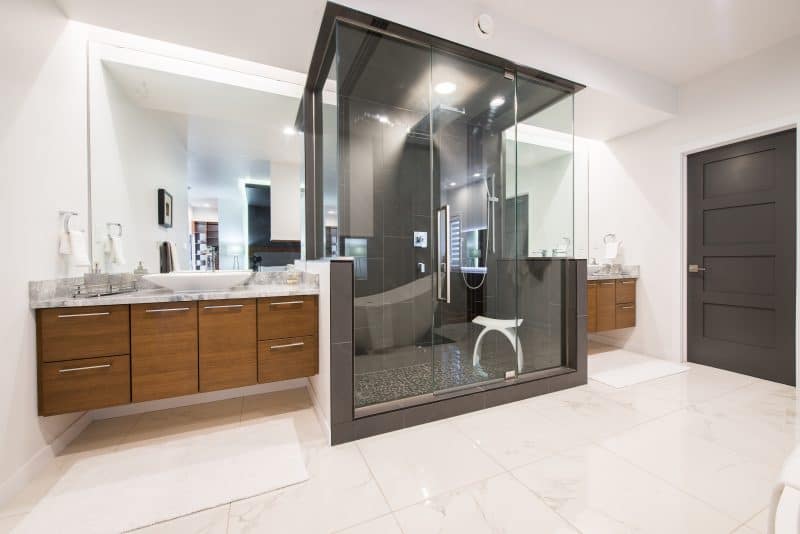 I love the idea of a walk in shower but my bathroom does not have room for a separate tub and shower. Will a bathroom without a tub hurt the resale value of my home?
A bathroom without a tub can definitely affect the resale of the home especially if the buyers are a family with younger children that would need to use the tub to bath the kids. The main piece of information missing here is if this is the main bathroom or a secondary bathroom. If the main bathroom has a tub, removing a tub from an en-suite or secondary bathroom will have less affect on the resale value of the home overall.
The following two tabs change content below.

Susan Jomha of Distinct Interior Design is committed to bringing an imaginative and innovative approach to every project, making each project as unique and distinct as the family living in the home. Drawing on her vast industry experience, Susan works alongside her clients to provide them with innovative designs that suit their exact needs, showing their property in its best possible light and creating a space which they can truly cherish.

Latest posts by Susan Jomha (see all)