Creating a Farmhouse Kitchen – We can't get enough of Farmhouse Style! Can you? It's the perfect blend of rustic and refined. Here are three ways to incorporate that signature farmhouse style into your kitchen!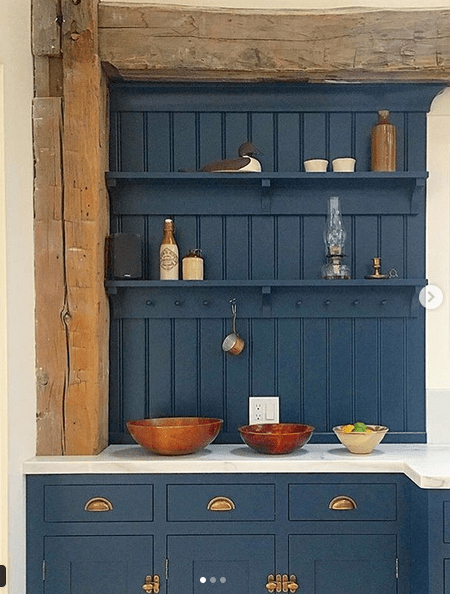 1. Add Wooden Beams
– We couldn't be more obsessed with the rustic wooden beams in our client's farmhouse kitchen. They're from
Rebarn
, a Toronto based artisan studio where salvaged lumber is reborn into one-of-a-kind, hand-crafted feature pieces! (
Photo from our client
.)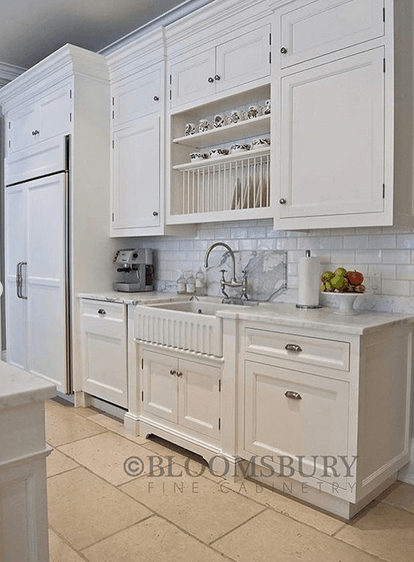 2. Incorporate a Farmhouse Sink – These will add a touch of farmhouse charm to your updated kitchen! Not to mention, they're incredibly functional and practical! Just think of all of the room you have for dishes!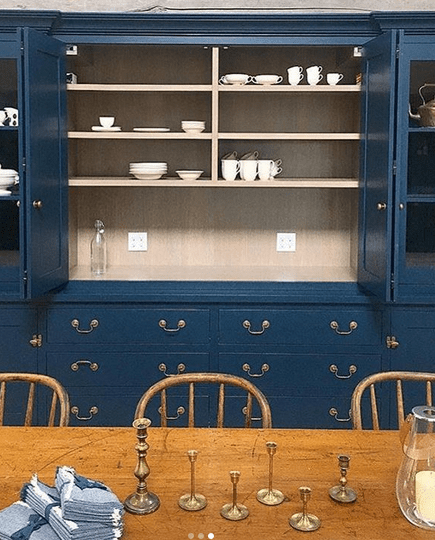 3. Fill the Space with Charm and Character – fun and unique accessories to will add charm and homey touch to your kitchen! We love the special touches our client has made to their farmhouse kitchen! (Photo from our client.)
Creating a Farmhouse Kitchen – For more great ideas and inspiration for your kitchen,
follow our Instagram page
! For more unique items for your home,
click shopCHT.com.
For more great ideas,
click here.
The following two tabs change content below.

Rhonda Thornton, Principal of
Bloomsbury Fine Cabinetry
, is an accomplished Kitchen Designer with over 17 years of residential kitchen design and planning experience. Bloomsbury Fine Cabinetry is a leader in design and manufacturing of truly Custom Cabinetry, specializing in the art of Bespoke English-Style cabinetmaking, built to with stand the test of time and trends. Rhonda has collaborated on well over 500 kitchen projects and has had the privilege to contribute her expertise to some of the most stunning homes and cottages in the GTA.

Latest posts by Rhonda Thornton (see all)