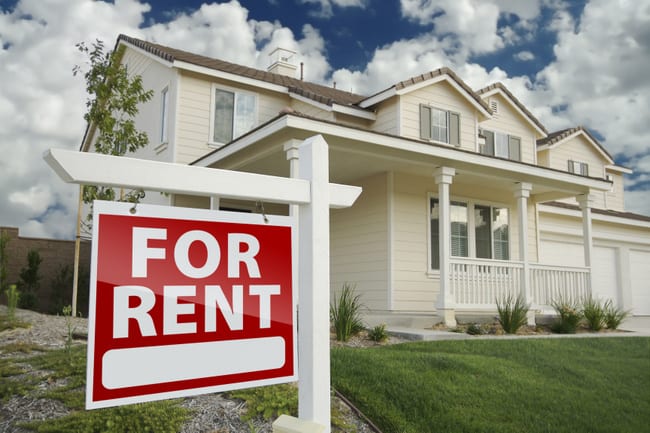 How to put in a Rental Suite in Your Home. There are a variety of reasons why you might be considering adding a rental suite to your home. For young homeowners, this is often the best way to make a mortgage affordable. For families with elderly parents or students at home, adding a second suite can provide an affordable alternative to provide them with their own living space. Whatever your reason for needing a rental suite, there are a few things to consider.
Are You Allowed to Have a Rental Unit
This is the first big question you need to ask. If you are creating a suite for a family member, you most likely do not need to get special permissions but if you are planning to rent out the suite, you will need to check local by-laws to make sure this is allowed in your area. If adding the suite will require an addition to your home, this may also be affected by local by-laws. You will need to find out what requirements need to be met to make the suite legal, what building permits are required, etc. Your local city council or renovations contractor should be able to help you find the answers you need.
Where Will You Put It
Once you have confirmed that you can add a rental unit, you need to decide where you want to put it. If you will be renting out the unit to someone other then a family member, a private entrance is a must. In many cases, the basement is the first place you think of to add a rental suite and this is a great choice provided you can offer private access and meet local by-law requirements for things like exits, egress windows, etc. One situation where the basement would not be ideal is if you are adding a suite for elderly parents where navigating a flight of stairs is not a wise idea. In this case, or if a basement suite is not an option for other reasons, adding an addition to your home could be a second option. If you have a larger home, sectioning off a portion of the main floor or creating a second-floor suite can also work. We've even seen situations where part of a large garage has been renovated and insulated to create a small rental suite! Another consideration to make when adding a rental suite is noise. Extra insulation in the floor or walls between your home and the rental unit can help but keep noise levels in mind when planning the layout as well. If you build a rental unit where the bathroom is right next to your master bedroom, for example, you may find that even with insulation, noise can be a problem when you're trying to sleep!
Keeping Costs Low
When choosing layout and materials for a rental suite, keep costs in mind. Unless you live in a high-end area where rental suites are known to attract high end, high paying renters – luxury is not the way to go. Instead, choose products that are affordable but also durable and easy to maintain. This is especially important when choosing things like fixtures, appliances, flooring, cabinetry and other items that receive regular use. Keep in mind, the cheapest option is not always the best option. The reality is that in most cases, renters are harder on a home then homeowners would be. While you want to choose affordable pieces, you also want to ensure they can stand up to plenty of wear and tear so that you aren't paying to replace them on a regular basis. Your renovations contractor should be able to recommend options that will look great on a reasonable budget and last longer as well.
Funding a Renovation
If you have enough money in your savings account to fund a renovation, great! The reality is that these situations rarely present themselves at a time that is convenient and adding a rental suite can mean a lot of upfront expenses, before you start seeing a return.
Using the equity in your home
may be the perfect solution. Working with a non-bank lending service like
Tribecca
will mean that you have a lot more options available to you. For example, if adding a rental suite is necessary to help with expenses, you may want to consider an interest-only or even a no-payment term for your home equity loan which will allow you to complete the renovation with minimal up front expense and then begin paying off the home equity loan once you start to receive revenue from your rental suite. How to put in a Rental Suite in Your Home? Every situation is unique so the best option is to sit down with your
Tribecca
advisor to go over your needs and requirements and find out what options will work best in your unique situation! To get started, simply
Apply Online
or call them at (416) 225-6900 and one of their lending specialists will be pleased to assist you. For more great ideas,
click here.
For more unique items for your home,
click shopCHT.com
The following two tabs change content below.

Tribecca Finance is an alternative lending solution for many people in Ontario. We are dedicated to treating all of our customers as more than just a number. Our customers always receive personal service from one of our professional and friendly lending specialists. We understand that life is full of financial challenges and opportunities. We listen and work with you to offer loan solutions to meet your needs. Our lending products consist of personal loans, home equity loans, construction loans, first mortgages and second mortgages.