Painting Tips – Thinking about freshening up your home with a new wall color? Here are my top tips for picking the best color for any space!
CREATE A COHESIVE LOOK Think of your house as individual rooms and shared space (hallways for example). The color in a shared spaces should be consistent while rooms can be different. For a cohesive feel, keep the trim and ceiling colors consistent throughout the house. As a general rule, people are most comfortable with light colors above, medium colors beside and dark colors below (sky, tree, earth).
SELECT THE RIGHT COLORS Select your paint color last. Your walls are a backdrop to the art, furniture and accessories you own and have collected. Let the pieces you cherish inspire the color of the room so that it complements them rather than overwhelms them. Opt for flat or matte sheens. The more the shine, the more you will see imperfections. Just be sure it is scrubbable so that it can be easily cleaned. If you are going with white walls, be sure to select something that is off-white rather than a blue white which can feel medicinal.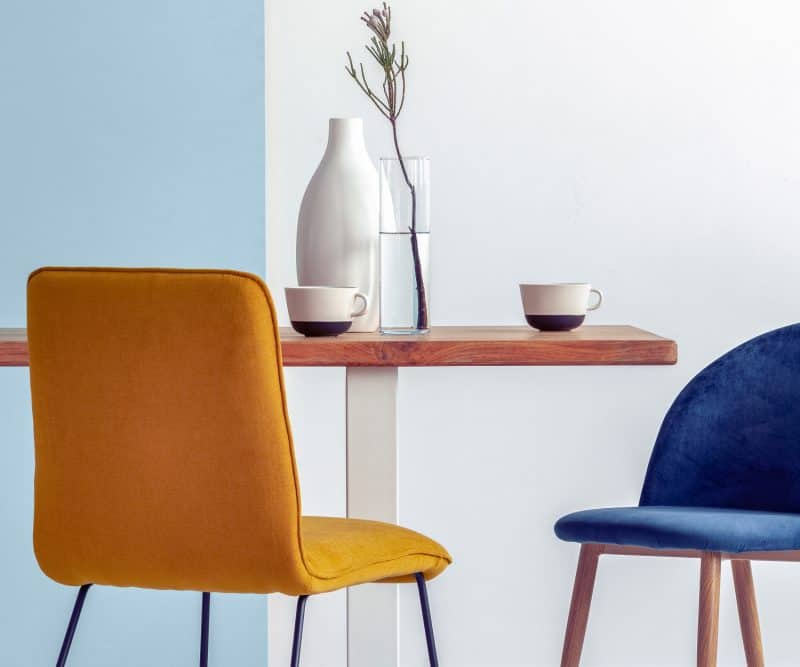 TEST YOUR COLOR When talking about painting tips, consider that lighting will affect color so make sure to test the color in the room it is intended for. Remember that magazine images are to inspire your room color only. The color will look different in your space so test it for yourself before committing.
MAKE IT PERSONAL It can be painted again if you really hate it so don't be afraid to try out colors that bring you joy and are a reflection of you!
The following two tabs change content below.

Canadian Home Trends' National Design Editor, Glen Peloso forged into the world of design 20 years ago after completing his Masters degree in Fine Art. As Principal of
Grafus Design Co.
, he has worked in residential, hospitality and commercial spaces for clients in several countries and has successfully designed over 300 projects in that time. TV Celebrity Designer and Canadian Home Trends National Design Contributor, Glen is also recognized as a design expert on The Marilyn Denis Show and from his past work as a host/designer of the internationally popular television shows Foodnetwork/HGTV`s Restaurant Makeover, and W networks 'Take this House and Sell it', and "Slice Network" show, Renovate my Wardrobe.

Latest posts by Glen Peloso (see all)