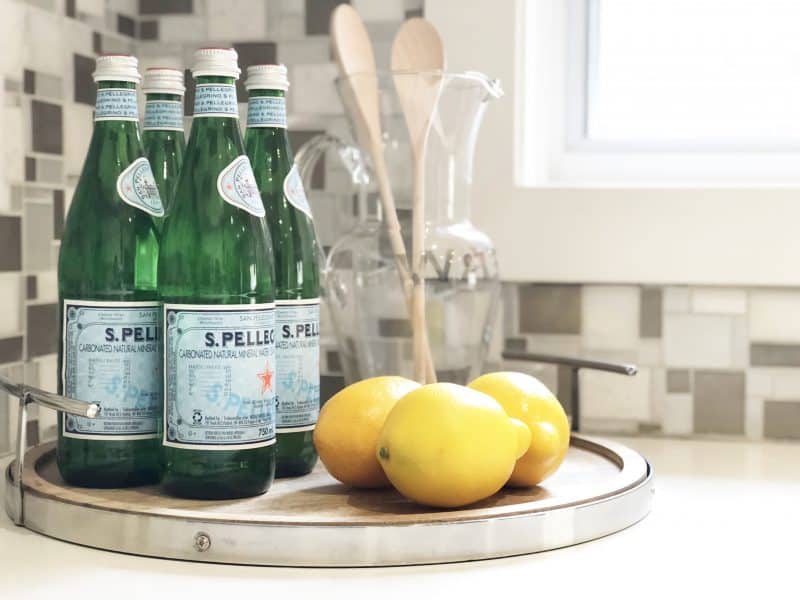 5 Principles of Home Staging – Human beings are sensory-driven and many of their judgments and emotions can be affected by triggering certain senses. As a strategy, when preparing your property for sale, it makes sense to harness this basic human instinct and appeal to the 5 Principles of Home Staging of your potential buyers. Here are a few tips to get you started:
SMELL
Stop smoking in your home!! Statistics show that properties that have been occupied by people who smoke in their homes sell for 30% less than their counterparts. To remove the smell of smoke from your home: clean carpets, give a fresh coat of paint and consider a stager to help store your furniture and replace it with clean, updated furniture that doesn't smell like smoke. This may seem like a lot of money but it certainly won't be anywhere close to 30%.
If you have pets, you've probably become desensitized to their smell but rest assured people who are visiting your home for the first time can likely pick up on it. It's best to hide any sign of pets in the home as they can deter a large majority of potential buyers, especially those with allergies.
Ditch the candles and air fresheners. These usually don't work well to mask odors but only add to the smell. I promise you, no matter what you had for dinner last night, it won't smell good with that pumpkin spice candle today. Burning candles or going heavy on fragrance plug-ins indicates to potential buyers that you are trying to hide something, even if you aren't.
SOUND
For luxury estates, it's not unheard of to have musical performances at open houses to really set the mood and to evoke positive feelings in potential buyers. If you are in a small property simply playing soft background music on low volume works too.
Barking dogs or noisy equipment can agitate people viewing the property. Take note when you are preparing your home for sale and address any sounds that may irritate rather than welcome. Turn off all radios, TV's and turn the ringers off on your phones.
TOUCH
Nothing will turn a potential buyer off quicker than grabbing the front door handle and feeling something sticky or gooey. Make sure to clean and repair all banisters, cabinet pulls, loose handles and anything else that could potentially be touched. If you're not sure what needs to be repaired, consult with a stager to give you a proper assessment of your property.
On the other hand, buyers respond positively when they touch something soft and plush. Consider draping a velvety blanket over the end of a bed or back of a chair. What an easy way to get a positive response out of a buyer.
TASTE
Consider creating a display in a dining room of a bottle of wine paired with a few wine glasses or place a tray with San Pellegrino and some juicy lemons in the kitchen. Staging these little lifestyle vignettes helps the buyer envision themselves cooking or eating with friends and family in these spaces.
SIGHT
Hiring a professional stager is your best bet for ensuring your sightlines are maximized. Visually, you want to draw the eye to the focal points and selling features of your property while minimizing any flaws. This could mean packing away some of your things that are potential distractions for the viewer. A great property stager is expertly trained to strategically use lighting, color, furniture arrangement and much more to create a space that buyers will take one look at and want to move in immediately.
For more great ideas,
click here.
For more unique items for your home,
click shopCHT.com
The following two tabs change content below.

Amanda Shields is the founder and lead designer at Mint Condition Staging. She aims to highlight the beauty of your home and hide its imperfections. Often times, Amanda's clients claim they don't want to sell their home after she is done showcasing it! This has led Amanda into, not only offering home staging as a service, but offering interior redesign and styling services for your forever home too. Amanda has a Bachelor's degree in Design from OCAD University and is a fully certified, CSP "Elite" Home stager that graduated with honours from the Canadian Certified Staging Professional™ program. She is also an affiliate of the Real Estate Staging Association and was recently awarded "Top Ten Rising Star Home Stager of the Year",competing against the best home stagers all across North America. Prior to her home staging career, Amanda has worked alongside celebrity designer, Joe Mimran as a member of his product design team. She has also managed design projects for Bed Bath & Beyond, Walmart, Target, PC Home, Homesense and Pottery Barn, to name a few.

Latest posts by Amanda Shields (see all)